How Did The Big Bang Theory Film Howard in Outer Space?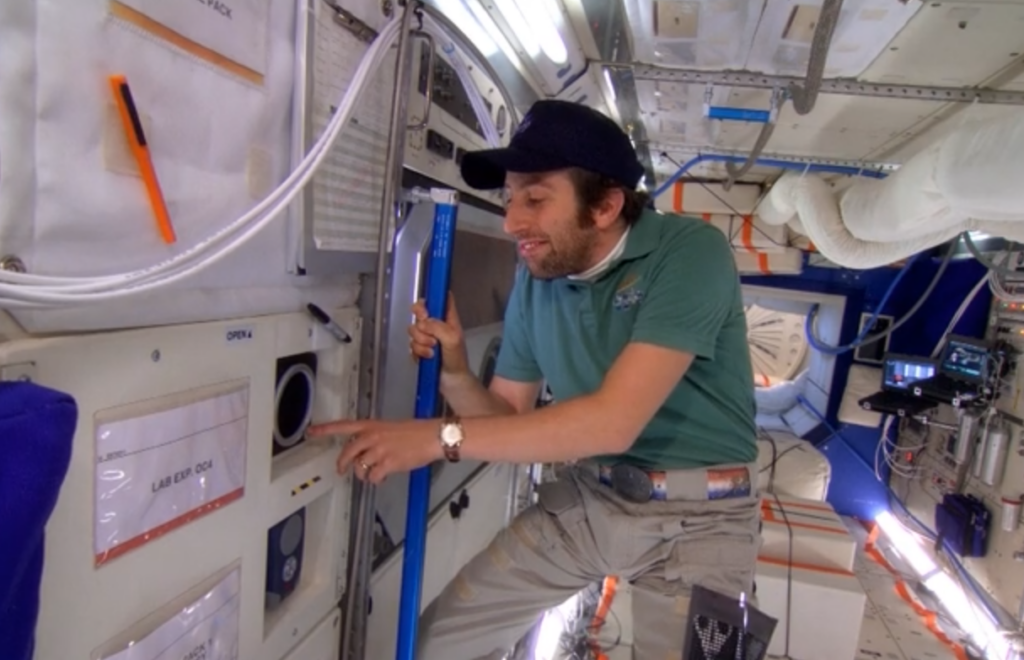 Today, learn how The Big Bang Theory filmed the sequences where Howard Wolowitz was in outer space.
In Pop Culture Questions Answered, I answer whatever questions you folks might have about movies, TV, music or whatever (feel free to e-mail questions to me at brian@pop culture references.com).
Reader Glenn W. wrote in to ask how, exactly, The Big Bang Theory handled the scenes where Howard Wolowitz (Simon Helberg) traveled into outer space. Was it CGI? Wires? Did they actually somehow create an anti-gravity environment?
As it turned out, it was a lot of old fashioned Hollywood magic.
The great Robert Pearlman, who runs the amazing CollectSpace website (about all things outer space, including the various items that have traveled into outer space over the years) did an article on it back in 2012 to explain how it was all done.
First off, they were able to rent a realistic version of the space station:
"So when the call came this summer from the producers that we need the space station, I was able to immediately say 'Well guess what? No fear. Let me make sure we can put it on hold,' which I did immediately," Shaffner recalled.

From the outside, WonderWorks' space station set for rent looks more like an elongated shipping crate, but inside are the replica science and equipment racks, panels and hand holds that form the general layout and appearance of the real space station's laboratory module. Shea's challenge was making it look lived in, like the orbiting complex.

"I collected things that looked like what was in the actual space station," Shea told collectSPACE.com. "I watched the video of the station probably 20 times, trying to pick out all these different things and there were so many surprises in the stuff you saw attached to the walls with velcro so they wouldn't float around."

"There were camera lenses for some reason, there were toothbrushes, pens, family photographs and lots and lots of different cases of things," she said. "They even had this sort of Halliburton case, or it looked like a Halliburton case, that was a food warmer, somehow — I can't imagine how that worked. So, I got one of those and we labeled it 'food warmer.'"
As for the seeming weightlessness:
Part of that was made possible by the way they achieved the appearance of weightlessness. Rather than raise the roof and suspend the actors by wires, the solution came from below.

"It was done by supporting the people from underneath," Shaffner revealed. "There was a very long, sort of skinny platform that a person could lie on and it would almost look like they were swimming through in weightlessness."

The actors also deserve some credit, said Shaffner, for mastering the motions of microgravity.

"They studied and really did a remarkable job with acting the weightlessness," he said.
Veteran NASA astronaut Mike Massimino being part of the story helped a lot, as he could give them advice. Massimino was shocked by how accurate everything was on the set.
Be sure to read Robert's whole article. Very good stuff.
There ya go, Glenn! Thanks for the question!
If anyone else has a pop culture question, drop me a line at brian@popculturereferences.com