What Seinfeld Episode Introduced Festivus?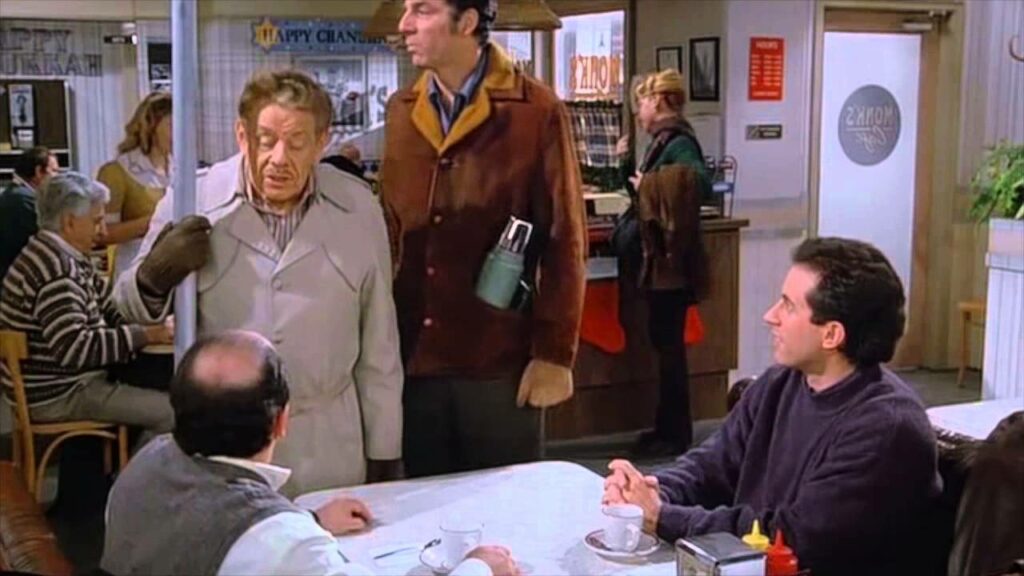 Today, we look at which episode of Seinfeld introduced the holiday of Festivus.
In Pop Culture Questions Answered, I answer whatever questions you folks might have about movies, TV, music or whatever (feel free to e-mail questions to me at brian@pop culture references.com).
As you may or may not know, the classic TV sitcom, Seinfeld, is now available on Netflix, and so a lot of new fans are checking the episodes out, but at the same time, some of those same new fans want to know which episodes had certain famous plot points in them, especially since the episode names don't match the plot, so reader Dave S. wrote in with three questions about episodes. I figure I'll answer them every other day for the next few days and we'll start with the episode that introduced Festivus.
Festivus, invented on the show by Frank Costanza (Jerry Stiller) as an alternative to Christmas and Hanukkah ("A Festivus for the rest of us") based on a holiday that the father of the episode's co-writer, Dan O'Keefe, had invented (but was different in a lot of ways, like it was not on a set date) appeared in the Season 9 Episode 10, "The Strike," where Kramer has to go back to his old job at a bagel store after a strike settled after ten years.
There ya go, Dave! I'll get your other two questions answered soon!
If anyone else has a pop culture question, drop me a line at brian@popculturereferences.com