Just Can't Jump It Master Archive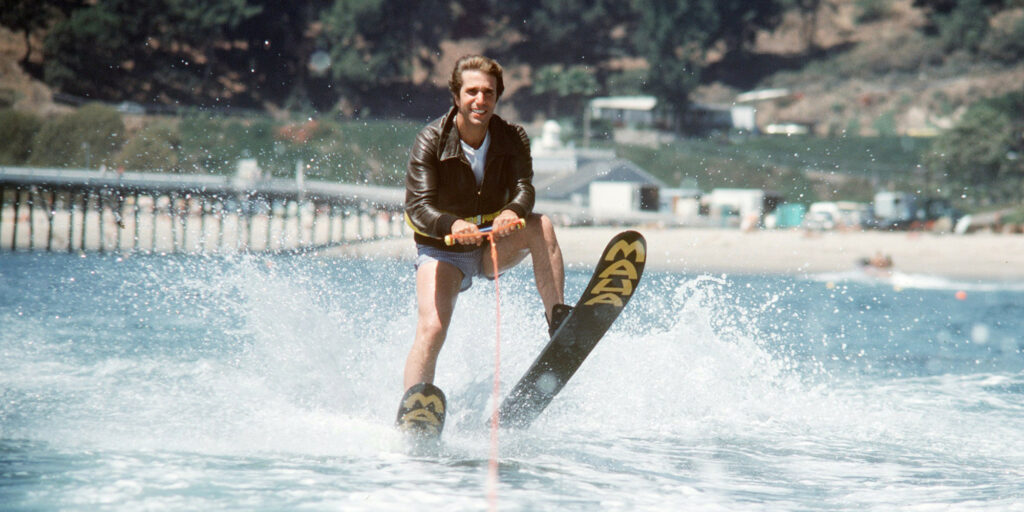 This is "Just Can't Jump It," a feature where we examine shows that launched in 2006 or later and whether they "jumped the shark." Jumped the shark means that the show had a specific point in time where, in retrospect, you realize that show was going downhill from there. Not every show DOES jump the shark. Some shows just remain good all the way through. And some shows are terrible all the way through. What we're looking for are moments where a show that you otherwise enjoyed hit a point where it took a noticeable nose dive after that time and if so, what moment was that?
The great Jon Hein had a website devoted to this topic, but he sold it off in 2006 and after being maintained for a couple of years it was then merged into TV Guide in 2009, so I figured it'd be fun to look at shows that launched after the sale and see what we all think about whether they jumped the shark and, if so, when did it happen?
As people vote on each show, I'll post the shows here, along with a link to the original post (and the discussion) as well as the current answer (if people add more answers in the future, I'll adjust each one accordingly. I'm also including responses from Twitter and Facebook).
The list will be in alphabetical order, with the show's name and then the answer (Either "Never Jumped," "Jumped From Day 1" or a specific point in time) as well as the runner-up answer.
Brothers & Sisters – When Emily Van Camp's character turned out to NOT be one of the siblings (Runner-up: When Rob Lowe's character was killed off)
Castle – Never jumped (Runner-up: End of Season 5)
Community – When Donald Glover left the show (Runner-Up: After Harmon was replaced after Season 3)
Damages – Second season, when the show repeated the time jumps of Season 1 (Runner-Up: When Tate Donovan was killed off in Season 3)
Dexter – When Debra fell in love with Dexter (Runner-Up: When Rita was killed)
Downton Abbey – Never Jumped (Runner-Up: When Matthew died)
Game of Thrones – When Daenerys and her Dragons flew beyond the wall to save Jon and the others despite how it should have been impossible for her to be alerted to the danger they were in in time) (Runner-Up: The 'magic' bolt that killed Daenerys' second dragon)
Girls – Never Jumped (Runner-Up: The final season)
Glee – When the original cast graduated and did not leave the show (Runner-Up: From Day 1)
Justified – Never Jumped (Runner-Up: Michael Rappaport's villain, Daryl Crowe Jr.)
Lucifer – Never Jumped (Runner-Up: Maze's mom showing up in Season 5)
The Middle – Never Jumped (no real Runner-Up).
Modern Family – Never Jumped (Runner-Up: Lots of one-offs, so we'll go with When Joe started talking)
Mom – Never Jumped (Runner-Up: When Anna Faris left the show)
New Girl – Never Jumped (Runner-Up: Jess' jury duty)
Once Upon a Time – Tying into Frozen (Runner-Up: When most of the cast was fired)
Parenthood – Never Jumped (Runner-up: N/A)
Parks and Recreation – Never Jumped (Runner-Up: Time jump in the final season)
Transparent – The trip to Israel in Season 3 (Runner-Up: The musical finale)
True Blood – When Sookie was revealed to be a faerie (Runner-Up: Season 3 as a whole)