Do Christina Applegate and Ed O'Neill Have a Good Relationship?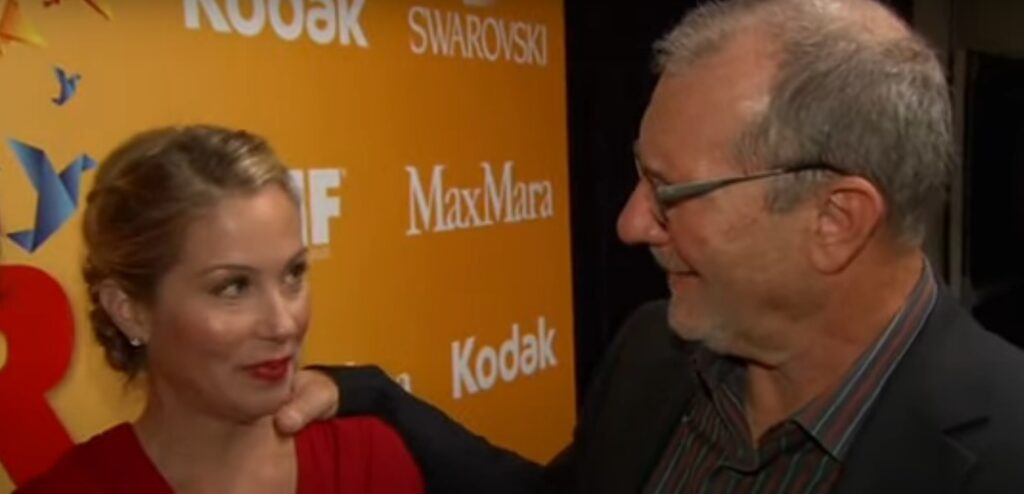 Today, I hazard my best guess as to whether Christina Applegate and Ed O'Neill have a good relationship.
In Pop Culture Questions Answered, I answer whatever questions you folks might have about movies, TV, music or whatever (feel free to e-mail questions to me at brian@pop culture references.com).
Reader Richard H. wrote in to ask about the fact that Christina Applegate recently received a star on the Hollywood Walk of Fame, and while her Married…with Children co-stars Katey Sagal, David Faustino and Amanda Bearse attended the ceremony, her TV dad, Ed O'Neill, did not.
Famously, as I noted a while back, O'Neil and Bearse have a very frosty (at best) relationship, so Richard was wondering if perhaps O'Neill and Applegate also have a problem with each other.
Now listen, do I know for a fact that Ed O'Neill and Christina Applegate have a good relationship, and that O'Neill's absence was for something unrelated to her? O'Neill currently lives in Hawaii and he's 76 years old. It is not EASY for him to get there, right? But do I know it's something like that? No, I don't, but, I mean, I think I have a pretty darn good idea about their relationship years after they spent eleven seasons together on their show, and it sure seems like a good one.
I've shared before the bit where O'Neill surprised Applegate on the set of her then-new sitcom, Jesse, in the late 1990s, but just a decade ago, O'Neill gave Applegate an award and look at this speech…
Look at their interaction AFTER the speech…
And, most importantly, look at this interview with the two of them AFTER the ceremony…
I know they're both actors, but come on, there is no way that they're faking the emotions here. These are two people who clearly care about each other a lot. I mean, look at the darn header image! Look at how she's looking at him! Come on, people!
They also were together at Katey Sagal's star on the Hollywood Walk of Fame two years later…
Politically, they're pretty darn similar, so I don't see any political bit causing a break in their friendship in the last ten years, so I think O'Neill's absence was just due to something beyond him not wanting to be there/her not wanting him to be there.
If I learn more, I promise I'll post a new bit, but at this moment in time, I'm pretty darn confident that they have a good relationship.
Thanks for the question, Richard, I'm sure that was on the minds of a lot of people after seeing Applegate's star ceremony. If anyone else has a question, drop me a line at brian@popculturereferences.com