Almost Famous Explains the Only True Currency in This World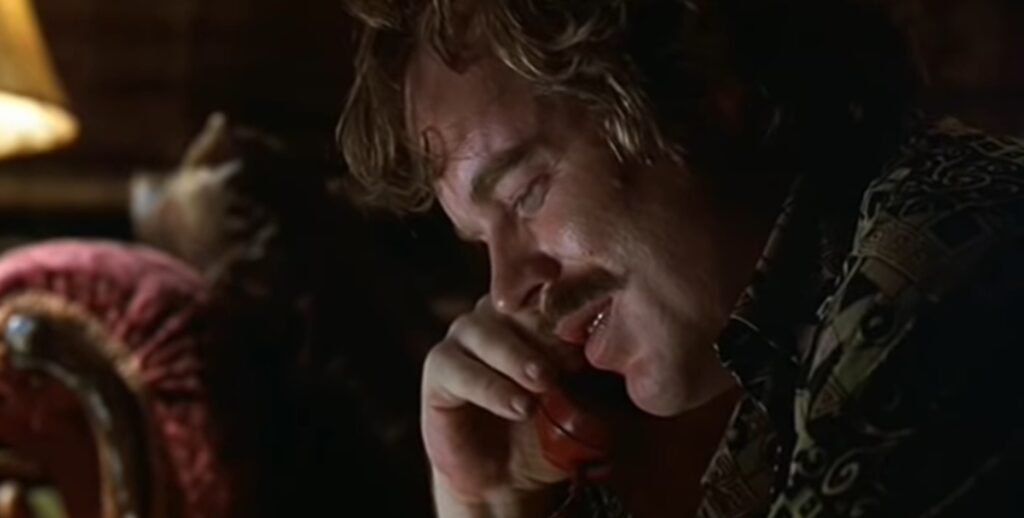 Today, we look at what Almost Famous explains as the only "true currency" in the world.
This is To Quote a Phrase, a spotlight on notable pop culture quotes.
October is a Month of To Quote a Phrase, both here and at Comics Should Be Good!
Almost Famous was based on writer/director Cameron Crowe's own past as a teenage music writer for Rolling Stone.
In the film, Crowe's stand-in, William Miller (Patrick Fugit), is a teenage music fan in San Diego who writes for a few fanzines before he
approaches Creem magazine writer/publisher, Lester Bangs (Philip Seymour Hoffman). Bangs is intrigued by the earnest young writer, and talks to him about music, giving Hoffman the first of two epic speeches:
You know, because once you go to L.A., you're gonna have friends like crazy. But they're gonna be fake friends. You know, they're gonna try to corrupt you. You got an honest face, and they're gonna tell you everything. But you cannot make friends with the rock stars…If you're gonna be a true journalist — you know, a rock journalist — first, you never get paid much. But you will get free records from the record company. Jesus. F–king nothing about you that is controversial, man. God, it's gonna get ugly, man. They're gonna buy you drinks. You're gonna meet girls, they're gonna try to fly you places for free, offer you drugs. I know it sounds great, but these people are not your friends. You know, these are people who want you to write sanctimonious stories about the genius of rock stars. And they will ruin rock 'n' roll, and strangle everything we love about it, right? You know, because they're trying to buy respectability for a form that is gloriously and righteously dumb. Now, you're smart enough to know that. And the day it ceases to be dumb is the day that it ceases to be real, right? And then it just becomes an industry of cool.

I'm-I'm telling ya, you're comin' along at a very dangerous time for rock 'n' roll. I mean, the war is over. They won. And 99% of what passes for rock 'n' roll these days, silence is more compelling. That's why I think you should just turn around and go back, you know, and be a lawyer or somethin'. But I can tell from your face that you won't. I can give you 35 bucks. Give me a thousand words on Black Sabbath…Hey, you have to make your reputation on being honest and, uh, you know, unmerciful…If you get into a jam, you can call me. I stay up late.
That Black Sabbath assignment gets William noticed by Rolling Stone, who hire him to do a spotlight on the up-and-coming band, Stillwater.
Later, after William falls victim to the very thing Bangs warned him about, William is in trouble. His article is floundering, as no one will take him seriously enough to talk to him for real. He calls Bangs for help, and then that gives us the key quote:
Oh, man, you made friends with 'em. See, friendship is the booze they feed ya 'cause they want ya to get drunk on feeling like you belong….Because they make you feel cool, and hey, I met you. You are not cool….Because we are uncool. You know, while women will always be a problem for guys like us. Most of the great art in the world is about that very problem. Good-looking people – they got no spine, their art never lasts. And they get the girls, but we're smarter….'cause great art is about guilt and longing, and, you know, love disguised as sex, and sex disguised as love, and hey, let's face it, you've got a big head start… I'm always home, I'm uncool….You're doin' great. The only true currency in this bankrupt world is what you share with someone else when you're uncool. My advice to you, I know you think these guys are your friends, if you wanna be a true friend to 'em, be honest and unmerciful.
That true currency line is brilliant.
Okay, folks, if you have suggestions for cool pop culture quotes, drop me a line at brian@poprefs.com!