Liam Neeson Thought That the Taken 'Phone Call' Speech Was Corny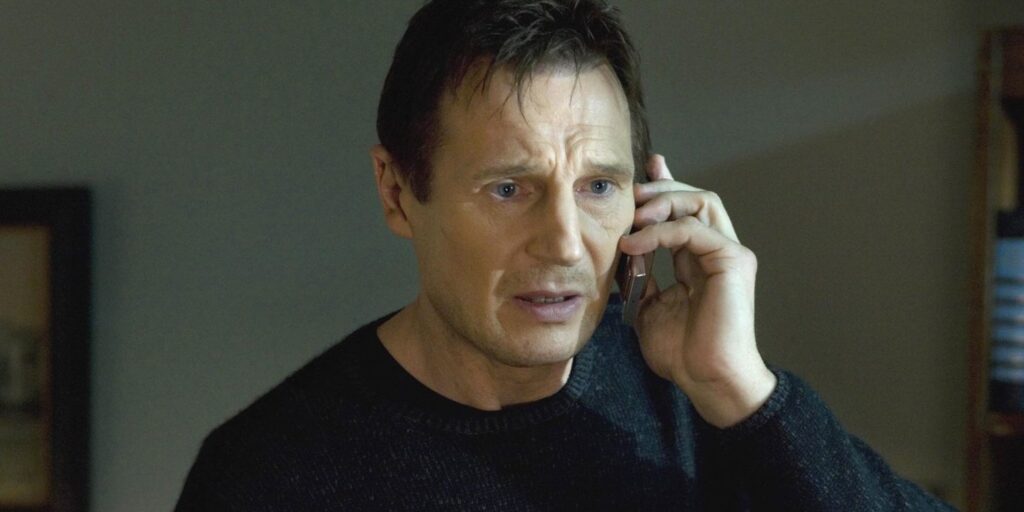 Today, we spotlight Liam Neeson's iconic phone call speech from Taken, which Neeson thought was corny.
This is To Quote a Phrase, a spotlight on notable pop culture quotes.
October was a Month of To Quote a Phrase, both here and at Comics Should Be Good!
Liam Neeson already had a strong career in films by the time he did the first Taken film in 2008, a small budget French/American action film about a former Green Beret and CIA operative who was now retired and working in security. However, when his daughter is kidnapped while on a trip in Europe, he uses his past skills to travel to Europe and hunt down the men who kidnapped his daughter, while rescuing her in the process (and if he doesn't rescue her, he'll at least avenge her).
In any event, his daughter is on the phone with her dad when she realizes she is about to be kidnapped (she is in a large suite, so she sees her friend she was traveling with get taken from another room in the suite through the window in her room). So her father warns her on what to do, including shouting out as much as she can into the phone before she is taken. She does so, but then she is obviously, well, you know, taken.
The kidnapper then picks up the phone, and we get THE SCENE…
"I don't know who you are. I don't know what you want. If you are looking for ransom I can tell you I don't have money, but what I do have are a very particular set of skills. Skills I have acquired over a very long career. Skills that make me a nightmare for people like you. If you let my daughter go now that'll be the end of it. I will not look for you, I will not pursue you, but if you don't, I will look for you, I will find you and I will kill you."
The kidnapper then says, "Good luck," which is awesome.
Neeson later noted, "I certainly did sound scary, but I thought it was corny. It was a cornball. I really did feel that. It's nice to be proven wrong."
The movie was such a big hit that Neeson was now suddenly an action star in his 50s.
If you all have any ideas for a good pop culture quote you'd like to see me spotlight, drop me a line at brian@poprefs.com