What Future Emmy Winning Actor Was a Version of 'Andrew Dice Clay' on Murphy Brown?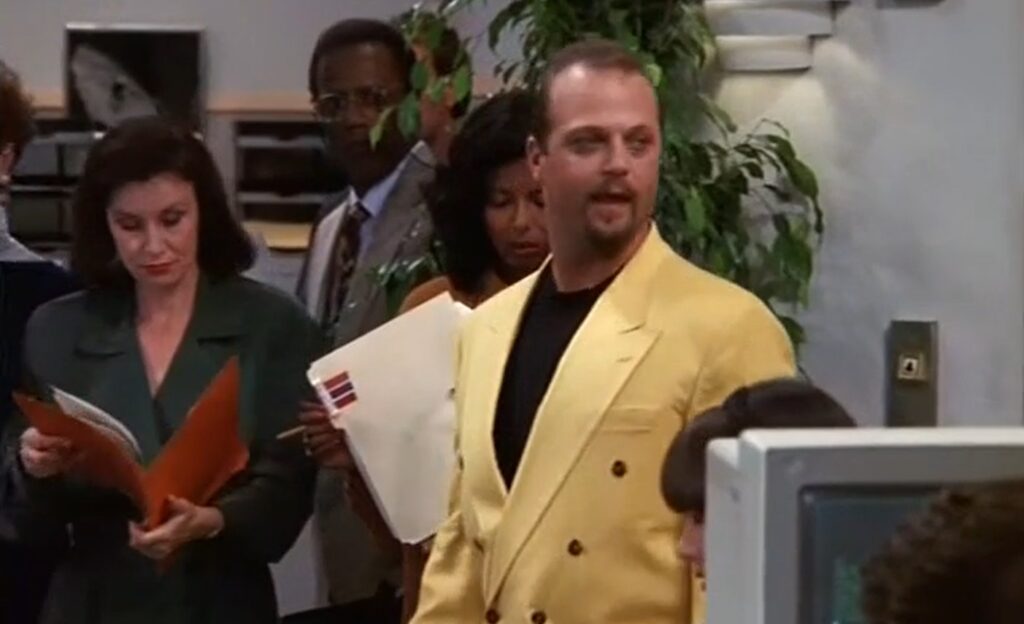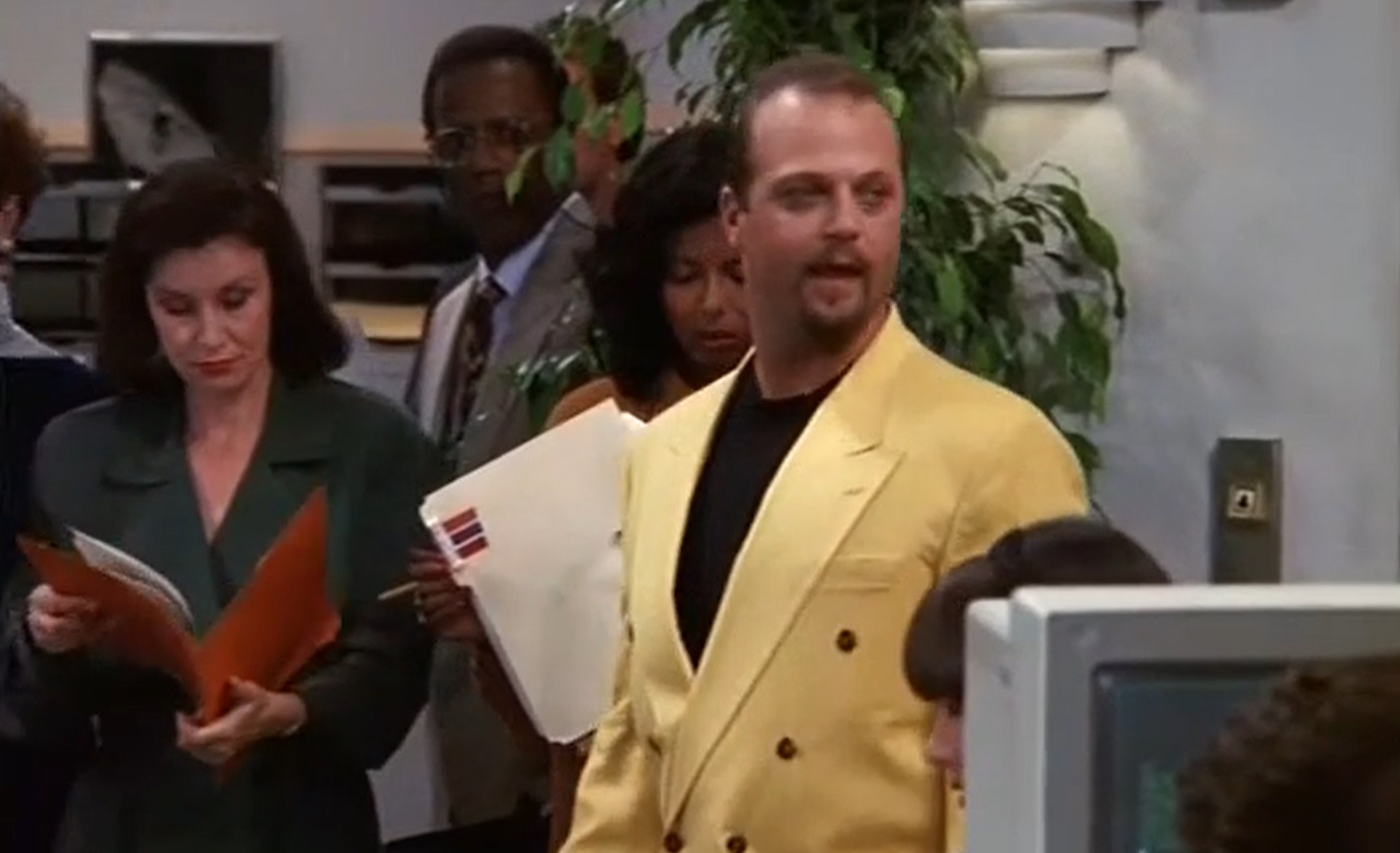 Today, we look at the future Emmy Winner who played a version of "Andrew Dice Clay" on Murphy Brown.
This is "My Name It is Nothin'," a look at when movies and TV shows feature celebrities and/or famous people without featuring the actual celebrity/famous people. You know, changing the names so that you can tell the story without legal issues.
In Season 3 of Murphy Brown, the show decided to tackle the controversial comedy of Andrew Dice Clay. Here's some of his 1987 comedy…
In 1990's "Black and Blue," Murphy wants to do a spotlight on Tony Rocket, a stand-in for Andrew Dice Clay, as she wants to talk about how he is being unfairly censored. She wants to do it as a thing about how everyone deserves free speech, even a vulgar comedian like Rocket.
The problem comes when she actually meets Rocket, played by a young Michael Chiklis (who later won a Best Actor Emmy for his starring role on The Shield), and he's SUCH a dick that she doesn't want to do the story anymore…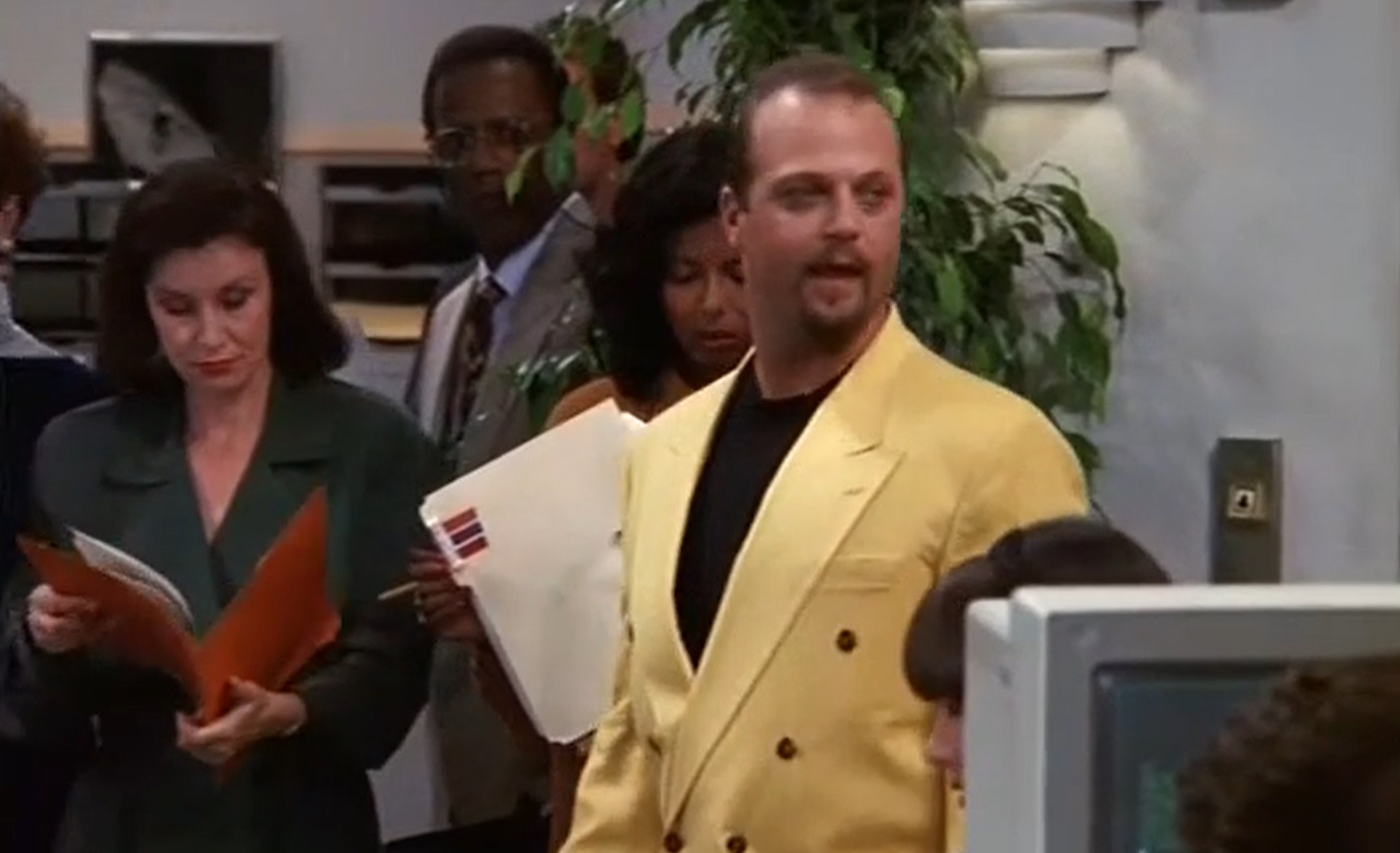 The interesting thing is that Chiklis was just coming off his big break playing John Belushi in the 1988 film, Wired, which not only was not a box office success, but because it was not exactly a flattering depiction of Belushi, Chiklis felt that he sort of alienated a lot of the industry with the film. So it is interesting to see him play a comedian again so soon afterwards.
In the end, Miles, the Executive Producer of Murphy's news show, FYI, convinces Murphy to still do the interview. There is a five-second delay for the live interview in case Rocket curses. As it turns out, Murphy tears into Rocket and SHE ends up cursing on the show.
Funny stuff. There's another interesting story about this episode that I'll write about in a day or so.
If anyone else has a suggestion for a future My Name It Ain't Nuthin', drop me a line at brian@popculturereferences.com!