When Dick Van Dyke Show's Buddy and Sally Were On…Caroline in the City?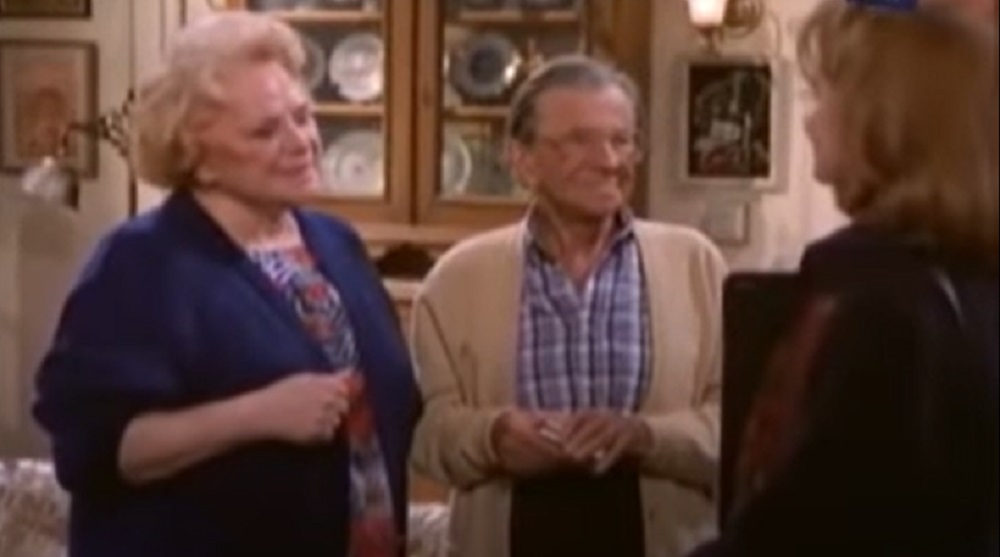 Today, we look at the time that Buddy and Sally from The Dick Van Dyke Show showed up on, of all places, Caroline in the City!
This is "My Name It is Nothin'," a look at when movies and TV shows feature celebrities, characters and/or famous people without featuring the actual celebrity/famous people. You know, changing the names so that you can tell the story without legal issues.
Okay, on the classic sitcom, The Dick Van Dyke Show, the two main supporting characters at Rob Petrie (Dick Van Dyke)'s workplace as the writing staff for the Alan Brady Show were Sally and Buddy, played by Rose Marie and Maury Amsterdam.
Decades later, there was a strange episode of the sitcom, Caroline in the City (about a cartoonist named Caroline, played by Lea Thompson, who breaks up with her boyfriend when the series begins and she hires a new colorist for her strip, Richard, played by Malcolm Gets, and they eventually begin a "Will they or won't they?" deal that lasts a while), featuring Rose Marie and Amsterdam playing off-brand versions of Sally and Buddy.
The Season 1 episode, "Caroline and the Watch" (the first episode for February Sweeps), was written by the creators of the series, Fred Barron, Marco Pennette and Dottie Dartland Zicklin and it featured Caroline purchasing a desk and discovering a watch in the desk that seemed to be a romantic gesture that had never been delivered. She and Richard look into it (my pal Bill noted that this was actually the first episode that they started writing Caroline and Richard as a "Will they or won't they?" deal and not just co-workers and friends) and discover the original owners, former comedy writing partners who are clearly riffs on Sally and Buddy, who eventually married…
This was Amsterdam's last film or TV appearance before his death. Rose Marie would later return to the series as her Sally stand-in character for another guest spot.
What an odd little tribute to a comedy classic, right?
If anyone else has a suggestion for a future My Name It Ain't Nuthin', drop me a line at brian@popculturereferences.com!