That Time Bull Acted as the Judge's Bodyguard on My Two Dads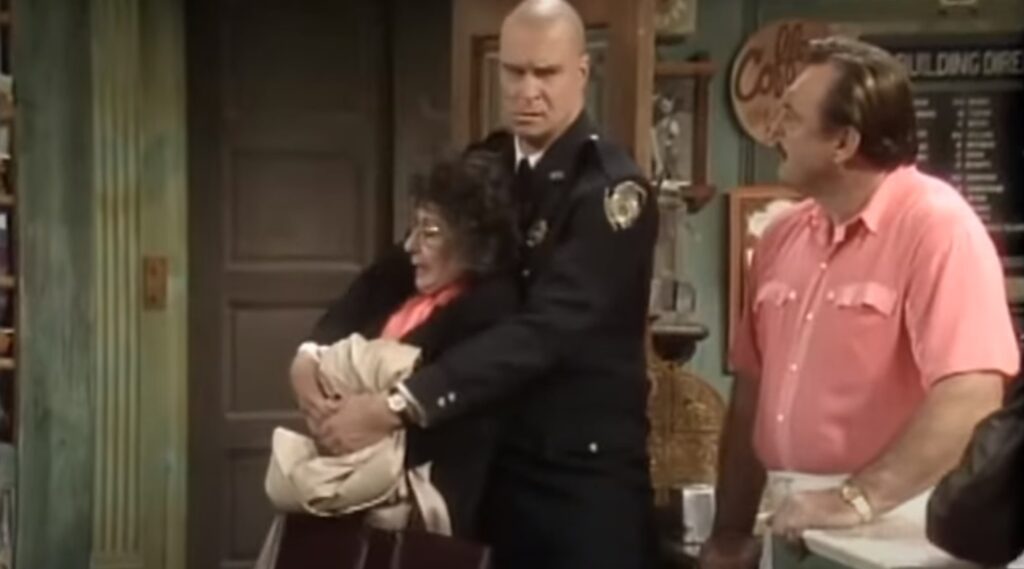 Today, we look at the time that Bull from Night Court showed up on My Two Dads to protect the Judge.
This is Somewheres in This Universe, a feature examining when characters from TV shows make guest appearances on other TV shows (in non-crossover stories), thus establishing that the two shows share a universe.
November is Someewheres in the Universe month!
My Two Dads was a relatively short-lived sitcom about two old friends who had fallen out of touch, Michael (Paul Reiser) and Joey (Greg Evigan) who find out that one of them fathered a child with a woman that they had both dated (their rivalry over her is what led to their childhood friendship breaking apart). The woman passed away, and she left her 12-year old daughter, Nicole (Staci Keanon) in the custody of both men, as ordered by a local judge, Margaret Wilbur (Florence Stanley), who then decided to buy the building where Joey lived to keep an eye out on them.
In the Season 2 episode, "Playing With Fire," Judge Wilbur is receiving death threats from someone that she put into prison, so Bull Shannon (the late, great Richard Moll) from Night Court shows up to be Judge Wilbur's bodyguard all episode long (it turns out that the guy sending her the death threats just wants to be sent to prison because he can't write books outside of his prison cell).
Here's the episode on YouTube (for NOW, I dunno if it will be pulled later. Don't come crying to me when it gets pulled!)….
Wilbur previously had appeared on Night Court, as well, a month earlier. I might feature that one in the future! This is definitely not a crossover, though, as the episodes were a month apart and totally unrelated, plot-wise.
Okay, folks, if you have suggestions of times characters made guest appearances on other shows (in NON crossovers), drop me a line at brian@poprefs.com!