That Time Tootie Filled in for Arnold for a Few Diff'rent Strokes Episodes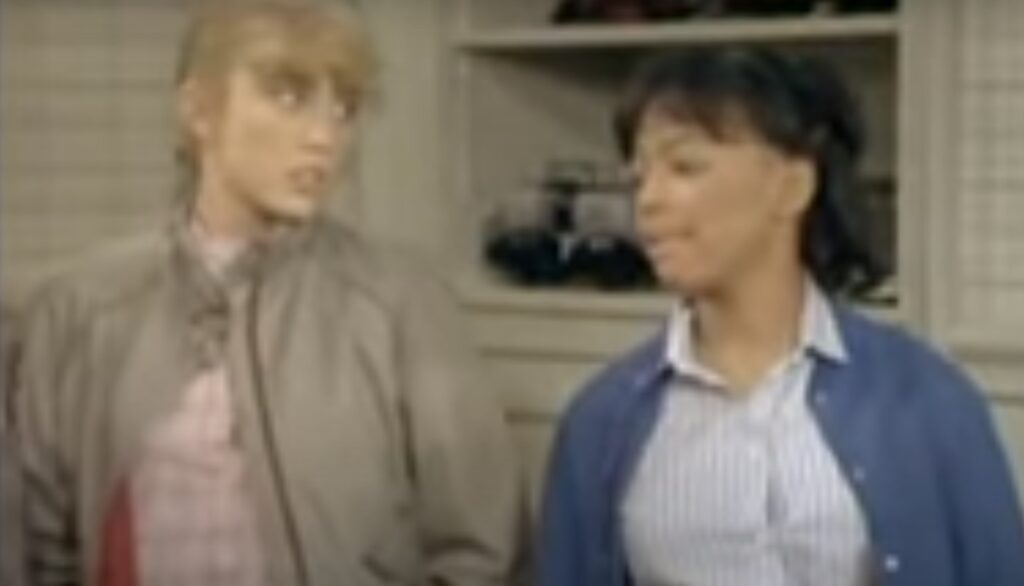 Today, we look at the times that Tootie from The Facts of Life filled in for Arnold on Diff'rent Strokes for a couple of episodes.
This is Somewheres in This Universe, a feature examining when characters from TV shows make guest appearances on other TV shows (in non-crossover stories), thus establishing that the two shows share a universe.
November is Someewheres in the Universe month!
As you all know, The Facts of Life was a spinoff of Diff'rent Strokes, with the live-in maid of Phillip Drummond (Conrad Bain), Mrs. Garrett (Charlotte Rae), leaving her job with Mr. Drummond to go work at the Eastland School for Girls (Drummond's daughter, Kimberly, attended the school, hence the connection).
Since Kimberly (Dana Plato) was attending Eastland, there was some easy avenues for guest spots from The Facts of Life cast, and there was a sleepover episode in Diff'rent Strokes Season 2 that got that across. There was a fun chemistry between Kim Fields' Tootie, the youngest of the Eastland girls, and Gary Coleman's Arnold Jackson (one of the two African-American brothers that Drummond took in and eventually adopted on Diff'rent Strokes, which was the whole hook of the series, that this rich White guy promised his dying Black maid that he would raise her two sons). So Tootie made an appearance in Season 3 hanging out with Arnold when they get caught up in a bank robbery.
However, I want to spotlight two early Season 4 episodes. Coleman was filming a movie at the start of Season 4, so his older brother, Willis (Todd Bridges) got the spotlight in the early episodes of that season, with Coleman missing two of the first four episodes, namely "First Day Blues," where Willis has trouble fitting in at his new high school, and "The Team," where Willis loses his spot on the basketball team to a White player who was not as good as Willis (played by Todd Lookinland, the brother of Mike Lookinland, Bobby Brady from The Brady Bunch).
In these two episodes, Tootie is hanging out with Kimberly out of nowhere, and Tootie basically takes on Arnold's role in the episode, doing jokes that really seem like they were originally written for Arnold (like when she, Kimberly and Mr. Drummond walk in on Willis high on marijuana after he promises to get drugs to make his new high school classmates like him).
Oddly enough, Tootie then never showed up again on the series in its final four seasons.
Okay, folks, if you have suggestions of times characters made guest appearances on other shows (in NON crossovers), drop me a line at brian@poprefs.com!