What Were Suzanne Somers' Two Failed CBS Pilots After She Left Three's Company?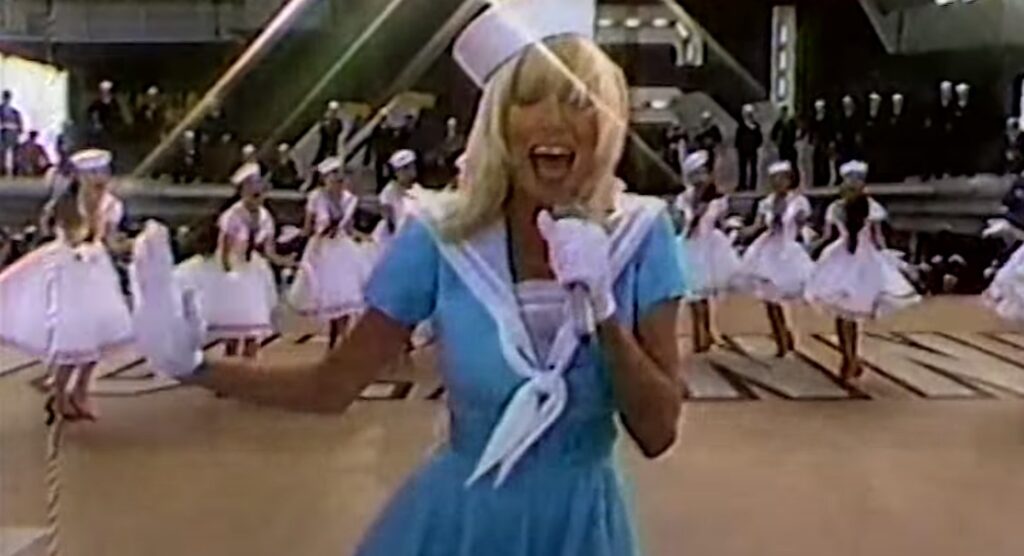 Today, we look to see what Suzanne Somers' two failed pilots were for CBS after she left Three's Company.
In Pop Culture Questions Answered, I answer whatever questions you folks might have about movies, TV, music or whatever (feel free to e-mail questions to me at brian@pop culture references.com).
Recently, I did a TV Legends Revealed about Suzanne Somers' exit from Three's Company. I noted that she and her husband/manager had a deal at CBS for a 13-episode series for whenever her deal with Three's Company ended. As it turned out, that deal ended after the 1980-81 TV season, as Three's Company parted ways with her after its fifth season.
Of course, as you likely know by now, Somers never actually DID a TV series for CBS. The only remnant we have of her CBS deal is a special she did for CBS in early 1982, a way to get her name out there at CBS while they worked on her new series (that special was meant to air in 1981, but as Somers noted in 1982, the special, shot on a naval carrier, ran into multiple delays, "The first time we were delayed by the writers' strike, the second delay wascaused by the Iraq jet incident and the third time by the flight deck plane crash on the (USS) Nimitz."
Reader Jim S. wrote in to ask what her CBS show WOULD have been about.
Well, as it turned out, CBS gave her two shots at a series. They did two pilots (with the two episodes both counting towards the promised 13 episodes of the deal it made with Somers), but after neither pilot worked, CBS just paid Somers for the remaining eleven episodes and called it a day. It was a surprising fall from grace for Somers, to go from the biggest sitcom in the country to not even being able to land a new series from CBS.
The first sitcom starred Somers as a flight attendant, with the episodes of the show taking place on an airplane. It was a novel concept, but the test audiences really hated it.
The next sitcom was based on a Norman Lear concept. It would be called The Suzanne Somers Show, where Somers would play Suzie Mahoney (Somers' maiden name), a TV star of her own sitcom, Suzie, but also a single mother raising a six-year-old (played by Ryan Janis). The superintended of her building (William Windom, who won an Emmy for Best Actor in a Comedy Series for My World and Welcome to It, which I wrote about a while back. Windom would later be best known for his recurring role as the town doctor on Murder, She Wrote) and her next door neighbor (John Putch, as reader Herb noted, Putch was best known for his recurring role as Bob on One Day at a Time, Barbara's friend who had a big crush on her), would be surrogate fathers for her kid, watching him while she was busy with her TV show.
Sounds like an attempt to do some of the same Three's Company type gags, but with a kid involved, and possibly playing on some of the media attention to her departure from the series.
Thanks for the question, Jim!
If anyone else has a pop culture question, drop me a line at my new and much shorter e-mail, brian@poprefs.com!