What's the Best Debut Film Performance in a Film You Watched When it First Came Out?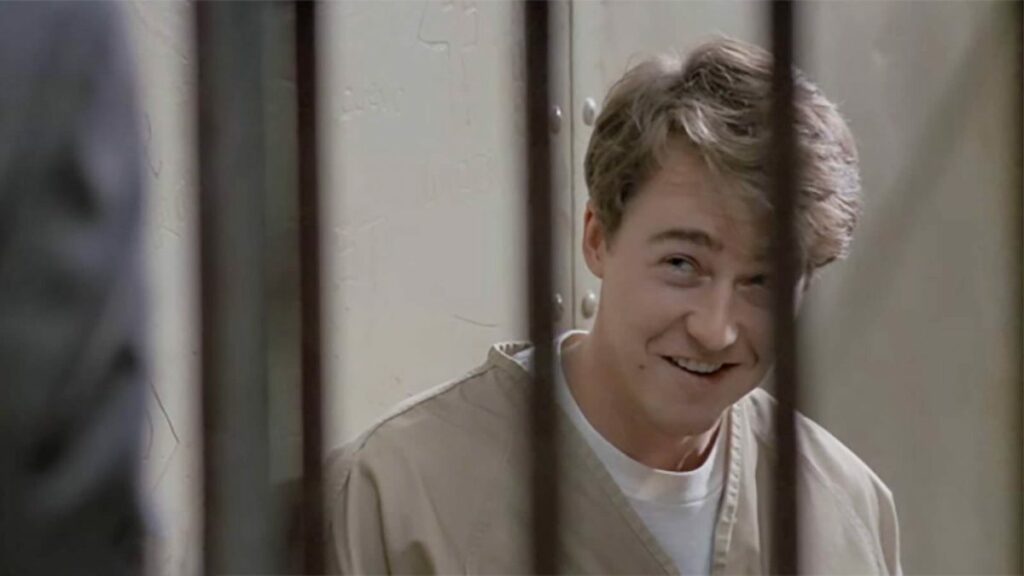 Today, I want to know what you think was the best debut film performance by an actor in a film that you watched when it was still "new."
Pop Culture Theme Time is a feature where I put a question to you to see what you think about a particular theme. I might later revisit the theme for a future Drawing Crazy Patterns or Top Five.
I think the question of the best debut performance in a film by an actor is a cool challenge, but my buddy Daniel Joyaux has successfully convinced me that the question really should be constrained to the best film debut performance by an actor in a movie that you actually saw when it first came out. By "first came out," I'll be generous and say that you saw it within a year or two of its release. Essentially, what Daniel and I want to eliminate are performances that were debuts, but were already famous years before you were born. Like Julie Andrews is great in Mary Poppins, but by the time you know who actors are in films, you likely have already heard of Julie Andrews (or Orson Welles in Citizen Kane or heck, maybe even Robin Wright in The Princess Bride). Of course, if you saw Mary Poppins when it first came out, and were really impressed by Julie Andrews, then fair enough!
So I want your picks for actors who you didn't know when the film came out, and were really impressed by their performances. So if you're in your 20s, then fine, pick someone recently. It doesn't matter. There's no "right" answer. There's just a question of someone who impressed YOU the most in a film debut.
For me, I'm going with Edward Nortin in Primal Fear. I won't spoil the film, but let's just say that Norton gives a performance so brilliant that he was cast in two other big movies that same year of Primal Fear (Everyone Says I Love You and The People Versus Larry Flynt) just based off of his audition tape for Primal Fear. Yes, his AUDITION was so good that he was getting big roles off of it! People couldn't even wait for his Academy Award-nominated performance for him to start netting juicy roles, that's how good he did in this movie. His AUDITION was enough.
So that's my pick, how about you?
And feel free to suggest future Pop Culture Theme Time topics to me at brian@poprefs.com!