When Did One Day at a Time Jump the Shark?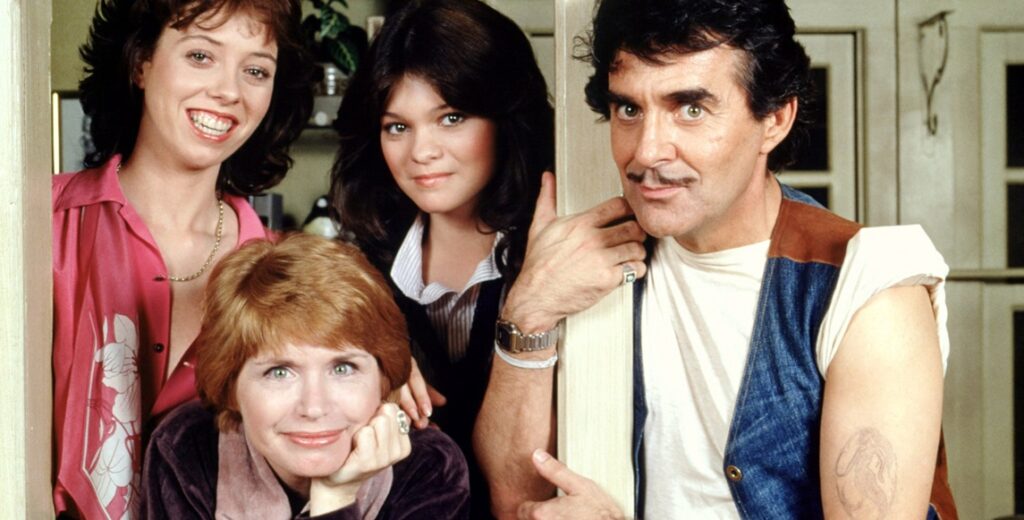 Today, we look at when (or if) you folks believe that the original One Day at a Time "jumped the shark."
This is "Just Can't Jump It," a feature where we examine shows and whether they "jumped the shark." Jumped the shark (coined by Jon Hein) means that the show had a specific point in time where, in retrospect, you realize that show was going downhill from there (even if, in some rare occasions, the show later course-corrected). Not every show DOES jump the shark. Some shows just remain good all the way through. And some shows are terrible all the way through. What we're looking for are moments where a show that you otherwise enjoyed hit a point where it took a noticeable nose dive after that time and if so, what moment was that?
The original One Day at a Time was a sitcom that ran for nine seasons between 1975 and 1984. It was about a divorced single mother, Ann Romano (Bonnie Franklin) raising her two teenage daughters, Julie (Mackenzie Phillips) and Barbara (Valerie Bertinelli) in Indianapolis, while dealing with the kind of creepy building super, Schneider (Pat Harrington), who ends up eventually becoming a trusted family friend.
So first…DID IT JUMP THE SHARK? Definitely.
WHEN DID IT JUMP THE SHARK Like a lot of these question, this is a tricky one, as there is a point where the show is TRULY screwed, but I think it probably jumped a bit before that. I think the show jumped after the Season 8 finale, where Ann is now married to a new husband (whose son is married to Barbara). The show was essentially canceled at the end of Season 8, but then was brought back unexpectedly, but Alex (Glenn Scarpelli), basically Ann's adopted son (not technically, but essentially) was gone (After the show was initially canceled, Scarpelli took another gig), so Ann no longer had anyone to mother on the show, so she was essentially pointless in the series, as her daughters were now living together in a rented house with their respective husbands. Schneider now REALLY had no purpose, as well (he was sort of a surrogate father for Alex). It was just a totally different show, so I think the show jumped then. But then Mackenzie Phillips was fired, as well, soon into Season 8, and then the show was REALLY done.
Let me know what you think in the comments or on social media!
Feel free to e-mail me at brian@poprefs.com for suggestions for shows to do in future installments!