When Did Magnum, p.i. Jump the Shark?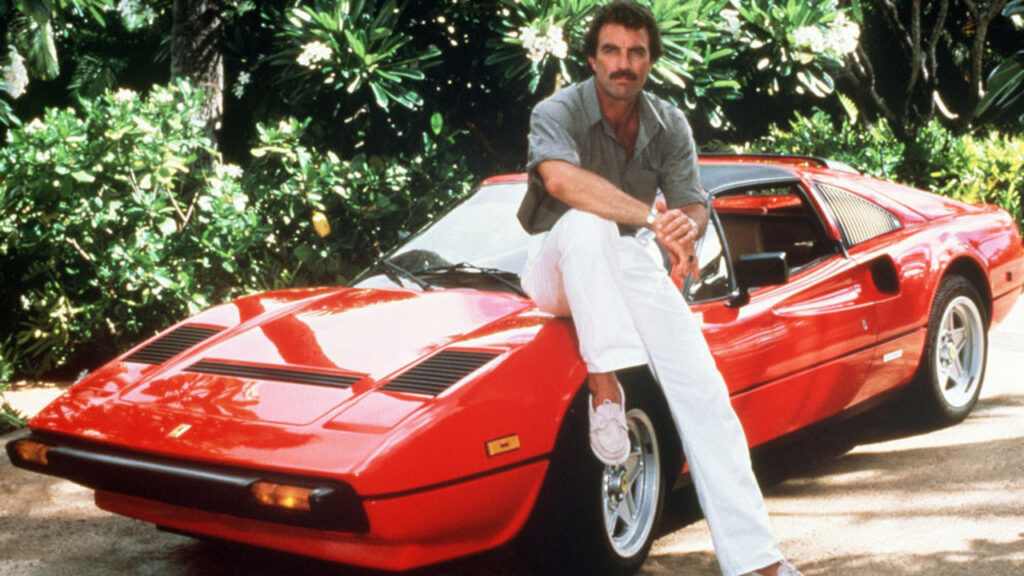 Today, we look at when (or if) you folks believe that Magnum, p.i. "jumped the shark."
This is "Just Can't Jump It," a feature where we examine shows and whether they "jumped the shark." Jumped the shark (coined by Jon Hein) means that the show had a specific point in time where, in retrospect, you realize that show was going downhill from there (even if, in some rare occasions, the show later course-corrected). Not every show DOES jump the shark. Some shows just remain good all the way through. And some shows are terrible all the way through. What we're looking for are moments where a show that you otherwise enjoyed hit a point where it took a noticeable nose dive after that time and if so, what moment was that?
The original version of Magnum, p.i. (there is a reboot currently on the air on on NBC) was a long-running drama series about a former Naval Intelligence officer, Thomas Magnum (Tom Selleck), who decides to leave the Navy and become a private investigator in Hawaii. He gets a job as the head of security for the Hawaii estate of a famous novelist, Robin Masters, although Magnum constantly clashes with Jonathan Higgins (John Hillerman), the major domo of the estate (as Magnum often borrows Robin's expensive Ferrari to use as his own personal car, and sneaks wine from Robin's wine cellar). Magnum's Vietnam War buddies, T.C. (Roger Mosley) and Rick (Larry Manetti), also settled in Hawaii, with T.C. (a chopper pilot during Vietnma) giving helicopter tours of the islands and Rick running a night club and than a country club.
So first…DID IT JUMP THE SHARK? I don't think so.
WHEN DID IT JUMP THE SHARK The series definitely was a bit long in the tooth by the time that it seemingly ended after seven seasons, with a rather final-seeming finale, but then CBS unexpectedly worked out a deal to bring it back for an eighth season after its ratings had improved after moving to a new night in Season 7. Selleck, by this point a movie star, was always quite aware that his co-stars needed the show more than he did, agreed to come back for Season 8. That season was a weird one, with a lot of very clear "Okay, this is the last season, let's do some weird stuff" energy, but in general, the show remained a solid show even when it sagged in Seasons 7-8, so I don't think it ever jumped.
Let me know what you think in the comments or on social media!
Feel free to e-mail me at brian@poprefs.com for suggestions for shows to do in future installments!