Ed O'Neill Adorably Surprises His Former TV Daughter, Christina Applegate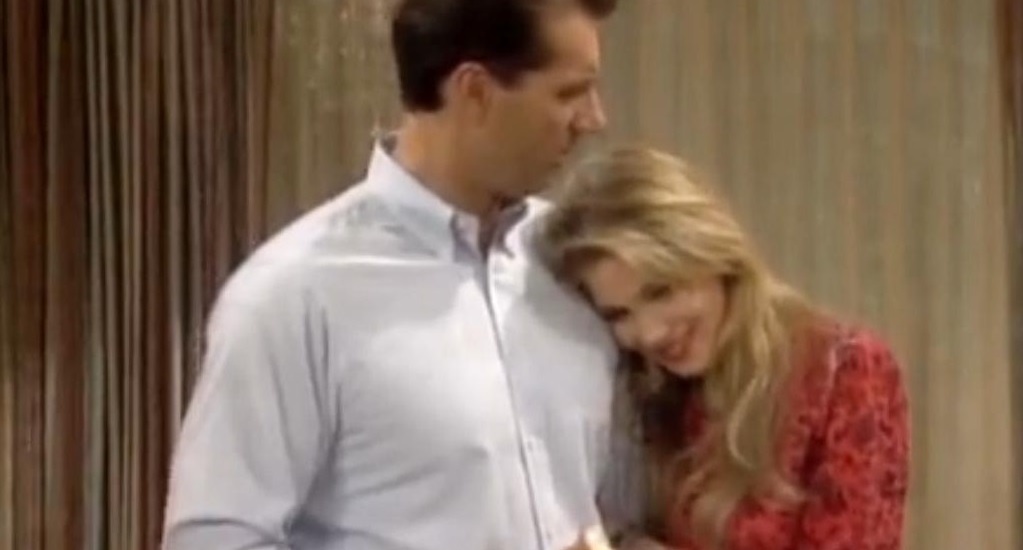 Today, we look at the time that Ed O'Neill adorably surprised his former TV daughter, Christina Applegate, on her then-new follow-up TV series.
This is "Took Me By Surprise," about surprising cameos in TV shows, movies and songs and we try to figure out why the famous people made the cameos in question. So not stuff like appearing on The Simpsons or on Sesame Street, where celebrities regularly make appearances, but cameos that are, well, surprising.
I know I'm mixing up odd cameos with total surprises in this feature, but whatever, I think it all still works.
Anyhow, as you likely know, Ed O'Neill and Christina Applegate first became famous playing father and daughter Al and Kelly Bundy on Married with Children, along with Katey Sagal as Peg Bundy and David Faustino as Bud Bundy. The show ran 11 seasons and naturally, the actors grew close over the run of the series, as O'Neill literally watched Applegate grow into an adult on the show.
The series ended in the spring of 1997. Applegate was back to the world of sitcoms playing a single mom on the much-anticipated new series, Jesse, which got the coveted 8:30 time slot on NBC's Must-See TV Thursdays after Friends. It didn't work out, lasting just two seasons, but before the first season aired, O'Neill surprised Applegate on the set and it is absolutely adorable…
Look at how happy she is to see him! Look how EMOTIONAL she is that he came out to support her! It's so goddamn endearing.
Wow.
Okay, folks, if you're curious about or have a suggestion for a good surprise cameo in a TV show, film or song, drop me a line at brian@popculturereferences.com and we'll see if we can get to the bottom of it!