Why Do Friends Episode Titles All Start With 'The One'?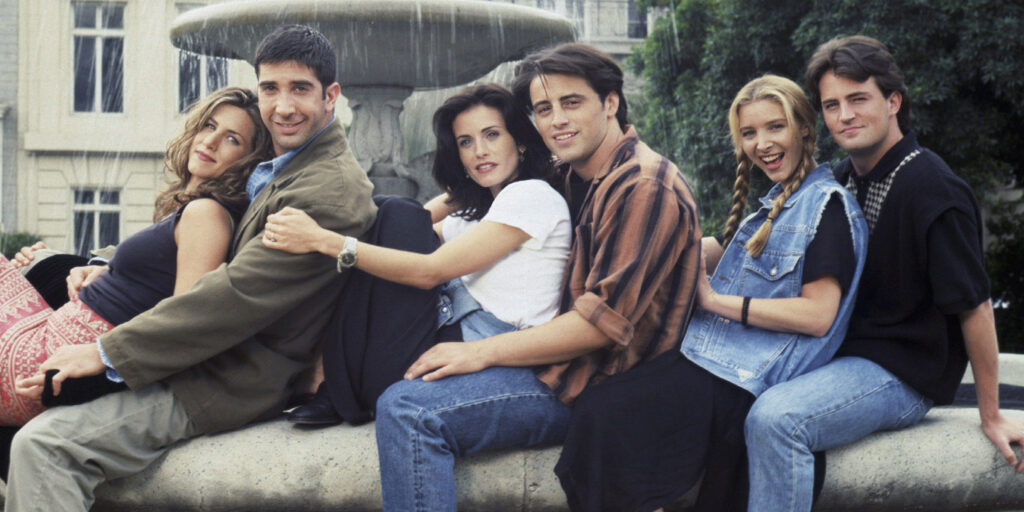 Today, we explain why all of the Friends episodes started with "The One."
In Pop Culture Questions Answered, I answer whatever questions you folks might have about movies, TV, music or whatever (feel free to e-mail questions to me at brian@pop culture references.com).
Distinctive episode title formulas are fairly common in the world of television. In fact, I think I'll do a Drawing Crazy Patterns about this topic in the near future. In any event, in the case of the hit TV sitcom, Friends, the formula was that the episodes would all open with "The One," almost always "The One With" or "The One Where," as in "The One with the Blackout" or "The One Where Nana Dies Twice." There would be variations, of course, like "The One in Vegas" or "The One After Vegas." Amusingly, while there were a few episodes that nominally didn't use "The One" in the title, like the first episode ("The Pilot"), there were always alternate titles to the episode that DID fit the theme (the first episode, for instance, had a pair of alternate titles, like "The One Where it all Began"). The only episode that broke the formula without an alternate title was the series finale, titled "The Last One."
In any event, reader Grant C. wanted to know where this particular naming convention came from.
Marta Kauffman and David Crane, the creators of the show, explained it to Entertainment Weekly back in 2019:
We'd been on shows where everyone's trying to come up with really pun-y titles and that is not the best use of anyone's time. Let's cut to the chase, it's the one with the thing and now we can move on to actually working on the show itself. Because that's how you always refer to a TV show: 'Did you see the one with the thing?'
And so a naming convention began!
Thanks for the question, Grant! If anyone else has a pop culture question, drop me a line at brian@popculturereferences.com!