Gimme A Break! Didn't Know WHAT It Was Doing In Its Final Season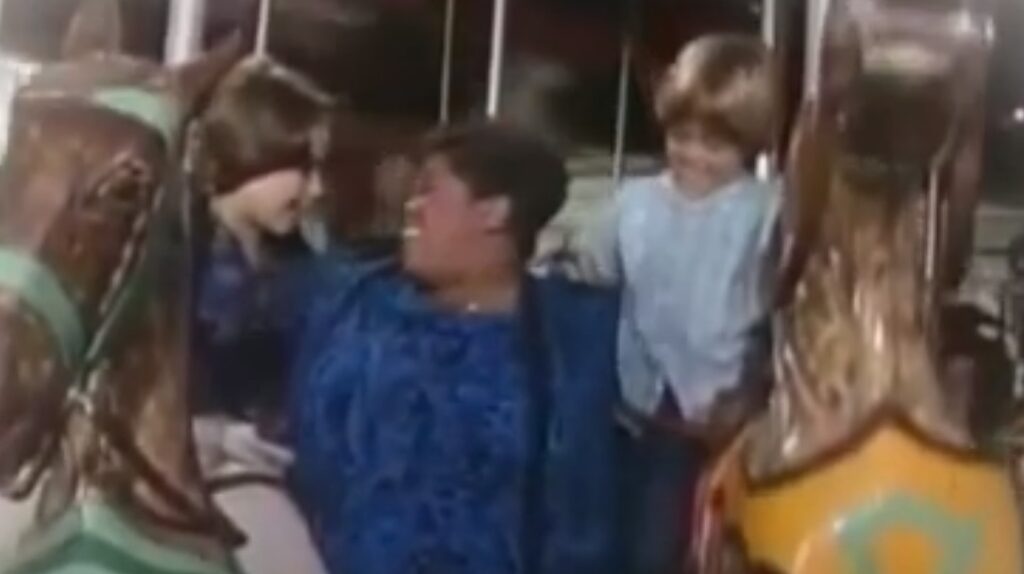 Today, we look at how Gimme a Break! didn't know WHAT the heck it was doing in its final season.
This is "Gonna Make a Change," a feature where I spotlight shows that underwent major revamps during their runs to avoid cancellation. Note that I mean MAJOR revamps, not, like, M*A*S*H getting more serious as it went on or Cheers becoming more of an ensemble comedy once Shelley Long left.
Gimme a Break! was a star vehicle for Nell Carter, who was coming off of hit Tony Award-winning performance in the musical, Ain't Misbehavin', in 1978 (she then won an Emmy for the same role in 1982).
Original Concept: The concept of the series was that Carter played Nell Harper, a woman who moved in with the family of her dead best friend after the best friend died, as Nell promised her best friend that she would take of her kids. The widower husband, Carl Kanisky (Dolph Sweet), had three daughters, who I'm sure had names, but no one cares (Kari Michaelsen, Lauri Hendler and Lara Jill Miller). Okay, so that's the setup. Cranky police chief dad, three teen daughters, sassy mother figure.
That went on for four seasons (with one notable change happening in Season 3, when Nell became the foster mother to a cute young kid, Joey, played by Joey Lawrence), until Sweet tragically died of cancer following Season 4 (he literally died a few days before the final episode of Season 4 aired).
The fifth season was weird. The middle daughter married her college boyfriend (a young Jonathan Silverman) in the Season 4 finale, so he moved into the house with her, but mostly, the show just kept kind of kept moving forward just on the power of inertia.
Revamped Concept: So, Season 6 came, and the show decided to blow up the whole concept big time, but without really knowing HOW to do so. The two older daughters (I'm going to say…Elphaba and Betty? That sounds right) were both written off as having moved to different cities (the middle daughter had a baby with her husband, that was also a plot point of Season 5), and the youngest daughter (Shania, I want to say?) moved to New Jersey to go to college. Nell's best friend, Addy (Telma Hopkins), got a job in New York City, so Nell decides to move to New York with Addy, where they would share an apartment and, I guess, I dunno, raise Joey together, while nominally keeping an eye on Shania in college…
After getting to New York, they met Joey's brother, Matthew (Matthew Lawrence), who was dropped off by Joey and Matthew's biological father so that Nell could become HIS foster mother, too. That's already insane. But wait, there's more! So then, like, the grandfather of Shania (John Hoyt), who had been a cast member in previous seasons, ALSO decides to move to New York FROM CALIFORNIA. Also, Nell's mother moves to New York and ALSO joins the cast.
With Shania pretty much dropped from the show (she was nominally still on the show, but not really), the show decided to pivot to more adult-centric stories, so Paul Sand joins the cast as Nell and Addy's landlord and the owner of a local restaurant (which could be used as a hangout spot). Then Rosie O'Donnell joins the cast as a neighbor. It's all so, so stupid. There's no rhyme or reason to this stuff at ALL. And the opening credits keep changing from episode to episode (the grandfather's opening credit scene uses a piece of footage from the California years. They literally couldn't spring to get a new clip of the grandfather in New York?).
Shania is then officially written off of the show (despite also having her college professor inexplicably added to the cast at one point, too). Nothing like, "Shania's gone now," just they stop talking about her and she makes no more appearances. Nell then becomes a book editor out of nowhere. It's all so awful. The show could not pick a lane. So, so bad.
Did it get the show more than one last season?: No, it did not. Sadly, it also didn't get a real series finale. The final episode was some non-descript plot involving Nell and her mom.
A number of folks suggested Gimme a Break! for this feature. Okay, that's it for this installment of "Gonna Make a Change," please send in suggestions for other good revamps to my e-mail address of brian@poprefs.com!