When ABC Forced The Jeff Foxworthy Show to be Less…Southern?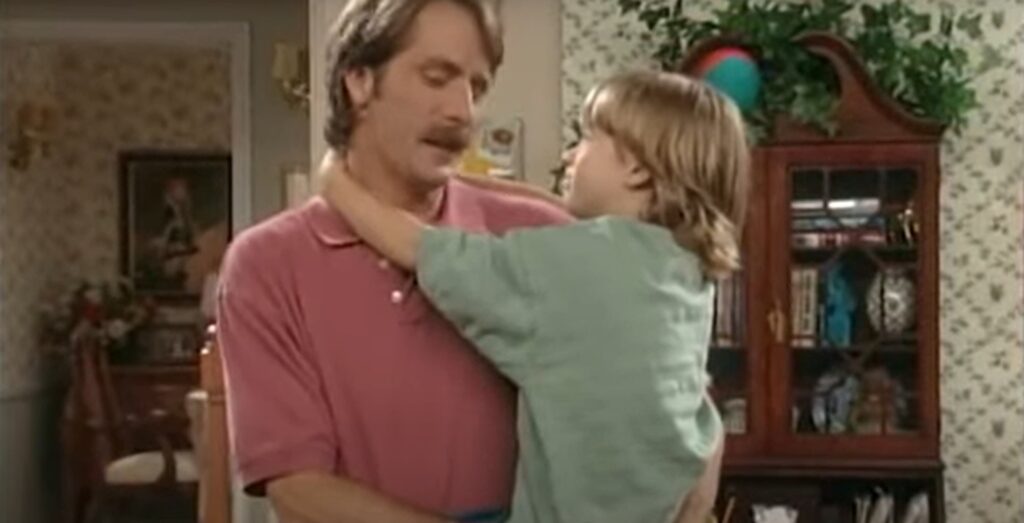 Today, we look at how The Jeff Foxworthy Show was handled bizarrely by ABC, who chose to keep the show from being "too Southern," which led to a quick cancelation and then a revamp at NBC after it let Foxworthy do what he wanted with the show.
This is "Gonna Make a Change," a feature where I spotlight shows that underwent major revamps during their runs to avoid cancellation. Note that I mean MAJOR revamps, not, like, M*A*S*H getting more serious as it went on or Cheers becoming more of an ensemble comedy once Shelley Long left.
A common thing in television history is to basically take a comedian and say, "Hey, why not create a sitcom based on your stand-up persona?" That approach led to huge sitcom success for Bill Cosby with The Cosby Show, Roseanne Barr with Roseanne, Tim Allen with Home Improvement and Ray Romano with Everybody Loves Raymond. It did not work out so well for Jeff Foxworthy, and ABC's odd approach to his style of comedy was probably a big part of the reason why.
Original Concept: The Jeff Foxworthy Show starred Foxworthy as, well, Jeff Foxworthy, but in this fictional universe, Jeff Foxworthy was an air conditioner repairmen living in Indiana with his wife, Karen (Anita Barone) and their son, Matt (Haley Joel Osment). ABC felt that the Foxworthy's humor was "too Southern," so insisted that the show be set in Indiana so as to not put off Middle America. Yes, Jeff Foxworthy, the stand-up famous for his "You might be a redneck if…" series of jokes (and best-selling book), was "too Southern" for ABC. So instead, the humor was Foxworthy being a fish-out-of-water in Indiana (this setup occurred after the original pilot for the series was turned down by ABC, but insisted that it still wanted a Foxworthy show, so he and co-creator Tom Anderson had to create a whole new setup for the show). Of course, the opening scene in the first episode was still Foxworthy doing "You might be a redneck if…" jokes…
Midway through the first season, most of the supporting cast (Jeff's co-workers, Jeff and Karen's neighbors, and Karen's nurse best friend) were dropped, and Jeff's brother, Wayne (Jay Mohr) joined the show. Oddly enough, being Foxworthy's brother, he also playing a Southern character, so it was a very weird situation for Foxworthy (you know, "Wait, I'm too Southern, but you now want me to add ANOTHER Southern character?"). Karen was pregnant throughout the season, and gave birth in the finale.
After one season, ABC canceled the show (it did not even air all of the filmed episodes).
Revamped Concept: NBC picked it up, and now the idea was essentially reversed, with Jeff and Karen having moved back to Jeff's hometown in Georgia, so KAREN was now the one who was the fish-out-of-water. Karen was also recast with Ann Cusack (John and Joan's older sister), and the baby daughter Karen gave birth to at the end of Season 1 was now a young son, played by Jonathan Lipnicki (hot off of his major role in the hit film, Jerry Maguire). So yes, the show somehow had two of the most child movie stars of the 1990s BOTH playing his sons (Osment, of course, had not yet done The Sixth Sense). Foxworthy's fellow Southern comedian, Bill Engvall, now played Jeff's best friend, and G.W. Bailey played Jeff's father.
Did it get the show more than one last season?: No, it did not. Osment's character in The Sixth Sense could totally see The Jeff Foxworthy Show, as it was dead after just one season at NBC.
Okay, that's it for this installment of "Gonna Make a Change," please send in suggestions for other good revamps to my e-mail address of brian@poprefs.com!