How a Supernatural Time-Traveling Matthew Perry Show Became Just a 'Dudes Hanging Out' Sitcom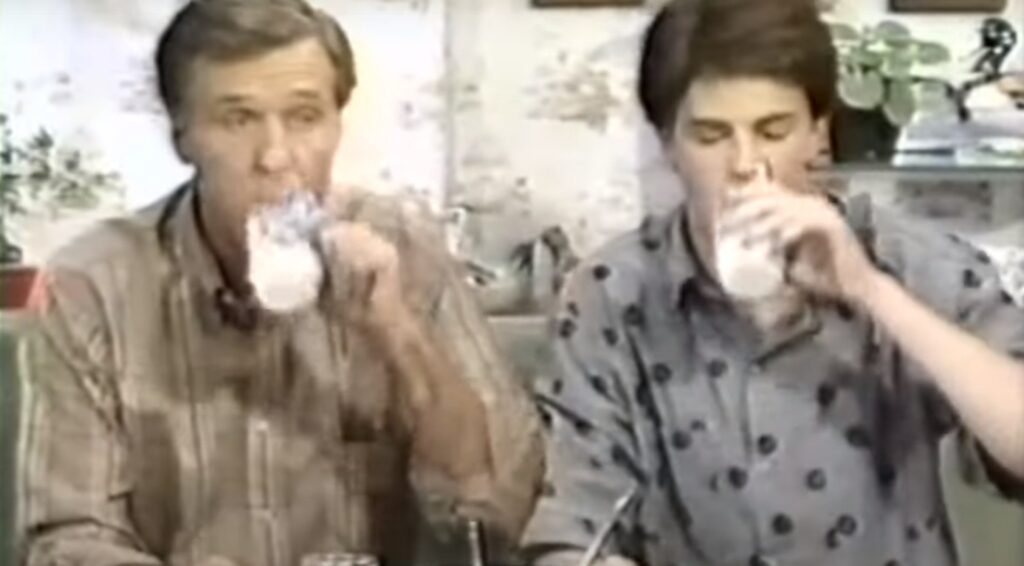 Today, we look at how a sitcom about a time-traveler trying to avoid going to hell by mentoring his younger self became a sitcom about three dudes just chilling in California.
This is "Gonna Make a Change," a feature where I spotlight shows that underwent major revamps during their runs to avoid cancellation. Note that I mean MAJOR revamps, not, like, M*A*S*H getting more serious as it went on or Cheers becoming more of an ensemble comedy once Shelley Long left.
One of the interesting things in retrospect is to look at the TV season after a famous show went off the air, to see where the various cast members end up. In the case of Hill Street Blues, Kiel Martin was a long-time standout as the lecherous Detective J.D. LaRue (who was just good enough of a guy to truly WANT to try to be better), and when the show ended, his follow-up series was called Second Chance and it was…quite interesting.
Original Concept: Second Chance saw Martin play Charles Russell, who dies in the year 2011 (there was a whole bit back in 2011 about the fact that the episode also showed the death of Muammar Gaddafi and he actually DID die in 2011) and is a rare person who is stuck between being sent to Hell and being sent to Heaven, so he is allowed to back to 1987 where he will try to lead his 15-year-old self, Chazz Russell (Matthew Perry), to lead a better life and get into Heaven this time.
Revamped Concept: The show flopped, but obviously, everyone agreed that Matthew Perry was a clear star in the making, so the show then retooled, dropping the supernatural angle entirely, and now it was just about Chazz and his two buddies, Booch and Eugene. The shoe was now called Boys Will Be Boys…
Did it get the show more than one last season?: No, it did not. It did at least finish out a full first season, though!
A number of folks suggested Gimme a Break! for this feature. Okay, that's it for this installment of "Gonna Make a Change," please send in suggestions for other good revamps to my e-mail address of brian@poprefs.com!