HBO Max Really Ought to Renew Our Flag Means Death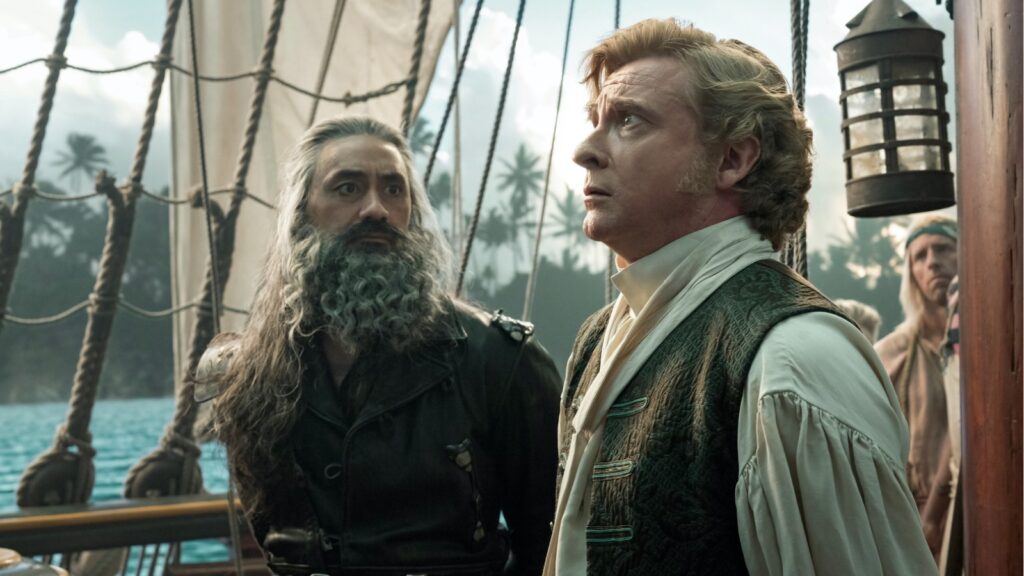 Today, we look at why I think HBO should renew Our Flag Means Death.
This is "Allow Me One More Chance," a feature where I explain why series that have not yet been renewed SHOULD be renewed.
As you may or may now have heard, HBO Max's Our Flag Means Death is a comedy series telling a version of the real life history of Stede Bonnet, an aristocrat who decided to become a pirate in the early 18th century. In real life, Bonnett worked out some sort of arrangement with the real life Blackbeard to sort of teach Bonnett to become a pirate. In the series, though, Bonnett (Rhys Darby) and Blackbeard (Taika Waititi) fall in love.
The adorable central romance and a widespread acceptance of LGTBTQ roles in the show (there's another gay couple on the ship, as well as Non-Binary pirate named Jim, who people all quickly adopt the term "they" to refer to Jim throughout the series) has made the show a beloved show in the fan community. Search for fan art of Our Flag Means Death leads would lead you to a treasure trove of art pieces.
The first season ended on a cliffhanger, and I really think that they should do a second season. For a streaming service like HBO Max, fan interest is almost more important than other places, and a series that has become so beloved as Our Flag Means Death would seemingly support at least a second season. Not only that, but why in the world wouldn't you want to be in the Taika Waititi business if you had the option of doing so?
The show also doesn't seem to be exactly an expensive production. This isn't Game of Thrones here.
So I think that they should at least allow the show another season to wrap up their plot (preferably more, but at least a second season).
If you have some other shows that are up for renewal that you'd like to see me make the argument for their renewal (if I agree, that is), drop me a line at brian@popculturereferences.com