When Did All in the Family Jump The Shark?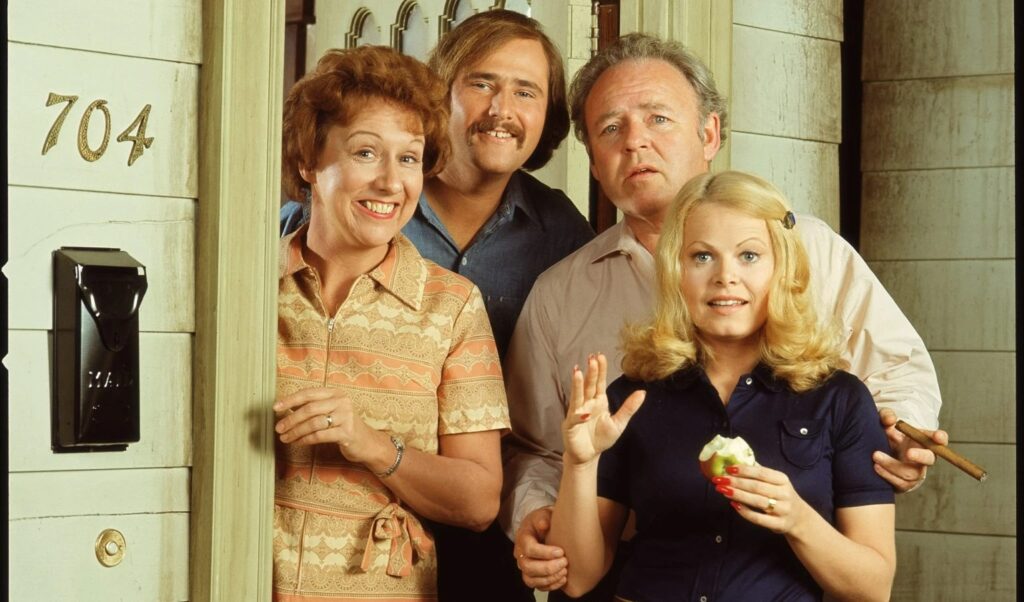 Today, we look at when (or if) you folks believe that All in the Family "jumped the shark."
This is "Just Can't Jump It," a feature where we examine shows and whether they "jumped the shark." Jumped the shark (coined by Jon Hein) means that the show had a specific point in time where, in retrospect, you realize that show was going downhill from there. Not every show DOES jump the shark. Some shows just remain good all the way through. And some shows are terrible all the way through. What we're looking for are moments where a show that you otherwise enjoyed hit a point where it took a noticeable nose dive after that time and if so, what moment was that?
All in the Family is one of the most famous and acclaimed sitcoms of all-time. However, the funny thing about the show is that also changed fairly dramatically from its original concept of Archie and Edith Bunker (Carroll O'Connor and Jean Stapleton) living in a small house in Queens with their daughter Gloria (Sally Struthers) and her husband, Mike (Rob Reiner), while Mike is in school. That set-up was only the first five seasons of a nine season series. Mike and Gloria move next door in Season 6, and leave the show entirely by the end of Season 8. So, with all of that change, did the show ever jump the shark?
So first…DID IT JUMP THE SHARK? I would say no. The show definitely was never as good as those first five seasons, and it lost a LOT when Mike and Gloria were gone and the Bunkers take in their young niece, Stephanie Mills (Danielle Brisebois), but I think that it was still a good show.
WHEN DID IT JUMP THE SHARK If I had to pick a point, I'd say Season 9, when the show officially lost Mike and Gloria, but, as I said, I think the show never actually jumped.
Let me know what you think in the comments or on social media!
Feel free to e-mail me at brian@popculturereferences.com for suggestions for shows for us to do in future installments!