How Once's 'Falling Slowly' Changed the Oscar's Best Original Song Forever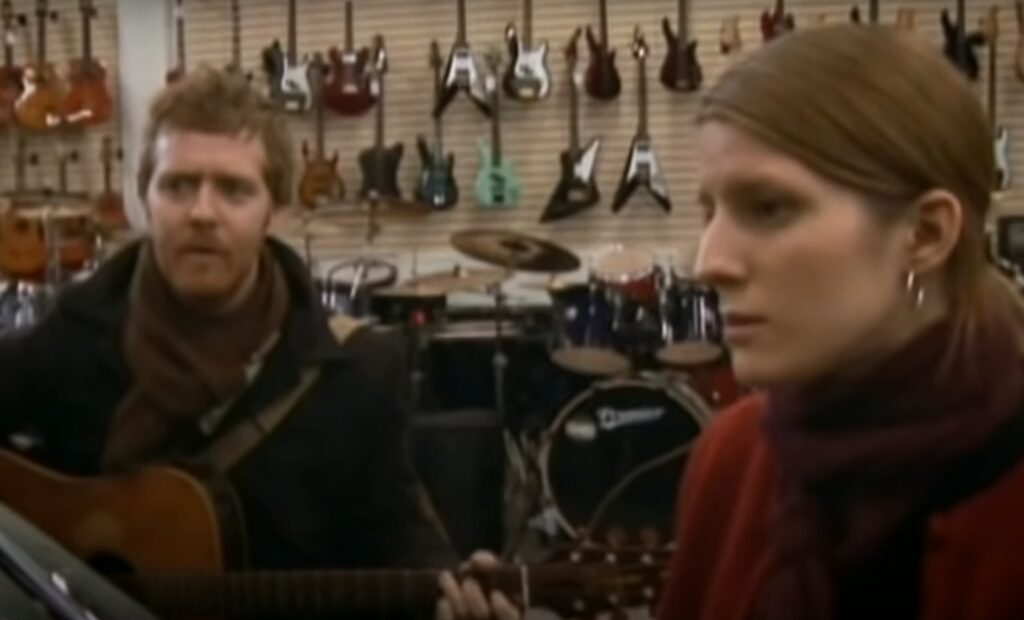 Today, we look at how "Falling Slowly" from Once changed the Oscar for Best Song forever.
Knowledge Waits is a feature where I just share some bit of pop culture history that interests me that doesn't quite fit into the other features.
The whole hook of the film, Once, is that the star, an Irish busker played by Glen Hansard, is legitimately talented but can't seem to break into the music business. In other words, if he is not actually good, the film doesn't work. We see right off the bat that he is a talented singer, singing Van Morrison's "And the Healing Has Begun," but it's not until he plays the song "Falling Slowly" with the Czech emigrant he meets who sells flowers near where he busks (played by Markéta Irglová) that we can see if he IS good or not.
And, well, "Falling Slowly" is a freakin' BRILLIANT song, so the John Carney-directed movie totally works.
The movie was so good that it was nominated for the Academy Award for Best Original Song for "Falling Slowly," and the song was the clear frontrunner for the award.
But there was a bit of a catch. You see, the concept of "Best Original Song" is based on the idea that the song was done FOR the movie. In the case of "Falling Slowly," the song had appeared on both the Frames (Hansard's band) album, The Cost, as well as the debut album of Hansard and Irglová as a duo, The Swell Season. It was even on the soundtrack to the Czech film, Beauty in Trouble, and all of these projects came out before Once was released in early 2007.
Well, some folks in the industry felt that it should not count as an "Original Song" in that case. Normally, if a song debuted before the movie, they were considered ineligible. However, the Academy finally decided, once and for all, that was matters was if the song was written FOR the movie, and that WAS the case here, as "Falling Slowly" was written for Once, it just came out in those other projects first (it also matters, of course, that the period in time is not large. Here, it was a year. If it had been 20 years, then the Academy would have ruled otherwise).
So that's why Best Original Song nominees don't have to debut in their films anymore (and yes, "Falling Slowly," of course, WON the award in 2008), and in fact, sometimes songs are ineligible even if they DO debut in films, if they were not written for the film (like "Ashes" from Deadpool 2).
Drop me a line at brian@popculturereferences.com if you have any other interesting bit about pop culture that you'd like me to discuss!