Spotify Cleverly Tries to Use Heardle to Promote Itself Better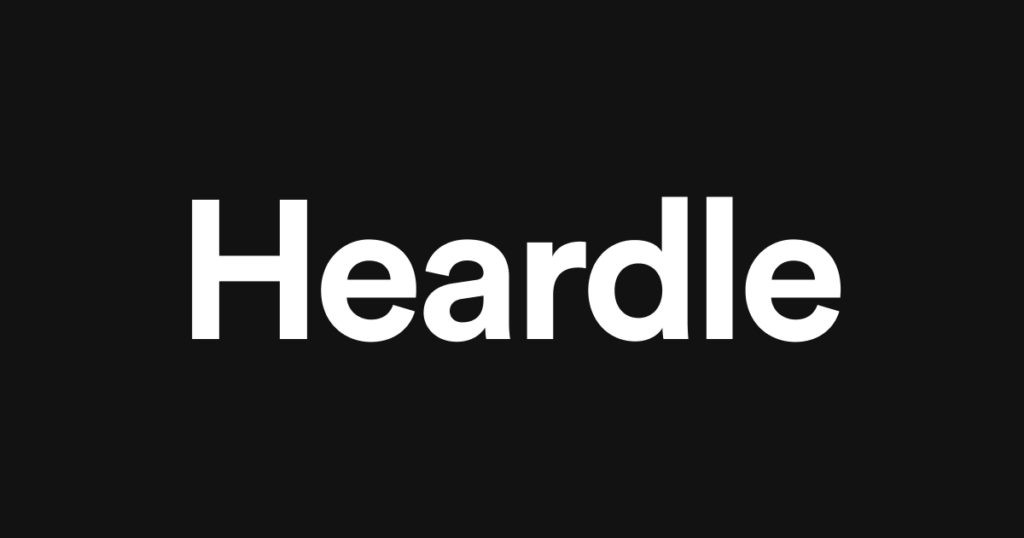 Today, I give Spotify some plaudits for a new promotion they're running on Heardle.
Knowledge Waits is a feature where I just share some bit of pop culture history that interests me that doesn't quite fit into the other features.
SPOILERS FOR THE AUGUST 17, 2022 HEARDLE AHEAD!
S
P
O
I
L
E
R
W
A
R
N
I
N
G
Okay, so today's Heardle was the great Nirvana tune, "Lithium." Normally, when you get a Heardle answer right (or even when you get it wrong) you get a 30-second snippet of the song to sort of appreciate the song in question.
Beginning today, Spotify is changing that little box where you can play the tune to a new box where you can still play to get the 30-second snippet, but now you can click through to Spotify to play the whole song for free so long as you sign up with Spotify.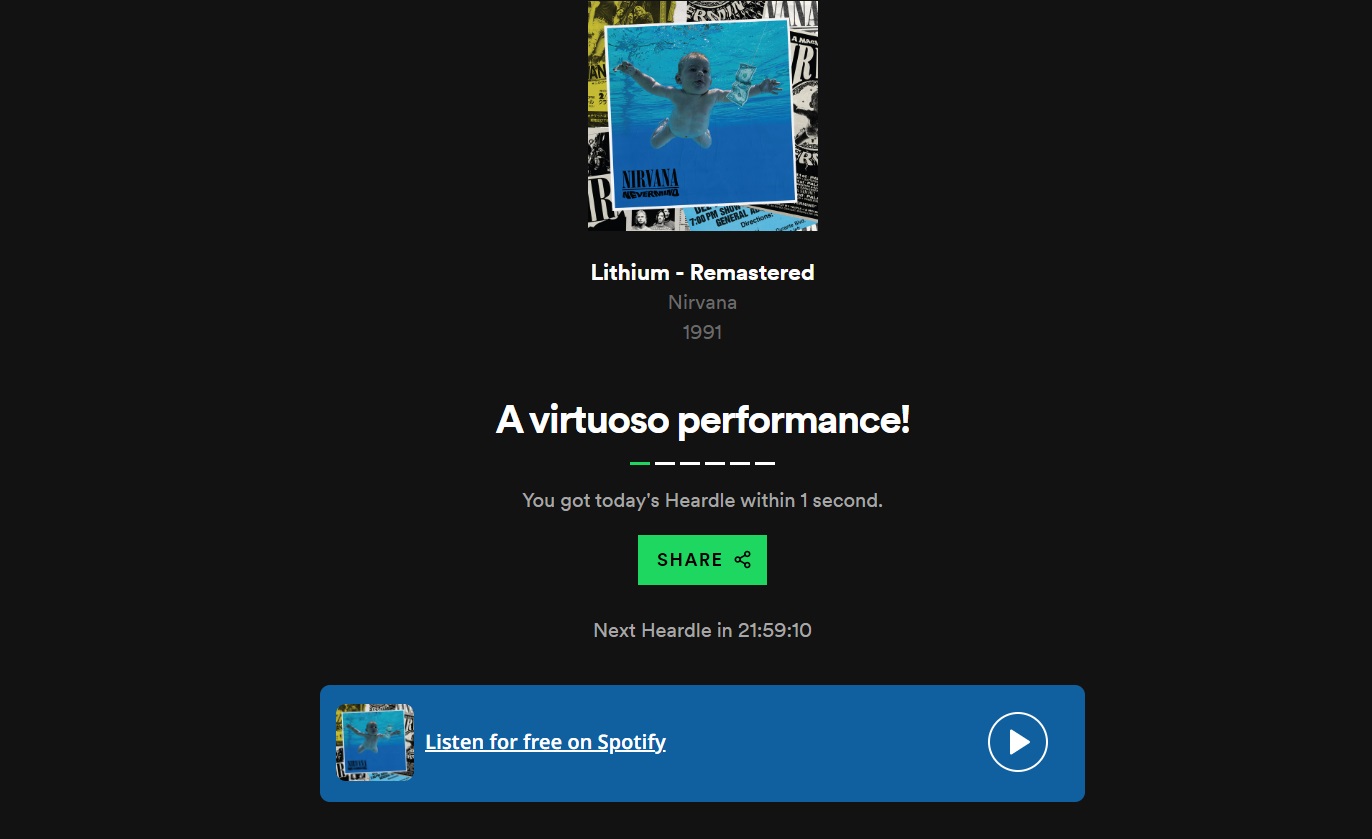 I love stuff like this that doesn't change the utility of the original Heardle game while also allows Spotify to advertise themselves. Very clever.
Drop me a line at brian@popculturereferences.com if you have any other interesting bit about pop culture that you'd like me to discuss!