How One Film Immortalized Brooks Robinson, While Another Film Made a Lasting Impression on Him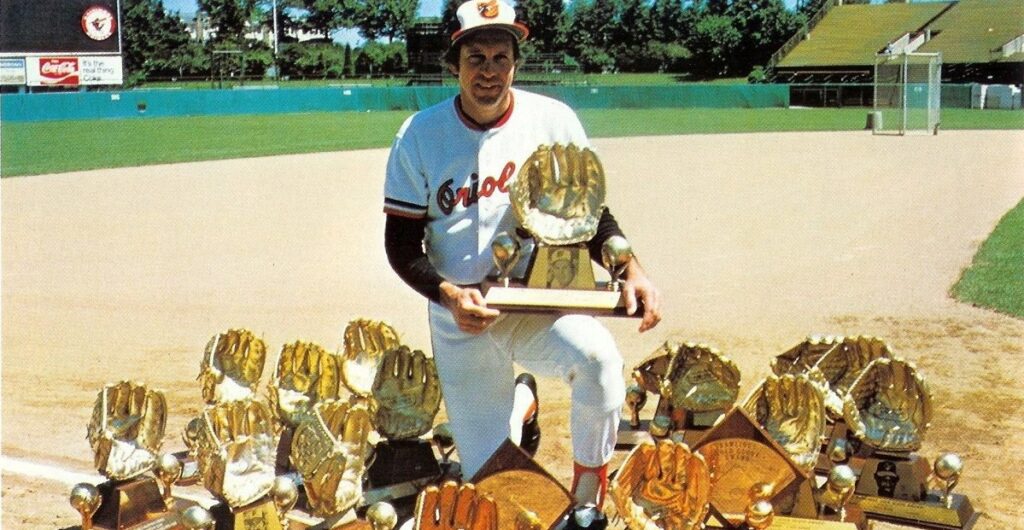 Today, I write about the impact that two films had on Brooks Robinson. One personal to him, and one in terms of immortalizing the baseball great.
Knowledge Waits is a feature where I just share some bit of pop culture history that interests me that doesn't quite fit into the other features.
Baseball Hall of Famer Brooks Robinson has passed away at the age of 86. I thought it was interesting to note that his passing reminds me of how he had a couple of interesting connections to pop culture history.
The first was a personal reaction that Robinson had to the baseball film, Field of Dreams, noting in 2019 in a Corey McLaughlin article, "I don't go to movies much, but I saw it twice. Both times I had a little tear in my eye right down my cheek. The last part of that movie really got to me, and reminded me so much of my dad."
Robinson is referencing the end of the film, where Kevin Costner's Ray Kinsella is reunited with his dead father, John Kinsella, to play catch.
Robinson's father was semi-pro baseball player, and Robinson recalled to McLaughlin, "My dad was my hero. He showed me what baseball is all about—how to act, how to play, give it your best all the time. I think about him all the time. That's what I'm thinking about when I see that field here."
Robinson, of course, was a hero to many other people, including another Baltimore Orioles Hall of Famer, Cal Ripken, who, in 2019, opened up a fancy new baseball field in an underprivileged area of Baltimore and named it after Robinson (the above quotes came from the field's dedication).
However, what I find perhaps even more interesting is how a romantic comedy might do more good to immortalize Robinson's career than any Hall of Fame plaque or baseball field will. You see, one of the major plot points in 1993's Sleepless in Seattle is that Annie Reed (Meg Ryan) believes that Brooks Robinson was the best third baseman ever. Tom Hanks' Sam Baldwin, the titular "Sleepless in Seattle" (the name used to describe him when he is forced to talk to a radio show therapist when his young son called on his behalf due to feeling worried about his father in the wake of his mother's passing), is a baseball fan, and when Annie writes a letter to Sam following hearing him on the radio show, he is struck by that part of her letter. He is dismissive of most of the female attention that he received, but Annie's baseball reference really got him. He and his late wife, Maggie, were Chicago Cubs fans, and part of the reason he moved to Seattle was to get away from the ghost of Maggie, that haunted him everywhere, including at Wrigley Field.
For generations of fans who never got a chance to watch Robinson (he retired in 1977), that celebration of him in Sleepless in Seattle likely carries more weight than much of the writing about his greatness, more important than the 16 Gold Gloves he won during his career, or the 18 All Star appearances or the two World Series rings. It speaks to the power of pop culture, that can make people more famous for their mention in a film than for their actual achievements.
RIP, Brooks Robinson, you deserve all of the types of baseball immortality.
If anyone has any pop culture bit that you'd like me to discuss, drop me a line at brian@poprefs.com