Top Five Suzanne Somers Episodes of Three's Company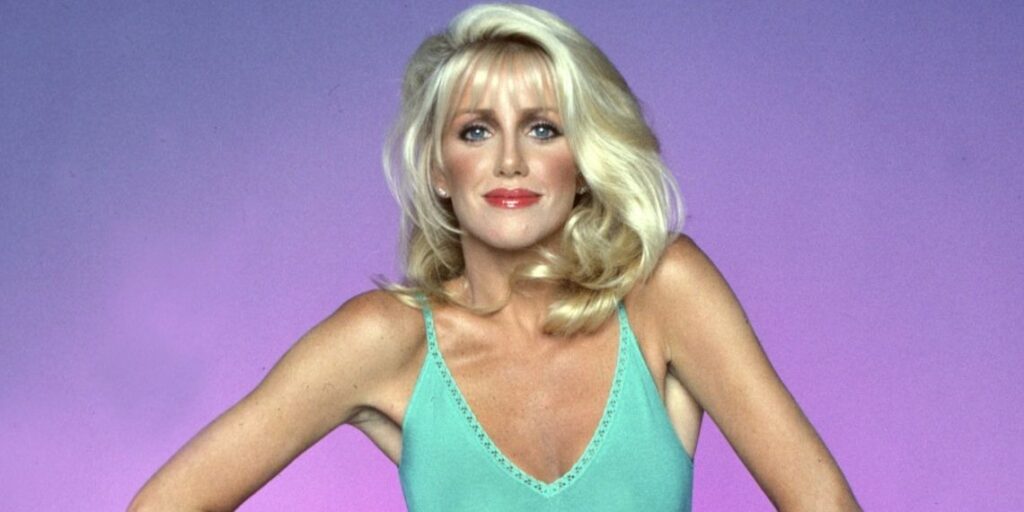 Today, in honor of the passing of Suzanne Somers, I thought I'd spotlight my five favorite episodes of Three's Company in terms of Somers' spotlights.
This is Top Five, where I rank certain pieces of pop culture.
Suzanne Somers has sadly passed away at the age of 76. I thought it would be nice to spotlight the fact that she really did so some fine work on Three's Company before the character of Chrissy Snow was essentially ruined prior to her departure from the series in a pay dispute. The show was obviously more geared around John Ritter's acting talents, so the best episodes are almost always Ritter-driven episodes, but Somers really did have some great episodes, as well.
Here are my picks!
Honorable Mentions
Just throwing some names out there, I think Somers was good in "The Reverend Steps Out" (Season 4, Episode 14), "The Love Diary" (Season 3, Episode 3) and "Chrissy and the Guru" (Season 3, Episode 7)
5. "The Bake-Off" (Season 3, Episode 19)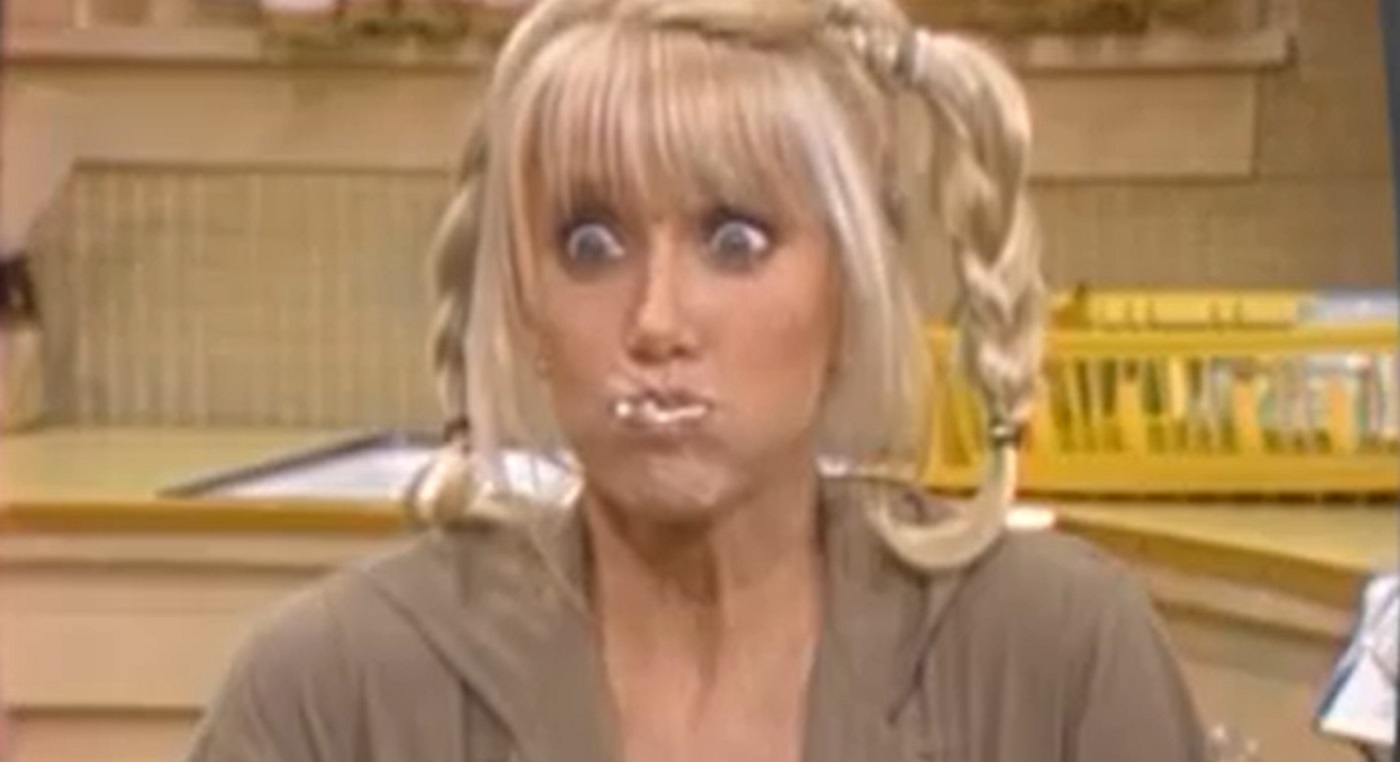 I'm not a huge fan of these sorts of plots, but I mean, come on, it's obvious a very famous episode (And Somers' personal favorite episode ever), and I can't help but feature it here. So, Chrissy accidentally eats Jack's pie that he was planning to enter into a contest, and then she tries to replace it with a pie from a bakery, but the owner of the bakery is a judge for the contest! So they try to get the pie out of the contest, and it all ends up in a pie fight. Chrissy is the only one not hit by a pie, and she decides to hit herself in the face with a pie.
4. "Days of Beer and Weeds" (Season 2, Episode 22)

This is one of those peak era episodes in terms of wacky misunderstandings, but reasonable misunderstandings and not the truly moronic ones of later seasons. Chrissy finds some interesting looking flowers in the apartment building's garden, so she gives them to Mrs. Roper to use in a flower arrangement class she is taking. Said flowers turn out to be marijuana, and hilarity ensues. Somers also has this really good bit in the garden when she thinks she sees a snake, but it is just a garden hose. The show got so hacky in Seasons 4-5 that they literally just re-did the snake joke with Somers in a Season 4 episode.
3. "Alone Together" (Season 2, Episode 6)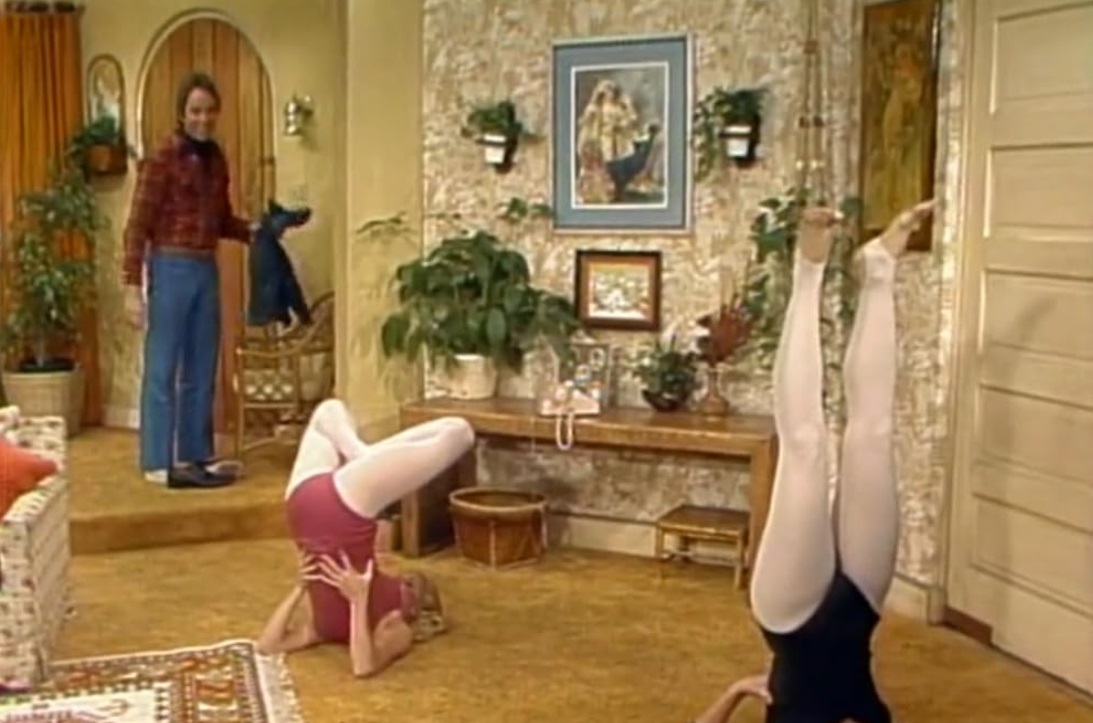 Something that the show dropped before the third season ever was that there was a real chance that Jack and Chrissy might have sex with each other, and this Season 2 episode where they are left alone for the night is a great one on that topic, especially Chrissy being almost offended when Jack DOESN'T make a move.
2. "Chrissy's Night Out" (Season 2, Episode 9)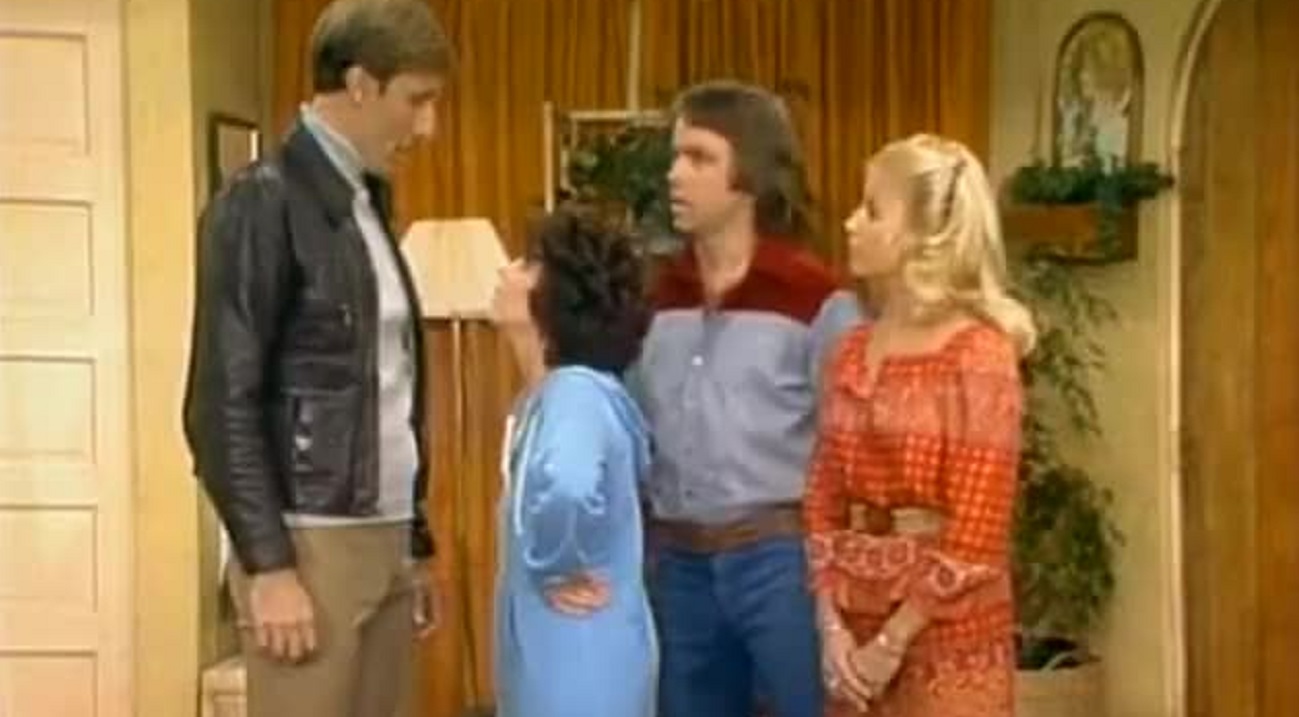 This is just a really well told episode, with James Cromwell excellent as a vice cop who confuses Chrissy for a prostitute. Somers actually gets to do some dramatic acting when she tears into Jack and Janet for being too worried about her, "Stop it! One of the reasons I left home was because no one thought I was old enough to take care of myself. Let me tell you something: *I am old enough!* And I *really* resent the two of you playing mother and father and treating me like a child!"
Chrissy also gets a great speech when, after everything is cleared up, the detective asks her out anyways:
Detective Lannigan: [changing his tune when learning Chrissy lives with Jack and Janet] Look, on second thought, why don't we just forget about the Italian restaurant, have dinner at my place, you know what I mean?
Chrissy Snow: Yeah, I know what you mean. You're really some kinda guy, aren't you?
Detective Lannigan: [shrugs] Yeah.
Chrissy Snow: When we met, you thought I was a certain kind of person because I was in a certain kind of place. And then you thought I was another kind of person because I was in another kind of place. Well, when I met you, I thought you were a creep! But when you didn't arrest my friend, I thought you were a nice guy. But you know what?
Detective Lannigan: What?
Chrissy Snow: [pokes his arm with her finger] The creep just crept back! So why don't you keep on creeping out of here!
1. "Chrissy's Date" (Season 2, Episode 5)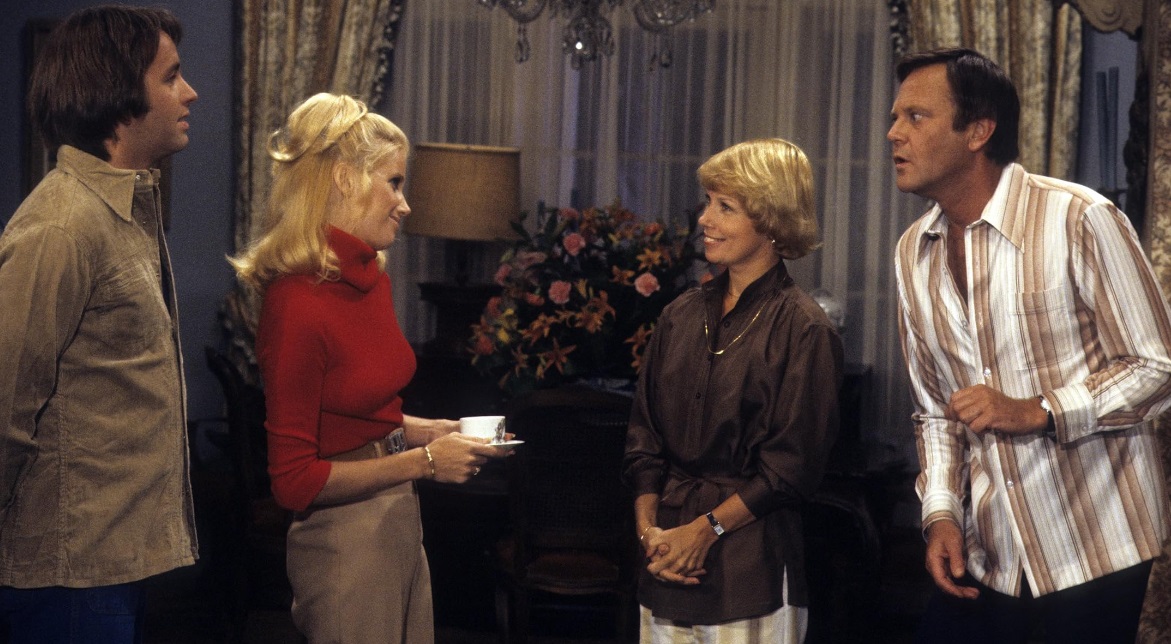 This was a great episode to show off Chrissy's morality, which was an important part of her early episodes.
She also got a really big moment at the end when her lecherous married boyfriend tries to make another move on her….
Lloyd Cross: Time for another drink. You know, Chrissy, I don't think I… I, uh, mentioned it, yeah… I have to go to San Francisco this weekend on a business conference… but my secretary got the flu, see? And, uh, well, I really need somebody there with me to, uh, take notes, and, uh, purely business, of course.
Chrissy Snow: Oh, that's…
Lloyd Cross: Separate rooms, of course.
Chrissy Snow: I'd be frightened to sleep all by myself.
Lloyd Cross: I wouldn't think of-
[realizes:]
Lloyd Cross: I beg your pardon?
Chrissy Snow: Well, couldn't we have rooms next to each other's with a… connecting door?
Lloyd Cross: Well,
[chuckles]
Lloyd Cross: by coincidence, our rooms are…
[chuckles]
Chrissy Snow: Marvelous!
Lloyd Cross: Yeah!
[chuckles]
Lloyd Cross: Well, here's to our wonderful weekend together.
Chrissy Snow: Oh, there's one little thing that might spoil it for us.
Lloyd Cross: What's that, darling?
Chrissy Snow: You're married, darling.
[clinks his glass with hers, smashing it, spilling yet another drink onto him]
Okay, those are my picks. How about you folks?
RIP, Suzanne Somers.
Feel free to write to me at brian@poprefs with suggestions for future top fives!