Namor's MCU Debut Cleverly Homaged His Comic Book Debut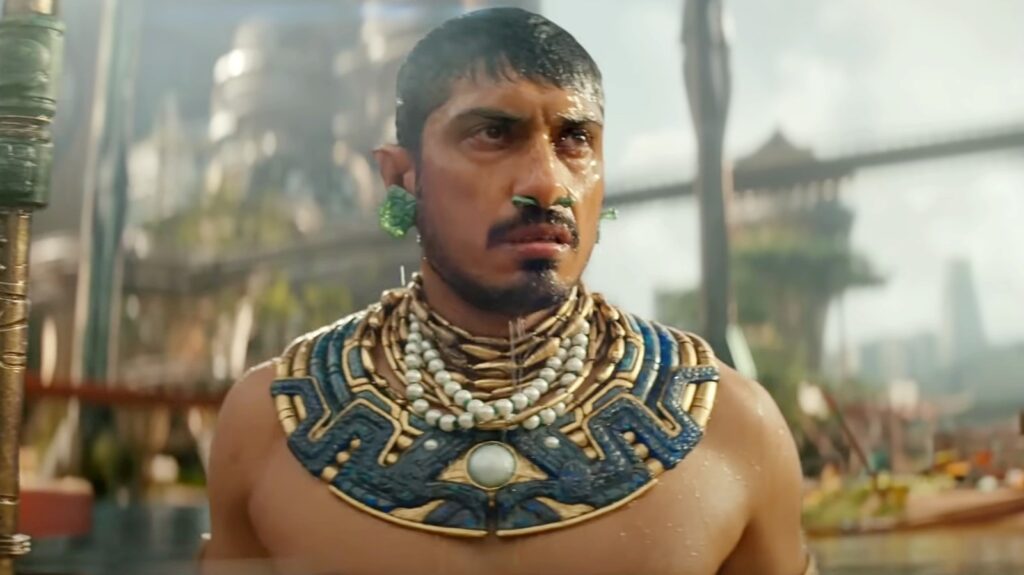 Today, I discuss how Namor's MCU debut cleverly homaged his comic book debut (obviously, this will involve spoilers about Black Panther: Wakanda Forever, in theaters now).
In Meta-Messages, I explore the context behind (using reader danjack's term) "meta-messages." A meta-message is where a creator comments on/references the work of another creator (or sometimes even themselves) in their work. Each time around, I'll give you the context behind one such "meta-message."
In Black Panther: Wakanda Forever, we first meet Namor and his people when they attack a drilling rig that is searching for Vibranium in the ocean using a special detection device. In order to determine that it was really vibranium, two agents travel to the ocean floor in special deep sea diving suits. They, of course, are then killed by either Namor or his people.
This, naturally, instantly made me think about how that was how Namor was introduced in Marvel Comics #1 by Bill Everett…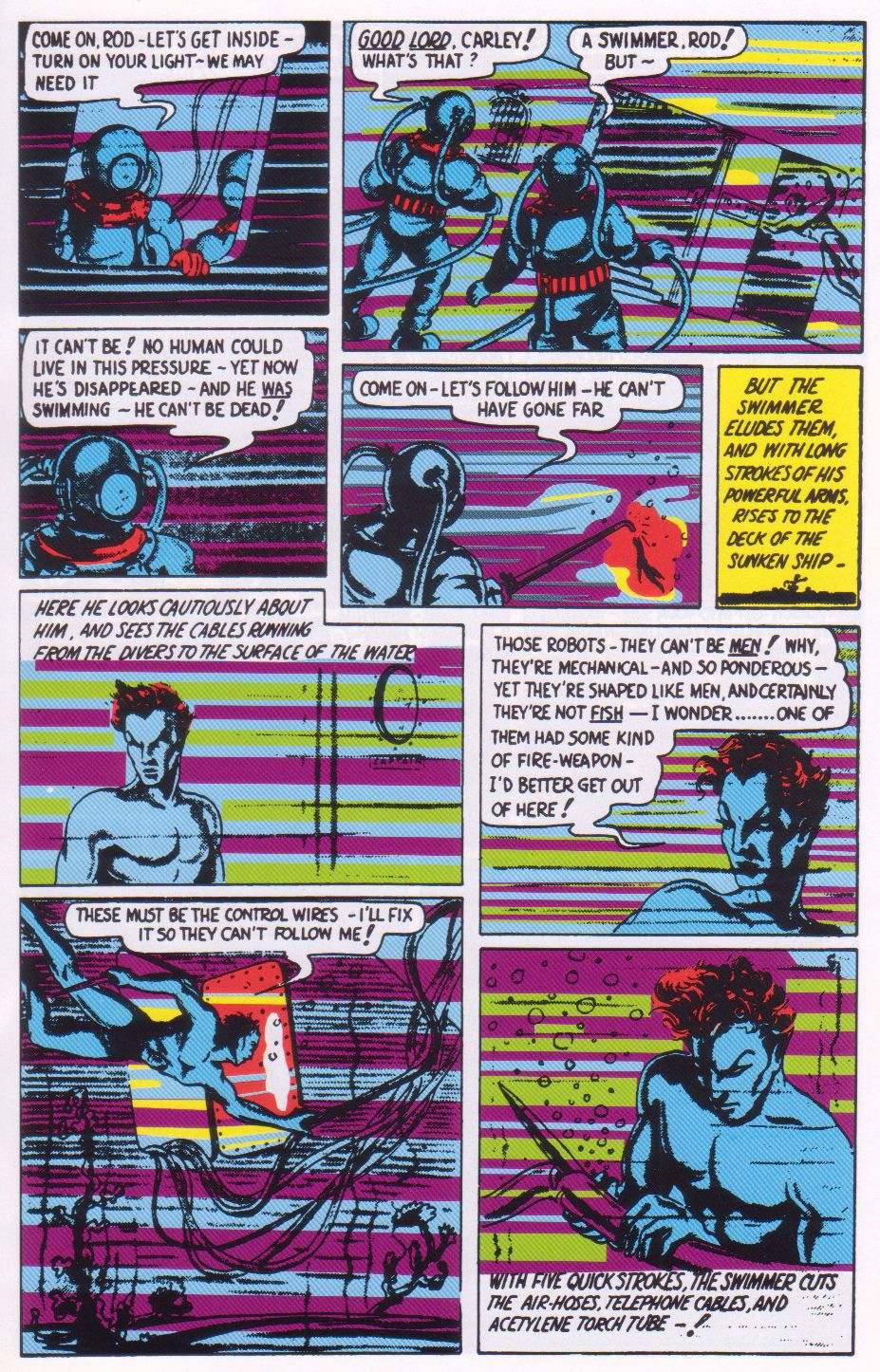 Namor was flat out vicious in his debut…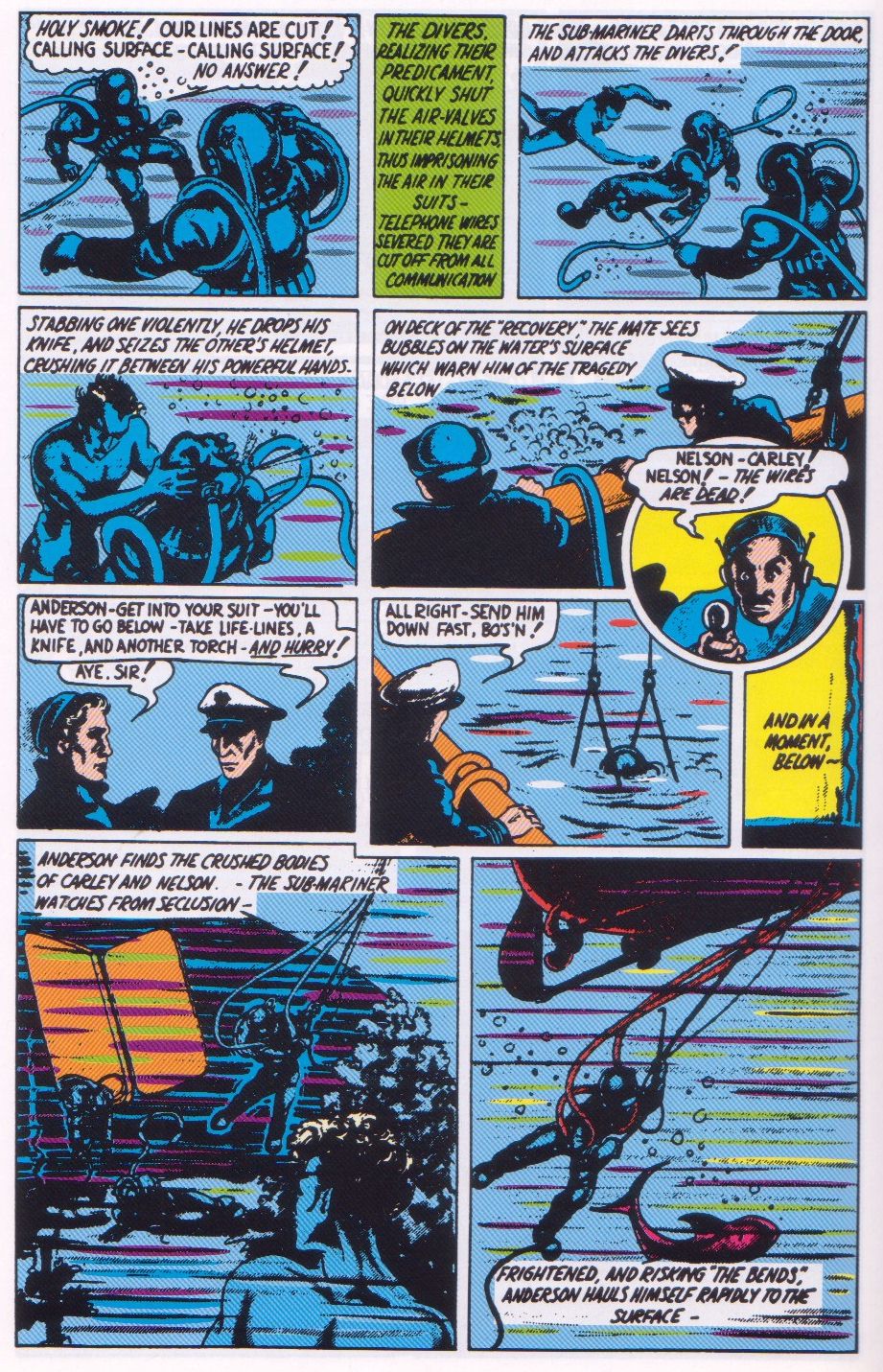 In the comics, he then wiped out the rest of the ship that the divers were on, and in the film, he also wipes out the entire drilling rig.
Namor was changed a lot in the film, so it was nice to see that the introduction of the character was handled almost precisely the same in the film as in the comic books, over 80 years ago.
If anyone has a suggestion for a good Meta-Messages, drop me a line at brian@popculturereferences.com!