Five Great Tyra Ferrell Guest Appearances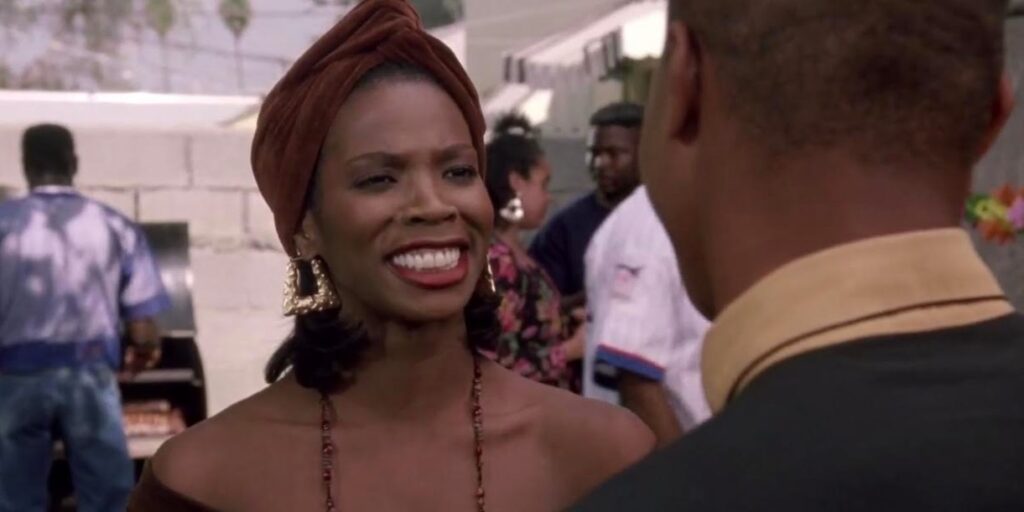 Today, we look at five great guest appearances by Tyra Ferrell.
This is "Following a Star," a new feature where I spotlight five great guest spots by an actor who frequently did/does guest spots on TV series in their careers. It doesn't mean that they've NEVER been regulars on shows, but obviously I'm not looking to spotlight people who are best known for their regular TV roles (like no Jason Alexander or Florence Henderson, for instance).
Since this is Black History Month, I'll specifically spotlight Black character actors this month.
Few actors had as quite of a hot streak in terms of supporting film roles as Tyra Ferrell had in the early 1990s. In a three-year span, she had prominent roles in Boyz n the Hood (as matriarch Brenda Baker), Jungle Fever (as the love interest of John Turturro's character at the end of the film), White Men Can't Jump (as Wesley Snipes' character's wife) and Poetic Justice (as Janet Jackson's boss at the hair salon). However, leading up to her film career, Ferrell had already begun to make a name for herself on TV roles, and she has continued doing strong work on the small screen in the decades since (she is also a notable activist for human rights and social reform).
Hill Street Blues (Jonelle Robinson)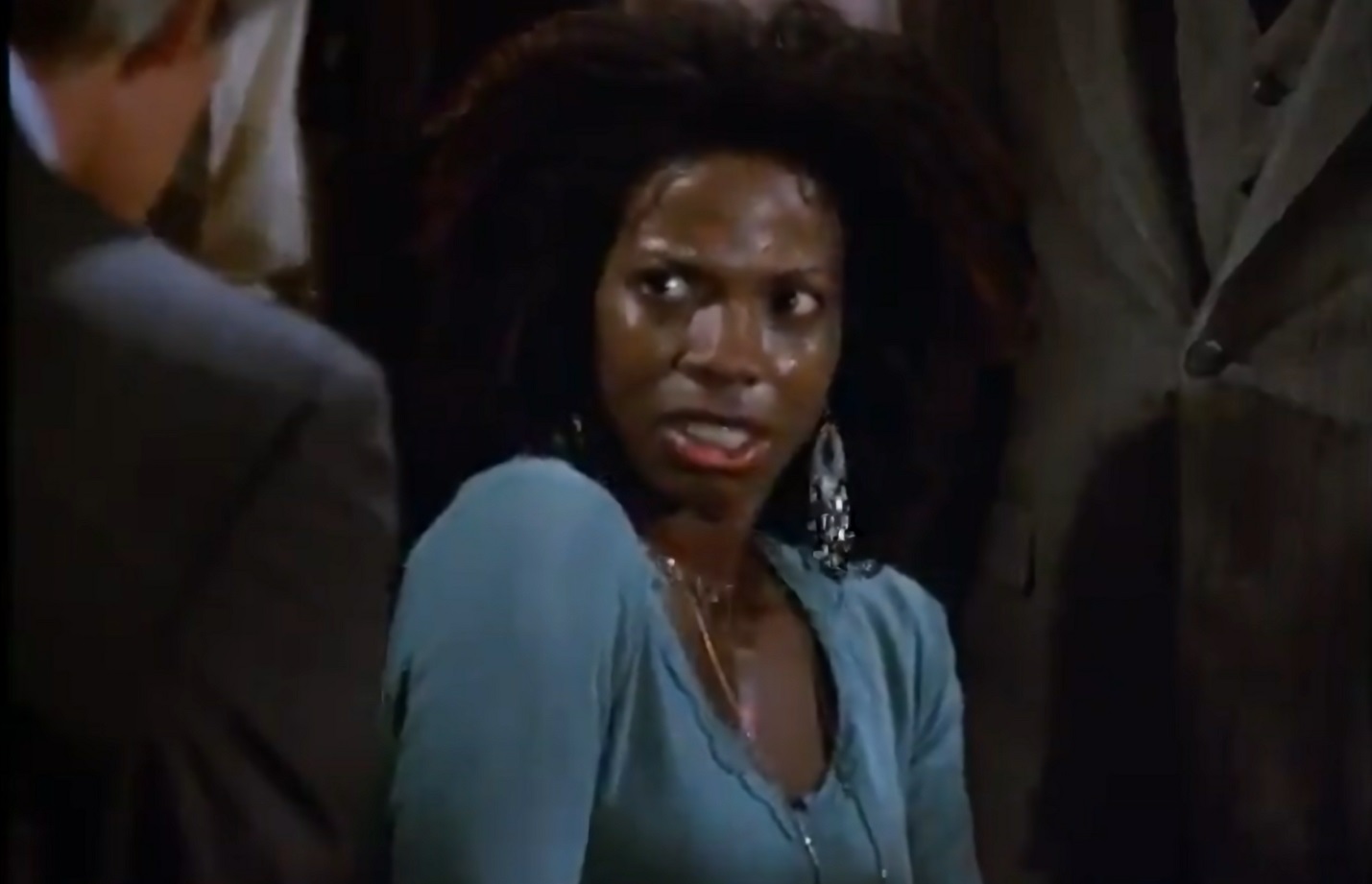 Now, look, I get it, in general, you look at the early days of a Black woman in TV and she probably was forced to play a hooker in a cop show, and generally speaking, I don't spotlight episodes like that, but I think that Ferrell's performance in Hill Street Blues Season 6's "Somewhere Over the Rambo" stood out from the cliche (as most Hill Street Blues episodes were wont to do). In the episode, Ferrell plays a drug-addicted prostitute who is the only witness to a police officer's killing of a young Black man who he claims was robbing him. The problem, of course, is that in having her testify to the truth of him killing the man in self defense, he knows that she will testify that they were both doing drugs together and paying her for sex, so it's not a good look for the cop either way, and he ends up taking his own life later in the episode. Robinson is a drug addict who is placed in a seemingly impossible position, and Ferrell plays her anguish well.
Quantum Leap (Delilah "Lila" Berry)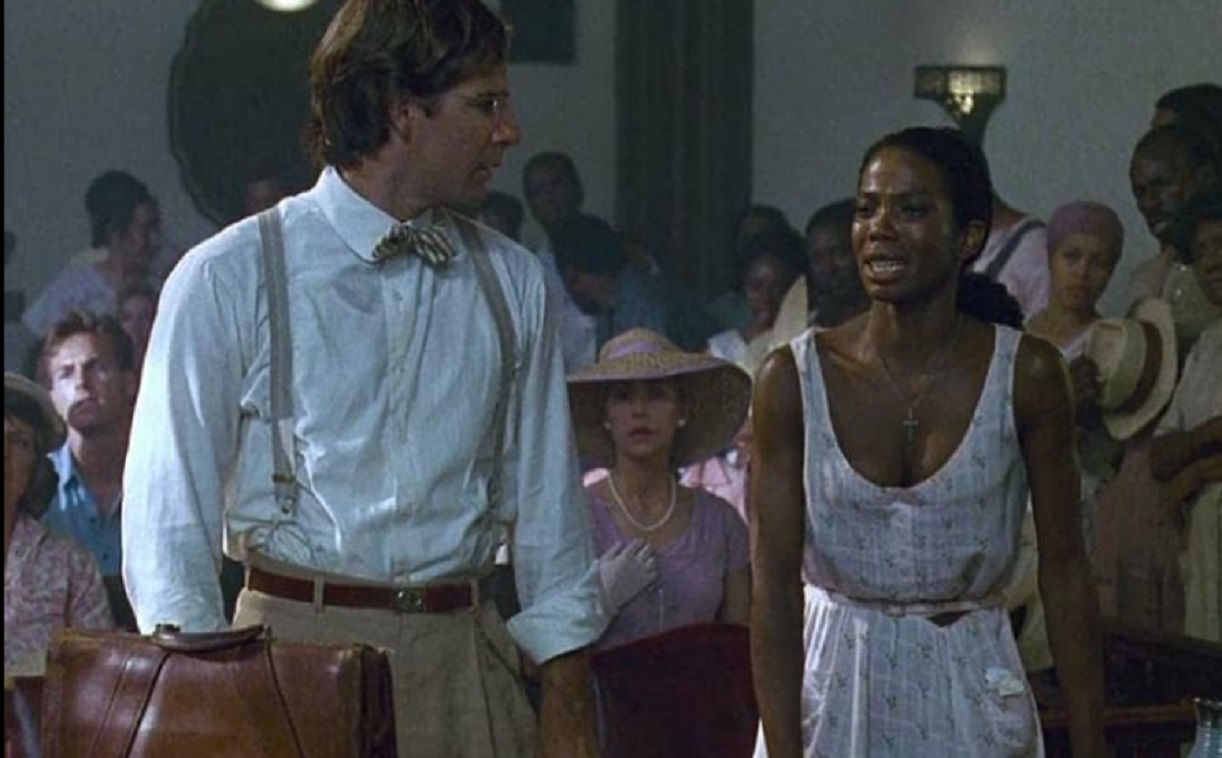 On Quantum Leap Season 2's "So Help Me God – July 29, 1957," Ferrell gives a masterful performance as a Black woman in Louisiana who was prepared to go to prison for 20 years for a crime that she did not commit. Sam Beckett (Scott Bakula) has leaped into the place of her lawyer and he refuses to accept her guilty plea, and he then has to fight against a seemingly rock solid case and, you know, lots of racism, to defend Lila. Ferrell's quiet courage as Lila is astounding. Lila has an actually legitimately reasonable (well, reasonable enough) reason for keeping quiet, and when Sam figures it out, despite it saving Lila's life, it is still rough seeing it happen, and you can see why Lila was willing to risk so much to see the truth stay hidden.
ER (Dr. Sarah Langworthy)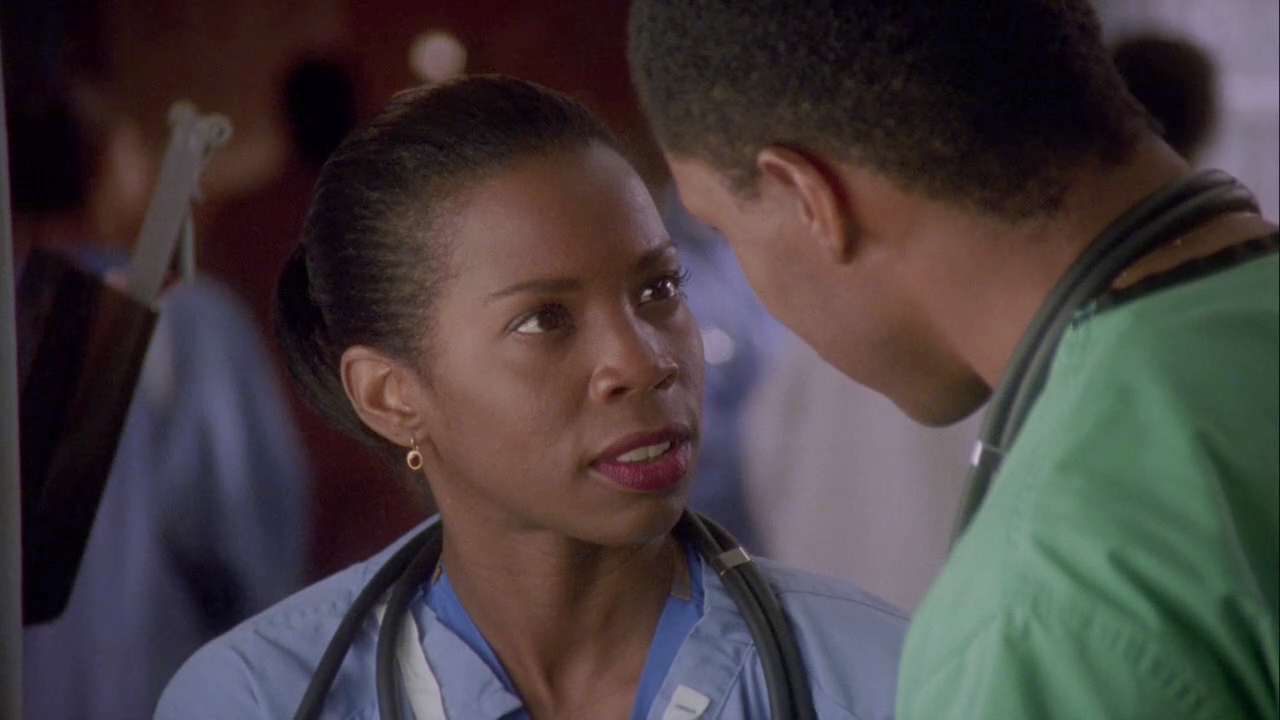 Ferrell has a prominent recurring guest role on the first season of ER as Dr. Sarah Langworthy, a rival to Dr. Peter Benton (Eriq La Salle) in the field of surgery. What I like about her character is that she isn't some angel, she's just as cutthroat as Benton. The show really didn't get a chance to develop her all that much, with her disappearing after she beat Benton for a prestigious fellowship, but it was interesting to see Benton challenged by her throughout her time on the show. It really makes you wonder what could have been had she actually returned from her fellowship.
Early Edition (Dr. Marks)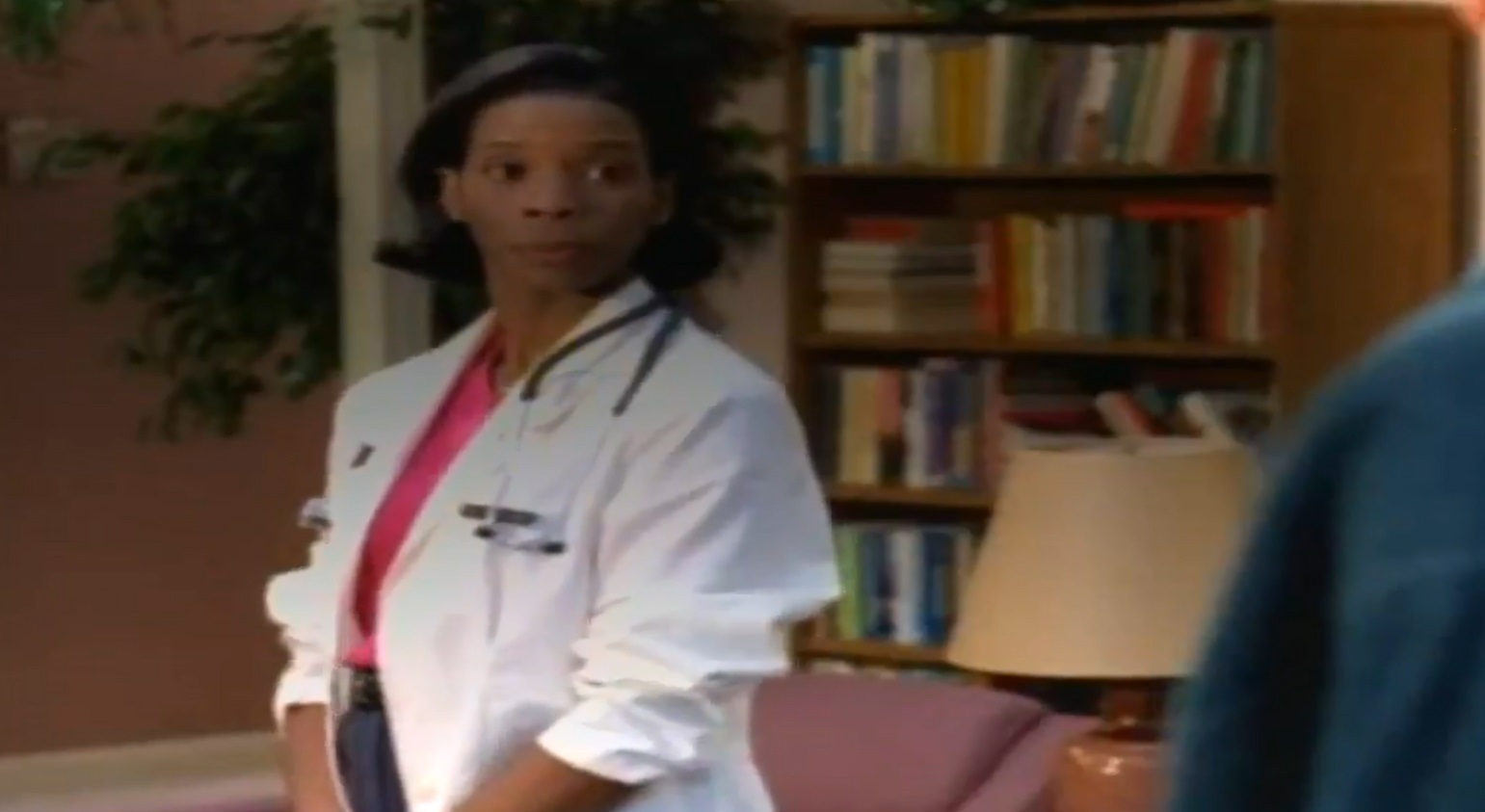 A few years later, Ferrell played a doctor again on an episode of Early Edition Season 1 called "Faith," where Gary (Kyle Chandler) keeps ending up back at the hospital where a little girl is awaiting a heart transplant. Ferrell plays her doctor. Gary saves the girl's life when he reads in the newspaper (the hook of the show is that Gary gets tomorrow's newspaper today, so he tries to avert disasters as best he can) that the girl rejected her heart transplant to a medical error in a lab (the heart was not actually a match). Imagine trying to explain that to a doctor? The big dramatic point of the episode is when Gary learns that a young man he was trying to help is going to be shot, at which point his heart will be used to save the girl. Can he truly save the kid, knowing it likely will doom the girl? He chooses to have faith, and do so, and the kid's jerky partner in crime (who almost killed Gary earlier in the episode) dies in an accident and HIS heart goes to the girl, and so both people that Gary was trying to help live.
The Shield (Karen Mitchell)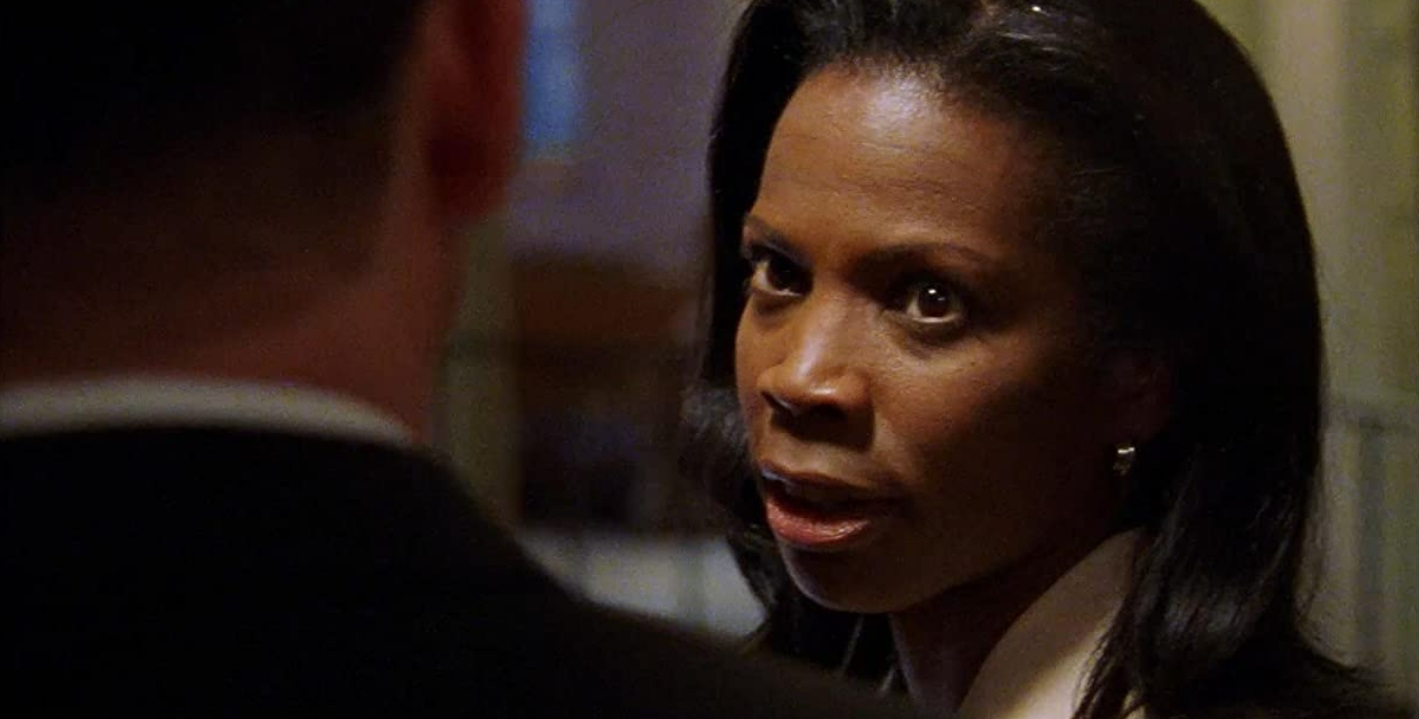 In The Shield Season 1's "Two Days of Blood," Ferrell plays a politician who is investigating the delayed response by the police to two Black women who died due to that delayed police response. She was working with Police Captain David Aceveda to get to the bottom of things when, while visiting the apartments where the dead women lived (and a large group of protesters gathered around), some shots fired caused a riot, and Aceveda and Mitchell had to hide out together until the police could escort them out later. It was a tense episode and Ferrell did a fine job as Mitchell (the character continued in the show off screen, but this was Ferrell's only appearance on the show).
If you folks have any other actors you'd like to suggest for this feature, drop me a line at brian@poprefs.com! I have my 28 for this month, but A. feel free to suggest people for the future and B. maybe you'll suggest someone for this month that I like better than the 4 remaining actors I've already chosen.