Judith Light's Answer as to 'Who Was the Boss?'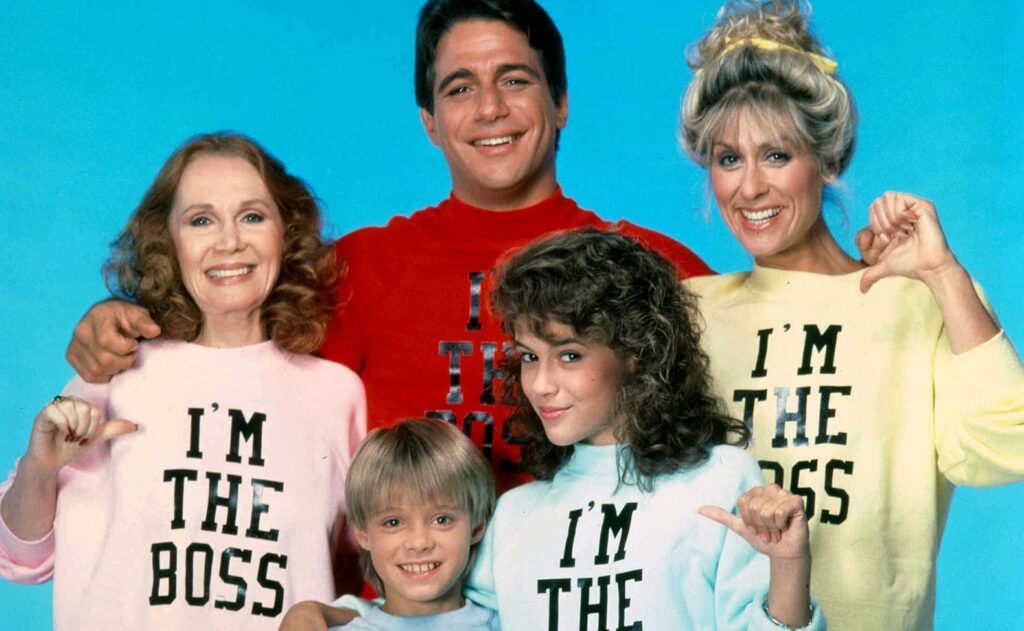 Today, I share Judith Light's answer as to who was the boss on Who's the Boss?
Knowledge Waits is a feature where I just share some bit of pop culture history that interests me that doesn't quite fit into the other features.
Who's the Boss? was a long-running sitcom that aired on ABC from 1985-1993. It starred Judith Light and Tony Danza as Angela Bower and Tony Micelli. Tony was a retired baseball player who wanted a better life for his daughter, Samantha (Alyssa Milano), so he moved to Fairfield, CT to become the live-in housekeeper for high-powered advertising executive, Angela, who was a single mother to little Jonathan (Danny Pintauro). Her mother, Mona (Katherine Helmond), lived nearby, as well.
The title of the show was obviously a play on the sexist idea that obviously the man is the boss, but here, the man is the HOUSEKEEPR and his boss is a WOMAN! Whaaaa….!?! As I've written about before, the success of Mr. Mom led to a cottage industry of "The MAN is the housekeeper/nanny/stay-at-home parent?" shows. Originally, the title was going to be You're the Boss!
In any event, in an interview with the Television Academy (that I'll probably revisit for another bit), Judith Light mentioned the show and then noted that, naturally, people are always asking her "Who WAS the boss?" and here is her default answer:
That was the beauty of the show. You never knew from week to week. There was always a chance that it was…it could have been little Jonathan! But somebody was always the person who was being put forward as the person who knew something, had an answer, was there to be there for somebody else.
It's obviously a bit of a cop out, and yet, at the same token, as noted by the promotional photo for the show…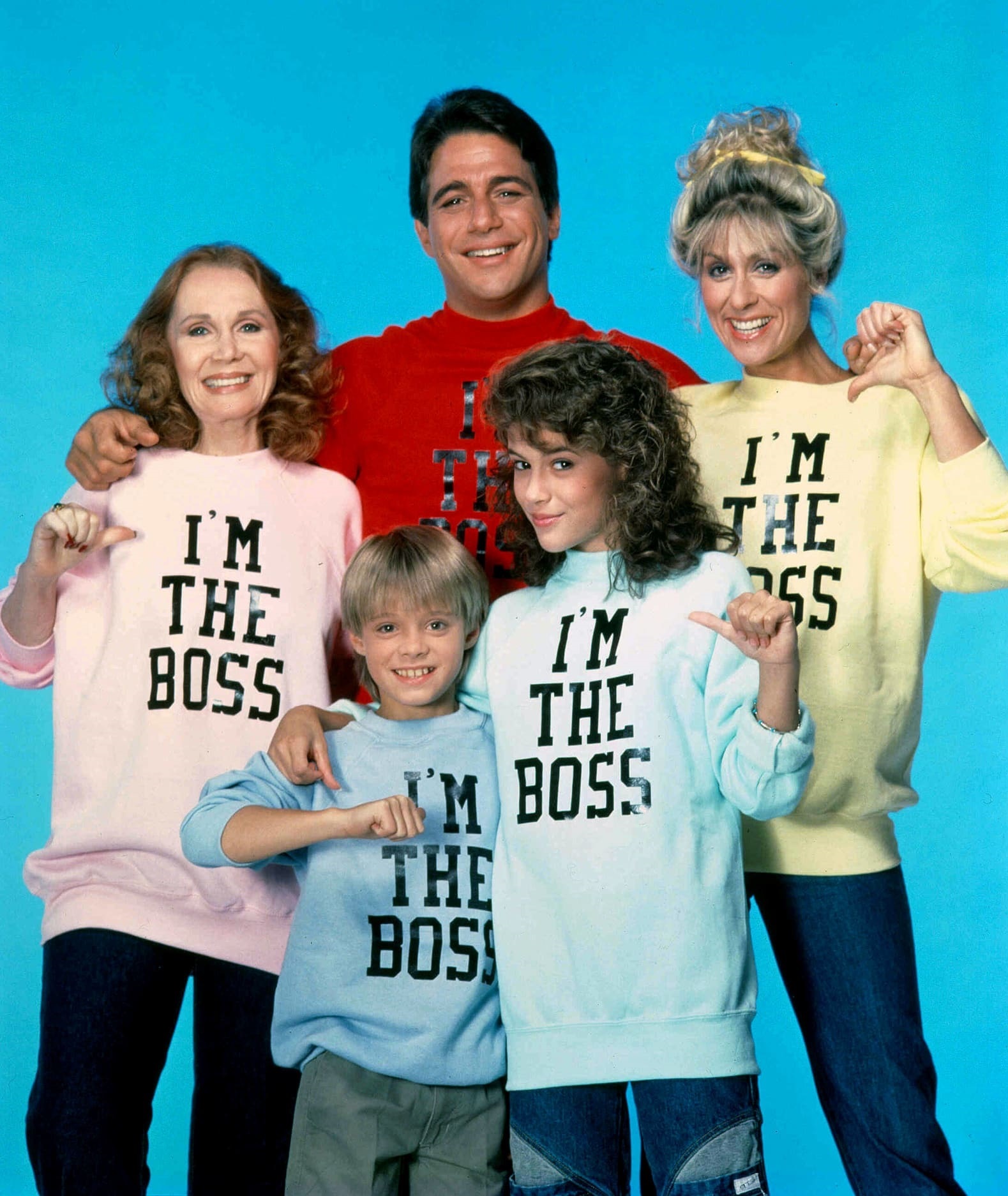 You really could argue that that IS the concept, that all five cast members are sort of "the boss" at any given moment. I'll allow it, Ms. Light! Even if I would disagree (and yes, obviously, Community discussed this topic, as well, but I'm not interested in answering the question so much as hearing what Judith Light specifically has to say).
If anyone has any pop culture bit that you'd like me to discuss, drop me a line at brian@popculturereferences.com.