How Happy Days Drove the Catchphrase Concept Into the Ground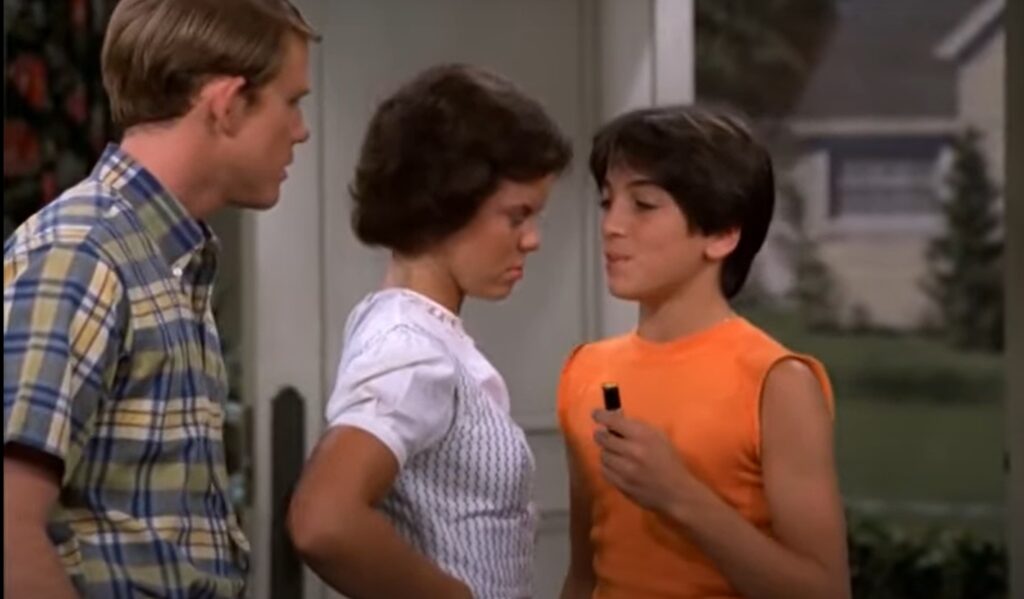 Today, I explain how Happy Days took a reliable sitcom concept and then just went way overboard with it.
Knowledge Waits is a feature where I just share some bit of pop culture history that interests me that doesn't quite fit into the other features.
I truly don't think that there's anything inherently wrong with catchphrases. Don't get me wrong, obviously it is not good when you let a character's catchphrase sort of take control of their personality in your show, but in general, if you come up with a catchy phrase that is associated with your character, I think it makes sense to use it and I don't begrudge its usage. For instance, Jean-Luc Picard's "Engage" or Spock's "Live Long and Prosper," these are all fine catchphrases.
However, the problem with catchphrases is that once you have some success with them, it is hard to break yourself free from that success. A show that just took the concept and drove it into the ground was Happy Days, a sitcom about teenagers in the 1950s/early 1960s with a breakout character being Henry Winkler's street tough, Arthur "Fonzie" Fonzarelli. Fonzie would famously say, "Ayyyy," but that's not really a catchphrase, so the creator of the series, Garry Marshall, asked his writers to come up with a catchphrase for Fonzie, and it was writer Bob Brunner who came up with "Sit on it!"
The term quickly became a popular one on the show (although it just as quickly moved past Fonzie using it), and the whole point of catchphrases is that they become so famous that people use them in real life and, of course, that makes people more willing to watch your show, as the show is so closely linked to their lives.
The actors on the show quickly realized that catchphrases were a good path to getting more lines, and soon, Donny Most improvised the line, "I still got it!" for his character, Ralph Malph (based on something regular Happy Days director Jerry Paris would often say), and sure enough, that became Ralph's catchphrase.
The writers would literally be submitting a series of catchphrase ideas to Marshall in the hopes of them being used. The problem, though, is when you try to force them in, whether they work or not, such as Chachi (Scott Baio)'s absurd "Wa wa wa"…
It never worked, and yet they kept trying over and over. Hilariously, once Chachi became an actual featured character on the show, rather than a recurring one, he stopped using the term (because, again, it was moronic. The same was true for "Sit on it." The cast didn't love it, and it wasn't used in the final four seasons of the show).
But that's the thing, you can certainly TRY to come up with a catchphrase, but you really should try to see what comes naturally, and not try to force it like with stuff like "Wa wa wa." You then get to the point where a sitcom becomes more about trying to service your character's catchphrases than the actual plot or character work of the show. You get characters just bantering back and forth with their trademark bits, and it all devolves into silly nonsense. "Okay, you do your bit. Now I'll do my bit. Okay, and you do your secondary catchphrase!" (yes, there were plenty of SECONDARY catchphrases on Happy Days). And because the actors knew that popular catchphrases meant that they would get more lines, they all wanted them, and so the writers kept having to think of new ones. It was a death spiral to idiocy.
It reminds me of the piece I did about Jimmy Walker insisting that he would only say "Dyn-o-mite" once an episode. It's sad that he had to fight for that, but it speaks to how much TV writers are willing to cut corners and just do hacky nonsense because it gets a reaction from the audience. Serve your story, people, not the catchphrases!