The True Origins of 'If You Were a Tree, What Kind of Tree Would You Be?'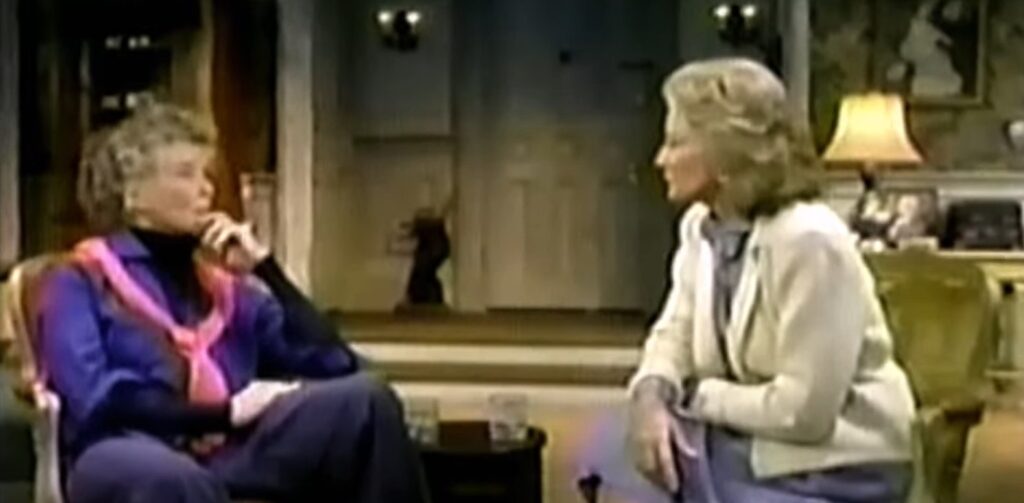 Today, we show the actual origins of what has become one of the most parodied interview questions of all-time.
This is Foggy Ruins of Time, a feature where I give you the cultural context behind once-topical references that have faded into the "foggy ruins of time." To wit, twenty years from now, a college senior watching episodes of Seinfeld will likely miss a lot of the then-topical pop culture humor (like the very specific references in "The Understudy" to the Nancy Kerrigan/Tonya Harding scandal).
While Barbara Walters broke into the TV industry as a hard-hitting news interviewer, once she was famous, she then moved into the field of celebrity interviews, as well. This is a pretty standard thing in the history of TV news. For instance, even the great Edward R. Murrow, considered by many to be one of the best serious TV news journalists of all-time, famously had to do celebrity interviews back in the 1950s to help support his hard-hitting news (as a sort of "One for you, one for me" deal with the network. One hard-hitting news episode for every celebrity puff piece episode, or whatever the equation was, maybe it was 2-1 or 3-1 or whatever).
Celebrity interviews, while extremely popular, also occasionally get the reputation of being kind of pointless, the opposite of the hard-hitting interviews that people associate with news shows. One of the most famous example of the sort of nonsense question is the infamous "If you were a tree, what kind of tree would you be?" It was long associated with Barbara Walters, because technically it DID come from one of her celebrity interviews. However, the context of the original question was VERY different than how it has been used in the decades since as an example of a stupid question interviewers ask celebrities.
The question came up in Walters' famous 1981 interview with Katharine Hepburn upon the promotion of the then-upcoming movie, On Golden Pond, a film Hepburn would win her fourth and final Academy Award for Best Actress. Hepburn got to talking about how she saw herself at this point in her life, and noted, "I'm a very strong… I've become a sort of, you know, thing." Walters responded, "What?" Hepburn continued, "I don't know what. A tree or something." That's the point where Walters asks, "What kind of a tree are you? If you think you're a tree now." Hepburn replied, "I hope I'm not an elm with Dutch elm disease, because then I'm withering. Everybody would like to be an oak tree. That's very strong, very pretty."
So you see? The context is key. Yes, she DID ask the question, but only because her subject brought the topic up. It made perfect sense in context, and was not a stupid question.
In the years since, though, stripped of context, it has become an example of a stupid celebrity question. Now you know the truth!
RIP, Ms. Walters.
Okay, folks, if you have suggestions for a future Foggy Ruins of Time, feel free to drop me a line at brian@popculturereferences.com!