The Major Problem With Magnum, p.i.'s Most Iconic Moment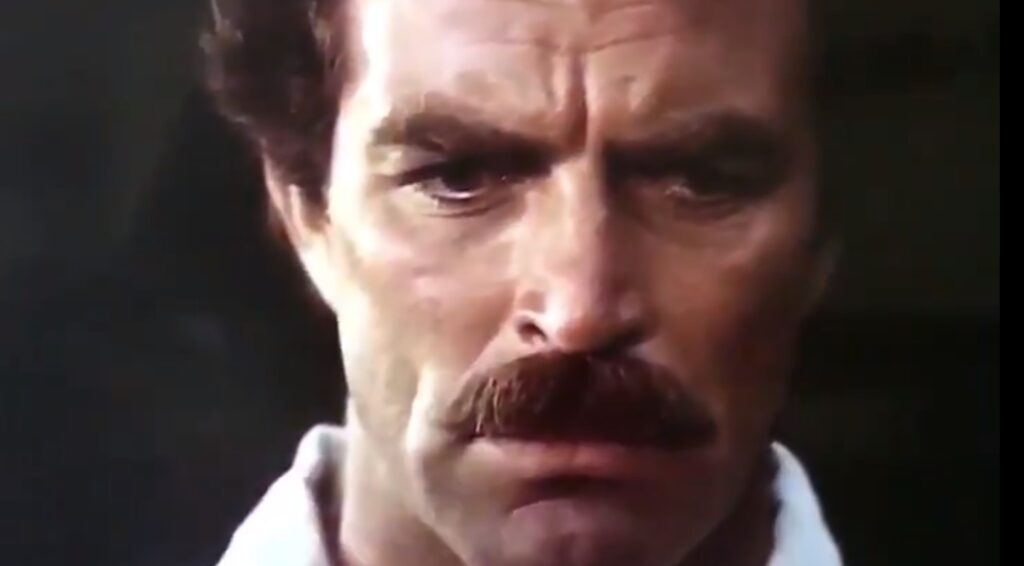 Today, I explain why the ending of Magnum, p.i.'s iconic "Did You See the Sunrise?" has a major flaw in it.
This is Disgrace Distract and Bother Me, a feature where I just point out minor things that annoy me in pop culture. Basically, think of it like the lowest level of criticism, then Remember to Forget is the middle, where it's like, "Okay, this is bad, but not, like, offensively bad" and finally, Things That Turned Out Bad is for, "This is seriously messed up."
Recently, I discussed the iconic ending of the third season premiere of Magnum, p.i., "Did You See the Sunrise?" To quickly recap, though, through flashbacks, we discover that Magnum (Tom Selleck) and T.C. (Roger Mosley) had been in a P.O.W. camp in Vietnam for months where a KGB agent named Ivan (Bo Svenson) tortured them. One of their fellow prisoners, Sebastian Nuzo (James Whitmore Jr.) showed up in Hawaii, revealing that he had recently seen Ivan, and that he had tracked him to Hawaii! Magnum and T.C. investigate Ivan's presence on the island, while not taking it too seriously, but their investigation is getting too close to a visit to an investigation by the Navy about a possible threat to the Japanese Prime Minister, who is visiting Hawaii, so Magnum's old Navy boss, Colonel Buck Greene (Lance Legault), tries to keep Magnum out of the way by sending one of his old friends from Naval Intelligence, Mac (Jeff MacKay) to keep Magnum occupied. Mac tries to distract Magnum by having a night out on the town. He mostly achieves this, even as Magnum is distracted by thoughts of Ivan. At one point, Mac gets into Magnum's car, and tells him that they can drive out and watch the sun rise. The car then explodes, and Mac dies in an explosion that was meant for Magnum.
Now Magnum knows that there really IS something up, and he blames Greene and the Navy for not filling him in on what's going on, but meanwhile, the Navy doesn't trust him, either, as they figure he must know something that they don't about why Ivan is here. In the end, it turns out that T.C. had been turned into a sleeper agent by Ivan back in Vietnam, and now Ivan is making T.C. assassinate the Japanese Prime Minister. Magnum ends up stopping Ivan's plot, but since no one could directly tie Ivan to the brainwashing, Ivan wasn't arrested, but he DID at least get forced out of the country. So he was driving to the airport to leave Hawaii, but Magnum couldn't live with him getting away, so he stops Ivan's car and holds him at gunpoint. He walks him into the woods, and they talk…
Magnum: It was all planned, back at Duc Hue?
Ivan: Not specifics, not even target. Just trigger.
Magnum: How many others are out there like T.C.?
Ivan: You are still a schoolboy, Thomas, using schoolboy tricks.
Magnum: [shakes his head] No tricks. Who's next on your hit list, Begin? Thatcher? Reagan?
Ivan: I have a plane to catch. If you are going to shoot me, do it now.
[Magnum doesn't do anything]
Ivan: You won't. You can't. I know you, Thomas. I had you for three months at Duc Hue. I know you better than your mother. Your sense of… honor and fair play. Oh, you could shoot me – if I was armed and coming after you. But like this – Thomas… never. Goodbye, Thomas. Do svidaniya.
[Ivan tosses his cigarette and starts walking away]
Magnum: Ivan?
Ivan: [stops] Yes?
Magnum: Did you see the sun rise this morning?
Ivan: [puzzled] Yes. Why?
Okay, again, I shared it earlier because it's such a great moment, and yet….for such a dramatic moment, the show really handled it kind of oddly. So, to set the scene up, Magnum's buddy, Rick (Larry Manetti) sets a diversion for Ivan's chauffeur, blocking the road with a "broken down" car. While Rick is distracting the driver, Magnum leads Ivan away, and then murders him in the woods.
So that's how the episode ends, but then the next episode is just a crossover with Simon & Simon and that's just…it? Magnum murders a guy and simply never thinks about it again (until a brief reference to it in the series finale)? The KGB are just okay with one of their agents being murdered? What about Ivan's driver? He just lets the whole thing go? Or did Magnum and Rick murder him, too? Are there a couple of shallow graves in the Hawaiian woods somewhere?
I think it undercuts the whole dramatic tension of the moment by having it simply never referred to again. The whole reason why it stood out is because it was UNLIKE the rest of the show's episodes (and TV dramas of the 1980s, in general), so for it to be just swept under the rug like that robs it of a good deal of that tension.
I imagine this was probably something that the network pushed on Donald Bellisario, which is why I don't begrudge it too much, but it's still a bit disappointing.
Feel free to e-mail me at brian@poprefs.com for suggestions for pet peeves of your own. They might match mine, and I'll run them!