When Arrested Development Had Fun With Its Own Impending Cancellation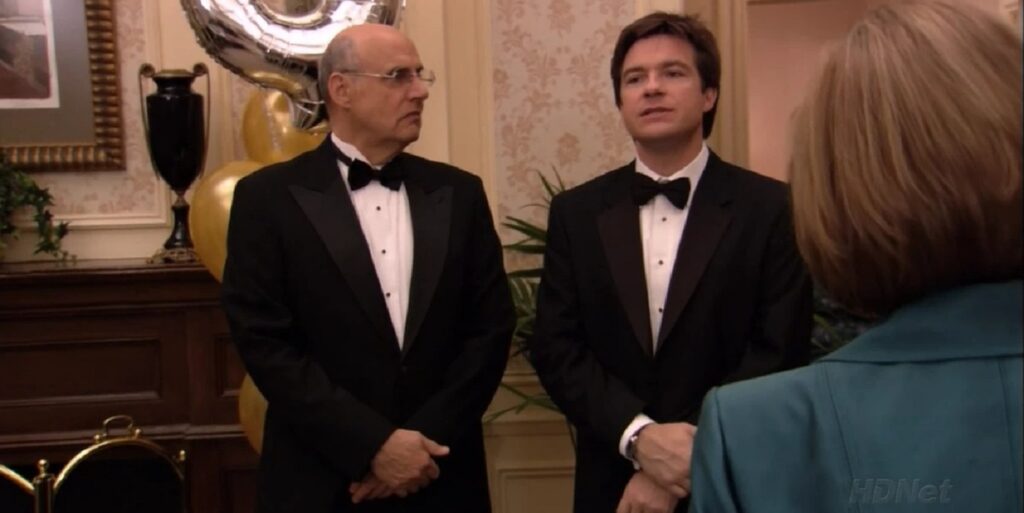 Today, we look at how Arrested Development had fun with its own impending cancellation towards the end of Season 3.
In Meta-Messages, I explore the context behind (using reader danjack's term) "meta-messages." A meta-message is where a creator comments on/references the work of another creator (or sometimes even themselves) in their work. Each time around, I'll give you the context behind one such "meta-message."
Before I finish the month, I figured I should feature another TV series that was FILLED with meta-messages, the award-winning sitcom, Arrested Development, about the Bluths, a wealthy and corrupt family who is being held together by their one sort of good family member, Michael Bluth (Jason Bateman), as the truth about their father's criminal enterprises with the family business are coming to light and the formerly rich family members are now having to try to get by without their wealth.
The show was highly critically acclaimed, but was never all that popular, and due to the shortened seasons, was not in line to get to syndication numbers even if it was renewed for Season 4, so all of the signs pointed to it being canceled after Season 3 (despite winning an Emmy for Best Comedy Series in Season 1 and being nominated for the award in Seasons 2 and 3). Once Fox decided to shorten Season 3, it was REALLY clear that the show was going to be canceled, but even before that point, by episode 9 of Season 3, the producers knew the show was going to get canceled, and already, attempts were being made to have the show "saved" by a cable network, like HBO or Showtime.
So in "S.O.B.s," the Bluths run a fundraiser for their legal fund, and the episode also works as a meta "Save Our Bluths" episode, by doing all sorts of stunts, like a 3-D scene early in the episode and a jokey "live" moment at the end of the episode.
Also, there's a comment about the Home Builders Organization not saving them ("The HBO's not going to want us," to which Michael's father, George, argues "It's Showtime").
In the end, at the fundraiser, Michael gives a speech about how maybe the Bluths aren't worth saving. They really aren't relatable (a common complaint about the series), etc.
There's lots of other stuff going on, of course, and even more meta-references, but just the whole concept of the episode worked beautifully as a meta-sendoff for a great show (that then eventually WAS revived by Netflix and it…aired two more seasons).
Okay, folks, if you have suggestions for a future Meta-Messages, drop me a line at my brand-new, much easier to type out, e-mail address of brian@poprefs.com!