Frasier Slyly Referenced Taking Over Seinfeld's Time Slot in 1998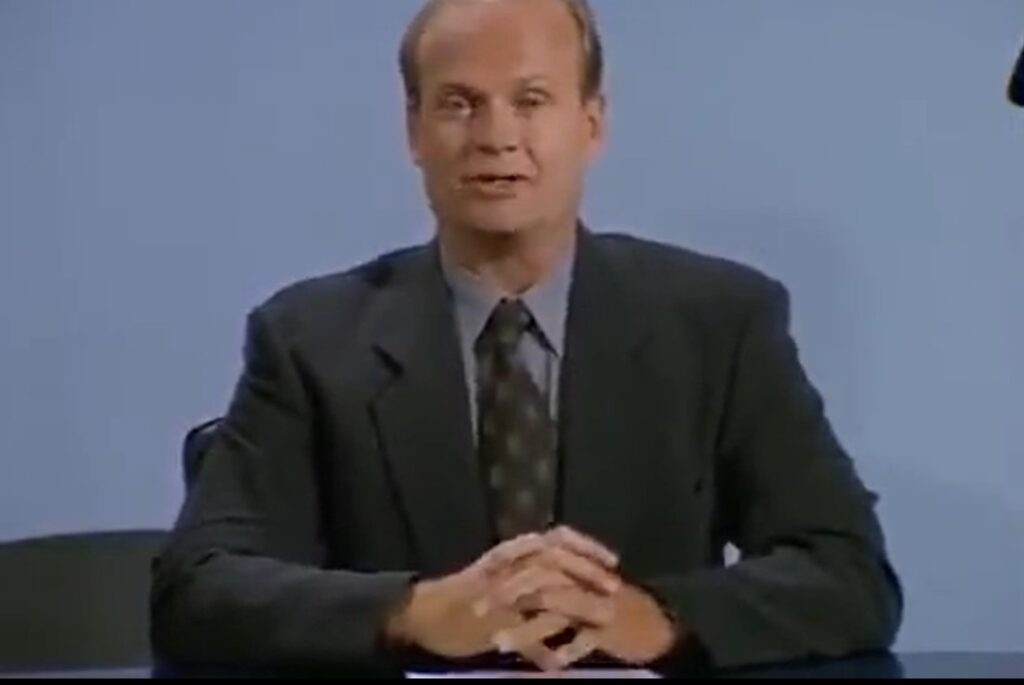 Today, we look at the time that Frasier acknowledged taking over from Seinfeld on NBC's Must See Thursday lineup in 1998.
In Meta-Messages, I explore the context behind (using reader danjack's term) "meta-messages." A meta-message is where a creator comments on/references the work of another creator (or sometimes even themselves) in their work. Each time around, I'll give you the context behind one such "meta-message."
For 2023, I plan to do a month-long spotlight on different Pop Culture References categories. For our opening month, it's a month of Meta-Messages! I was actually going to do a Drawing Crazy Patterns of times that shows referenced their time slot, but then I thought, "They're probably worth just spotlighting in individual Meta-Messages," so I'll open with an example like that.
In May 1998, Seinfeld went off the air as one of the biggest hits on television, as part of NBC's dominant "Must See TV Thursday," along with the hit sitcom, Friends, and the hit drama, ER. NBC then had to decide what show would inherit the plum time slot, one that Seinfeld, itself, inherited from Cheers, another NBC hit. Ultimately, Frasier, which had launched on Thursday in 1993 after Seinfeld, would get the nod.
At the end of Frasier Season 5, Frasier Crane (Kelsey Grammer) was fired from his radio station. At the start of Season 6's first episode, "Good Grief," Frasier looks to the audience and says, "Before we begin, I'd like to say how honored I am to be taking over this slot. Obviously, I have some rather big shoes to fill – my predecessor here was much beloved. But I have never been one to shrink from a challenge and I'm sure we'll enjoy many happy years here together in my new home."
Of course, Frasier is actually auditioning to take over for a TV psychologist (he does not get the job).
Very cute.
Amusingly enough, Frasier only lasted two seasons on Thursdays at 9pm before Will & Grace took over the slot from it.
If anyone has a suggestion for a good Meta-Messages, drop me a line at brian@popculturereferences.com!