Roger Moore First Played James Bond on TV Nearly a Decade Before His Bond Film Debut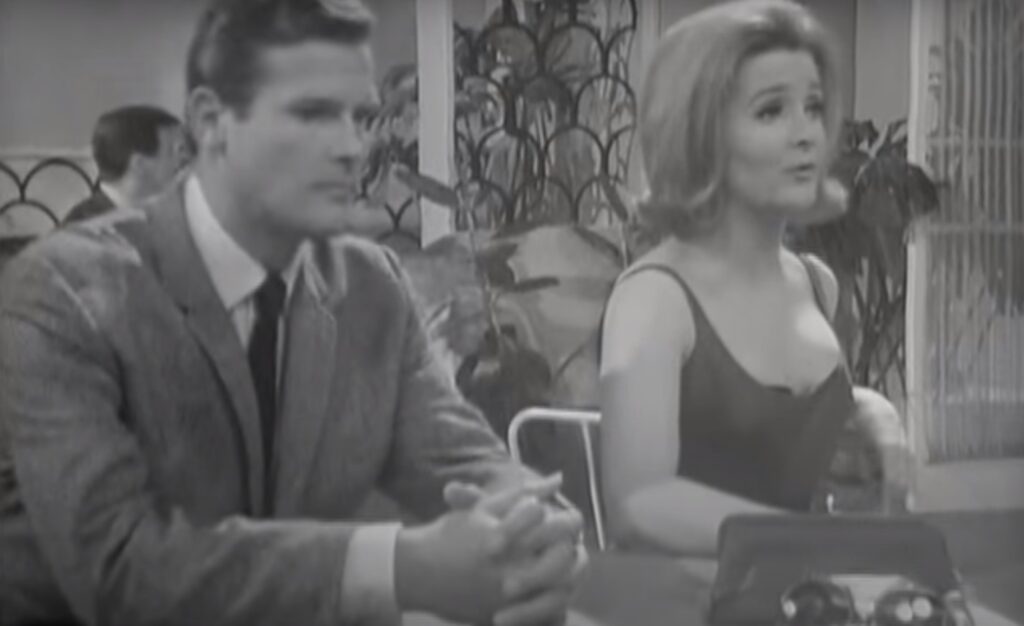 Today, we look at how Roger Moore first played James Bond nearly a decade before his film debut as Bond.
This is "Just Like the Time Before," a feature where I examine instances from pop culture history where creators did early versions of later, notable characters and plot ideas. Essentially, the "test runs" for future famous characters and stories.
A persistent legend is that Roger Moore was Ian Fleming's first choice to play James Bond. As I discussed in an old Movie Legends Revealed, that's almost certainly rubbish, but it's likely true that Moore WAS considered for the role before Sean Connery got it. However, once Dr. No came out, Moore's television series, The Saint, debuted, and Moore's work as the suave Simon Templar on that series made him an instant choice for many fans for a future James Bond and obviously, eventually Moore took over the role in 1973's Live And Let Die, and no actor has appeared as Bond in more films than Moore.
However, in those early days, when Sean Connery was haggling over his appearance as Bond in each new Bond film, Moore possibly becoming the new Bond was in definitely in the British public consciousness and so it is funny to see how, in 1964, Moore actually DID play James Bond!
On a TV show, that is.
Millicent Martin was a wonderful singer and actor (who is probably best known to American audiences now as the mother of Jane Leeves' Daphne Moon on Frasier ) who joined the satirical British news show, That Was the Week That Was and her singing talents were so distinguished that she got her own sketch show, Mainly Millicent (and then just Millicent).
In a 1964 episode, Martin plays a Soviet spy and Moore plays James Bond on holiday…
Classic stuff.
Martin was also notable for her Tony Award-nominated role in Side By Side By Sondheim
If you have a suggestion for a future Just Like the Time Before, drop me a line at brian@popculturereferences.com.