A-ha's First Attempt at 'Take On Me' is Pretty Eerie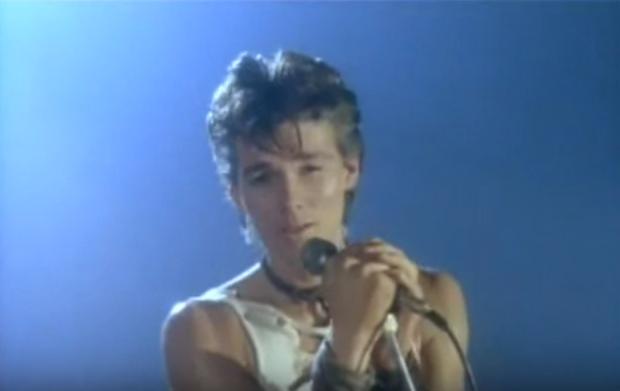 Today, we look at A-ha's first attempt at "Take On Me," complete with their first music video for the song.
This is "Just Like the Time Before," a feature where I examine instances from pop culture history where creators did early versions of later, notable characters and plot ideas. Essentially, the "test runs" for future famous characters and stories.
What we now know as the hit song, "Take On Me," originally just began as basically that awesome keyboard hook from the song that band member Magne Furuholmen came up when he was 15 years old and he just kept trying to work it into songs for the next few years, until it appeared in the song, "Miss Eerie" with his band, Bridges, that he was in with future fellow A-ha member, Pål Waaktaar.
Waaktaar and Furuholmen eventually moved to London to work on demos an again kept trying to come up with a song that could use that awesome keyboard hook in it. They kept getting record label interest due to that hook. They met Morten Harket and he became the leader singer of their new group, A-ha, and "Miss Eerie" eventually became "Take On Me," but even though it had that awesome keyboard, it just wasn't clicking. They signed with Warner Brothers UK and "Take On Me" was released and it totally flopped.
However, again, that hook! So the demo was played for a Warner Brothers America executive and when he also saw how attractive Harket was, he felt that they had to be able to sell these guys. So he signed them to Warner Brothers America and had the song remixed and put out a music video that spotlighted Harket's good looks. It also flopped.
Check out the version and see how eerie it is that it's ALMOST the song we all know and love, but not quite there. It's just slightly off.
Warner Brothers wasn't giving up yet, so they had the song remixed AGAIN and this time, they had an avant garde music video produced, hoping that the new music video would sell the song in the United States and, well, that's exactly what happened, along with the much fuller sound of the remixed "Take on Me"…
And the rest, as they say, is history.
If you have a suggestion for a future Just Like the Time Before, drop me a line at brian@popculturereferences.com.