Betsy Jones-Moreland Blows Through My Three Sons Like a Hurricane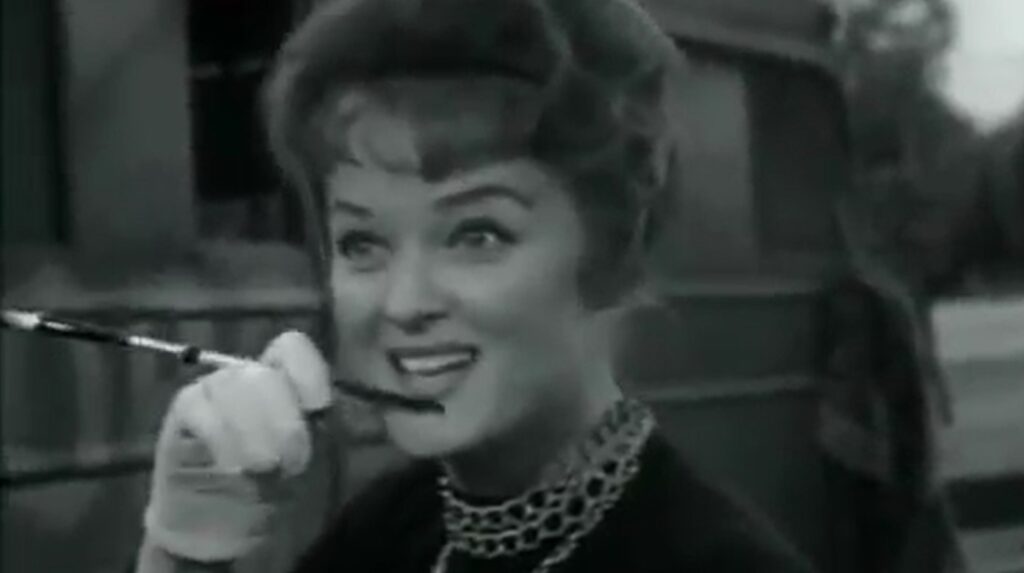 Today, we look at Betsy Jones-Moreland taking over an episode of My Three Sons like a whirlwind.
This is "Only Passing Through," a spotlight on notable one-off guest appearances on TV shows.
My friend Kristen Anderson Wagner wrote an excellent book about silent film era comediennes, Comic Venus: Women and Comedy in American Silent Film, and how the impact of women in the early days of silent film are woefully misunderstood if remembered at all.
I was thinking about Kristen's studies and specifically the work of the great Mabel Normand when I was struck by the performance that Betsy Jones-Moreland gave in the 33rd episode of My Three Sons' first season, "The Horseless Saddle."
Jones-Moreland, who had been a regular star in Roger Corman's films in the 1950s/very early 1960s, eventually transitioned to television where she was a regular guest star on various shows for the next 15 years or so. She ended her career in a recurring role as a judge on Raymond Burr's 1990s Perry Mason TV movies.
In this episode, she plays Flo Afton, the wife of a rich guy who works in stocks and bonds and she is looking for some excitement. She is looking to buy some horse-related stuff from a horse owner (who does pony rides with his horses) that she can turn into office furniture for her husband. She is obviously meant to be an eccentric woman, but not a BAD woman.
Mike Douglas (the oldest of the three sons) is taking Chip (the youngest) to go for a pony ride, and they brought along a saddle that their uncle had been sent from an anonymous person and was now just cluttering up the Douglas home. Mike sells Afton the saddle for $25 (she plans to turn it into a foot stool).
A horse that was too wild to be used in pony rides breaks free and is now loose over the city. In the meantime, a sharp turn sent the saddle out of Afton's convertible (she had loaded it with stuff) and through a series of odd events, the saddle and the horse both end up at the Douglas household where Chip uses it to ride the escaped horse (which is now too tired to really be a problem anymore).
The sight of Afton driving around in her convertible is a strange one, as it is so rare to see a woman be so involved in the action of a sitcom of this era. In the end, the horse guy promises her he'll pay her back the $25 she is out on the saddle and she says to forget it, as all she was looking at was some excitement as she then drives off, delighted at the story she now has to tell…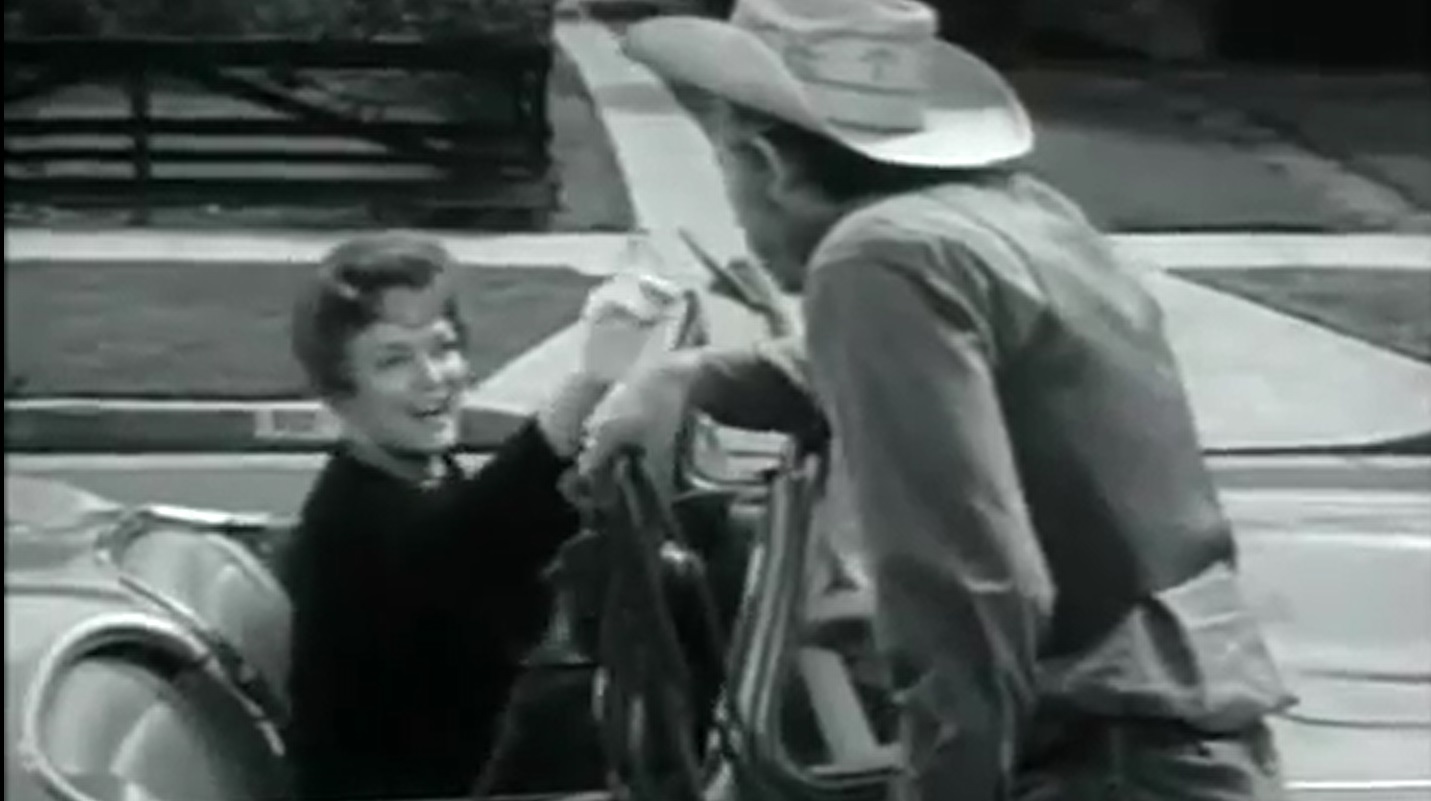 The early 1960s weren't exactly a huge era for bold female comedic actors, so this guest spot really stood out. I'll let you know when I see her NEXT guest spot on the series, which occurred a few years later (she plays a Congresswoman).
Let me know if you have any suggestions for notable one-off guest spots by e-mailing me at brian@popculturereferences.com!