How Bob Dylan Let Sinead O'Connor Down At His 1992 Tribute Concert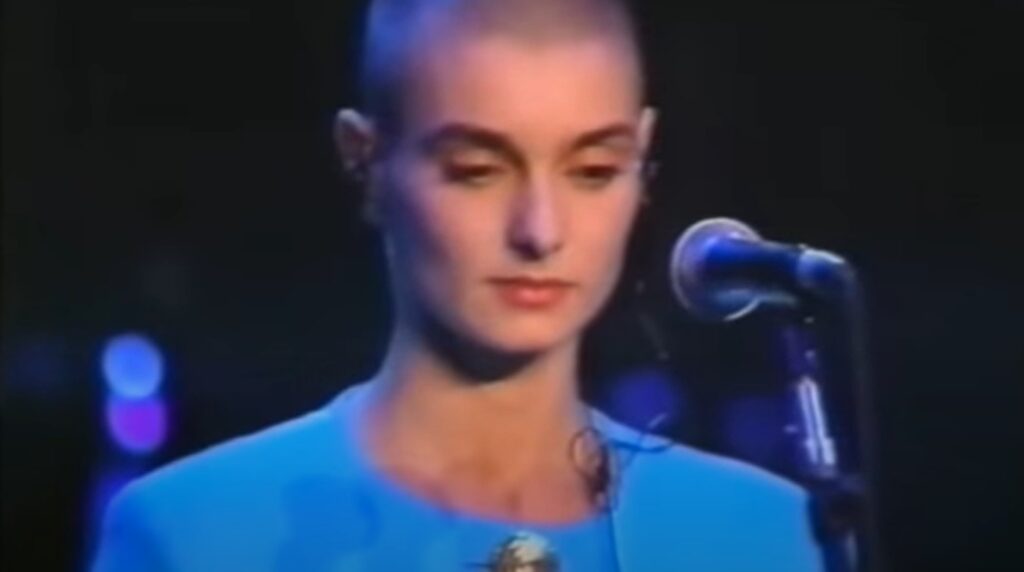 Today, I explain how Sinead O'Connor felt so let down by Bob Dylan at Dylan's 1992 Tribute Concert.
This is Quite a Story, a sort of catch-all feature where I share short, interesting anecdotes from interviews or books that don't really fit into any other feature.
The brilliant Irish singer/songwriter, Sinead O'Connor, has sadly passed away at the age of 56. O'Connor, best known for her hit song, "Nothing Compares 2 U," had a difficult life, and the way that she was treated in the media and by the public was a big part of that. The most infamous example, of course, was when O'Connor ripped up a picture of the Pope that used to belong to her abusive mother while performing an a capella version of Bob Marley's "War" on Saturday Night Live in early October 1992, and not only the public turned on her, but she got no support at SNL, either.
Two weeks later was a Bob Dylan tribute concert to celebrate his 30th anniversary as a recording artist. O'Connor was set to perform Dylan's "I Believe In You," but when the singer took the stage, she was greeted with a deluge of boos (and then a bunch of cheers trying to drown out the boos). At first, she didn't even realize that it was over the SNL appearance (she had chosen a strange outfit, and she thought the crowd was reacting to THAT), but when she did, she was rattled, and just choose to sing "War" again instead, which got the fans even MORE angry when they realized that she wasn't even doing a Dylan song…
Rough stuff to watch. Kris Kristofferson, who introduced her, tried to comfort her before she sang (telling her "Don't let the bastards get you down"), but she wasn't too receptive to it ("I don't need a man to rescue me, thanks" – the two became good friends after the incident, though), but at the same time, she wasn't happy with Dylan, who she thought COULD have made a difference at the time.
In her 2021 memoir, Rememberings, O'Connor reflected on the moment, and noted how irked she was by Dylan in the moment, "I feel like Bob Dylan is the one who should have come out and told his audience to let me sing. And I'm pissed that he didn't. So I glare at him in the wings as if he's my big brother who's just told my parents I skipped school. He stares back at me, baffled. He's looking all handsome in his white shirt and pants. It's the weirdest 30 seconds of my life."
She noted that her father (who was in the audience) told her that she had ruined her career, which, again, so darn rough, right?
RIP, Sinead O'Connor, you were treated really unfairly throughout your career.
EDITED TO ADD: My pal, Dan, sent me this excellent piece O'Connor wrote years later, directed to Dylan. It's a much sweeter version of the book stuff.