Deckard Shaw From Hobbs and Shaw Once Went on an 'Italian Job'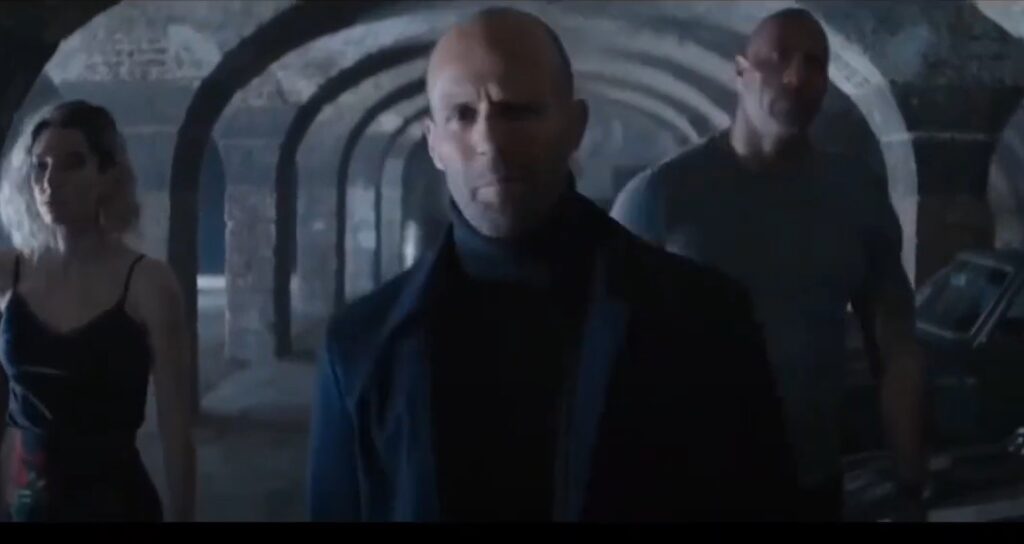 Today, we look at the time that Jason Statham's character in Fast and Furious Presents: Hobbs and Shaw referenced another film that Statham had starred in, The Italian Job.
In Meta-Messages, I explore the context behind (using reader danjack's term) "meta-messages." A meta-message is where a creator comments on/references the work of another creator (or sometimes even themselves) in their work. Each time around, I'll give you the context behind one such "meta-message."
The Fast & Furious franchise had a bit of a weird situation after the release of the eighth film in the franchise, The Fate of the Furious, as Dwayne Johnson, who had joined the franchise in the fifth film, Fast Five, as government agent Luke Hobbs, no longer wanted to work with the main star of the franchise, Vin Diesel. So instead, the franchise spun off Johnson's character, Hobbs, teaming him up with Jason Statham's Deckard Shaw in Fast and Furious Presents: Hobbs and Shaw. Shaw was the villain of the seventh movie, Furious 7, taking on the heroes to get revenge for their defeat of his brother, Owen Shaw, in the sixth film, Fast & Furious 6, and yet somehow, despite MURDERING one of the heroes at the end of Fast & Furious 6, Shaw was redeemed in The Fate of the Furious, and so was now free to be a hero with Hobbs in Fast & Furious Presents: Hobbs and Shaw.
In The Fate of the Furious, Hobbs had been framed for a crime and sent to prison with Shaw, and the two then broke out of prison together, but not before having an epic battle against each other. The chemistry from that fight is presumably what made the filmmakers think that they would be an interesting duo, as their bickering banter would serve the story well. In a scene early in the film, Shaw brings Hobbs and Shaw's little sister to one of his sort of underground bunkers where he keeps a bunch of cars. Hobbs jokes that all of these fancy cars are meant to over-compensation for Shaw's feelings of inadequacy. One of the cars, though, is a Mini-Cooper. Shaw notes that he used the car for a job over in Italy.
This is a clever reference to Statham's role in the 2003 film, The Italian Job, a remake of the 1969 film of the same name. In it, a major plot point is that the characters use Mini-Coopers for their mission…
Nicely done.
Okay, folks, if you have suggestions for a future Meta-Messages, drop me a line at my brand-new, much easier to type out, e-mail address of brian@poprefs.com!