Jesus Jones Could Have Used a Lesson in Intersectionality With 'Right Here, Right Now'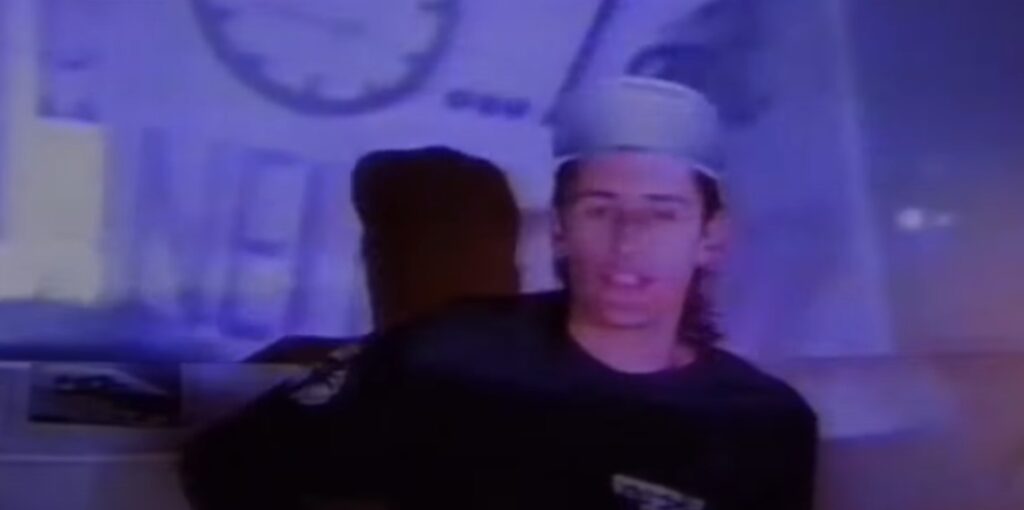 Today, I explain how the hit celebration of the fall of Communism in Eastern Europe in the late 1980s/early 1990s, "Right Here, Right Now," was rather tone deaf towards its treatment of racial protests of the era.
In Remember to Forget, we spotlight pop culture stories that I wish I could forget, but I can't, so I instead share them with you all, so you're stuck in the same boat as me!
In 1987, Prince released the hit single, "Sign o' the Times," which was the lead single of his album of the same name.
The song was about the various problems of the era, like AIDS, drug abuse, poverty, gang violence, natural disasters and more. It's a bleak song, but with a striking beat that still made it a popular tune despite its dire subject matter.
In 1988, 24-year-old Tracy Chapman performed her protest song, "Talkin' Bout a Revolution" at the widely televised around the world 70th Birthday celebration for the then-imprisoned South African political prisoner, Nelson Mandela. The song is about the plight of poor people in the world, who will one day "rise up and take what's theirs."
Chapman later had to quickly fill in for Stevie Wonder later in the show when Wonder had a technical issue, and her performance of her single, "Fast Car," drove sales on her album (and "Fast Car," specifically) through the roof.
Of course, both Prince and Chapman were Black singers, and their songs were written through their particular lens as Black Americans.
In 1989, the British band, Simple Minds, covered "Sign o' the Times" and it was a minor hit in England.
It was while listening to that version of the song that Mike Edwards of the British band, Jesus Jones, was inspired to write, in effect, a response song to the tune based on Edwards' reaction to the Revolutions of 1989, the series of rebellions against the Soviet Union throughout Eastern Europe and Russia itself, that is often referred to as "The Fall of Communism," highlighted by the fall of the Berlin Wall.
In Edwards' view, this was a momentous point in world history, and thus should be celebrated for the GOOD things that were happening, as opposed to just the negative subjects of 'Sign o' the Times," and that was the message of the 1990 song for his band, Jesus Jones, "Right Here, Right Now," which became a monster hit in 1991 (the song was so inspired by "Sign o' the Times" that it was literally going to be titled "Nelson" at first, in honor of Prince's last name)…
Right here, right now
there is no other place I want to be
Right here, right now
watching the world wake up from history
No one is saying that Edwards was wrong to want to celebrate that moment in time, but his choice to specifically set the song as a COUNTER to Prince and Chapman was a strange one, and showed a bit of a lack of understanding of intersectionality, the term that is defined by the Oxford Dictionary as, "the interconnected nature of social categorizations such as race, class, and gender, regarded as creating overlapping and interdependent systems of discrimination or disadvantage."
In other words, everything is connected, but different people are experiencing things differently. Black women deal with racism and misogyny, but they experience misogyny differently from White women and they experience racism differently from Black men. Intersectionality, then, is keeping in mind other people's experiences when making blanket statements about society.
And thus, for a 26-year-old White British guy to open "Right Here, Right Now" by talking about Chapman and saying, "A woman on the radio talked about revolution/when it's already passed her by" is actively DISMISSIVE of Chapman's point of view, and to center the song as literally "And if anything then there's your sign of the times" (emphasis added) is bringing Prince's song into this debate for no really good reason. "Why complain about AIDS, drug abuse and gang violence when there is democracy in Eastern Europe?" is not quite the own Edwards seems to think it is.
And again, this is all an "unforced error." Edwards didn't have to bring Chapman and Prince into this deal at ALL. This was his choice, and it was a very bad one.
If you have a suggestion for a Remember to Forget, drop me a line at brian@poprefs.com!