Monk Promises He'll Never Change His Theme Song If He Ever Gets a Show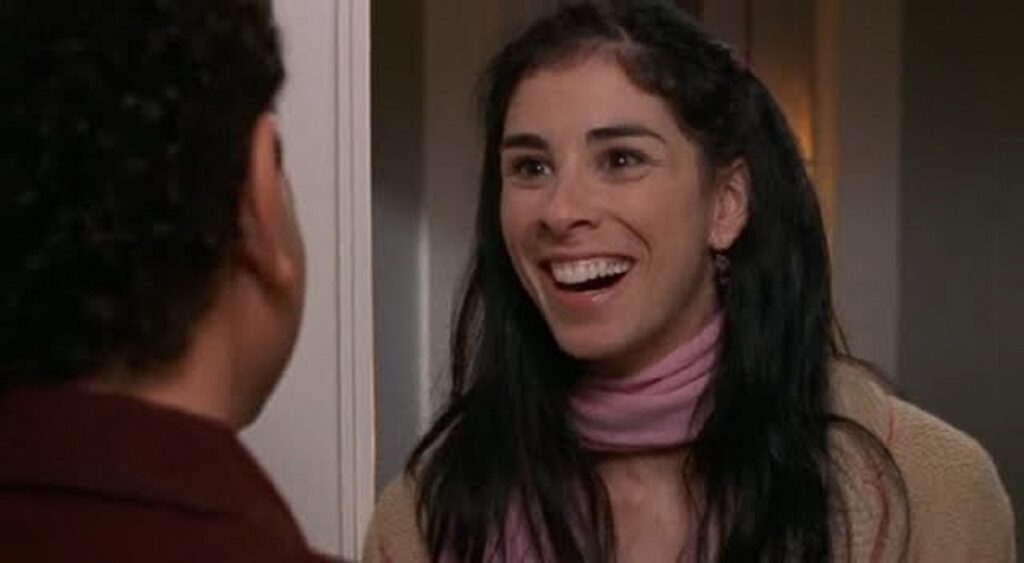 Today, we look at the time that Monk promised to never change his theme song if he ever got his own TV series.
In Meta-Messages, I explore the context behind (using reader danjack's term) "meta-messages." A meta-message is where a creator comments on/references the work of another creator (or sometimes even themselves) in their work. Each time around, I'll give you the context behind one such "meta-message."
In the first season of Monk, the show about a brilliant detective, Adrian Monk (Tony Shalhoub), whose OCD and trauma surrounding his wife's murder caused him to retire from the police department, but is able to return as a consultant with the help of his nurse/assistant, Sharona Fleming (Bitty Schram), had an instrumental theme by Jeff Neal…
The theme was well-regarded, and actually won the Primetime Emmy Award for Outstanding Original Main Title Theme Music in 2003.
However, the producers decided to hire the acclaimed singer/songwriter Randy Newman to write a new theme, and the new theme, "It's a Jungle Out There," debuted in Season 2, and remained the theme for the rest of Monk's run…
Amusingly enough, the theme then won the Primetime Emmy Award for Outstanding Original Main Title Theme Music in 2004! That's a record that I imagine we'll never see matched again, winning Best Theme in back to back years?!
In any event, towards the end of Season 2, there was an episode "Mr. Monk and the TV star," where Billy Burke plays a TV detective who murders his ex-wife. Sarah Silverman plays Marci, a crazed fan who takes the blame for the murder.
When she is first introduced, she sees Sharona and asks her to give the movie star something, telling her, "This is a petition to get the old theme song back."
Sharona: They changed the theme song.

Marci: Oh, my god, I hate that new theme song.

Sharona: Me too. God, the show was perfect.

Marci: It was perfection, right?

Sharona: It was. It was perfect.

Marci: Why can't they just leave shows alone?

Sharona: I don't know.

Marci: But, um, tell Brad this is from Marci.
In the end, once Monk has cleared Marci, so she visits him, and she has now transferred her fandom to Monk himself. She tells him that he's the world's greatest detective. She then says that he should have his own show. He politely laughs and tries to get her to leave his apartment. She then forces him to promise that if he ever gets his own TV show, he has to promise to never change the theme song.
He agrees, but then the original Monk theme begins to play as the episode ends, and plays over the closing credits.
Very clever.
Thanks to my pal, Bill Walko, for this suggestion! Okay, folks, if you have suggestions for a future Meta-Messages, drop me a line at my brand-new, much easier to type out, e-mail address of brian@poprefs.com!