Even Huggy Bear From Starsky & Hutch Almost Got His Own Series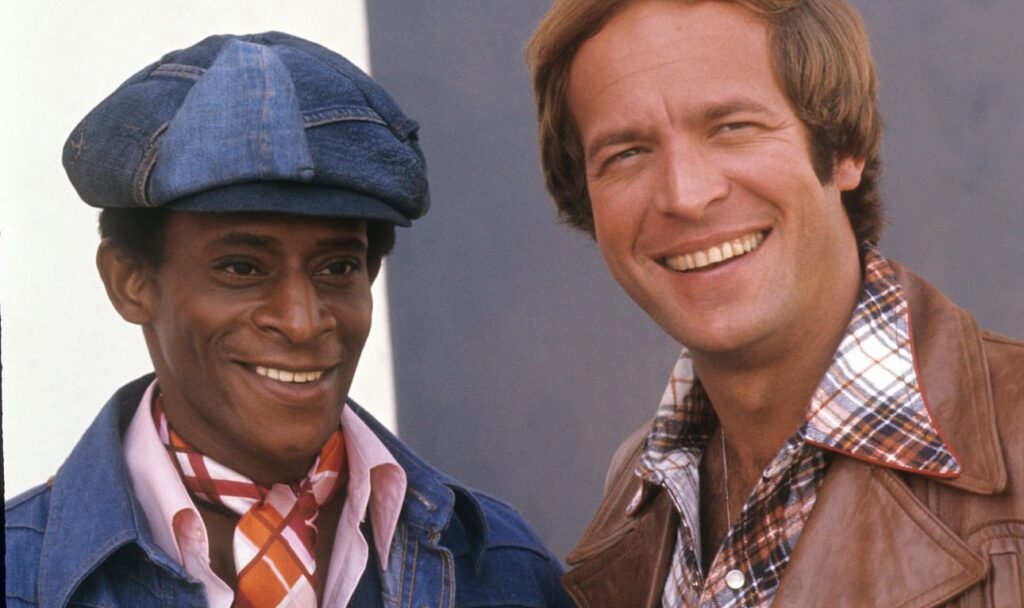 Today, we look at how Starsky & Hutch tried to spin off its breakout supporting character, Huggy Bear, into his own series.
This is Back Door Blues, a feature about "backdoor pilots." Backdoor pilots are episodes of regular TV series that are intended to also work as pilots for a new series. Sometimes these pilots get picked up, but a lot of times they did not get picked up. I'll spotlight examples of both successful and failed backdoor pilots.
CONCEPT: Huggy Bear and The Turky, a jive-talking bar owner becomes a private eye with his old "good ol' boy" friend from the South.
SERIES IT AIRED ON Starsky & Hutch
Starsky & Hutch starred Paul Michael Glaser and David Soul as, respectively, David Michael Starsky and Kenneth Richard "Hutch" Hutchinson, two unconventional Los Angeles police detectives who often went undercover to get the job done. One of their main sources of information was the flashy, jive-talking bar owner, Huggy Bear (Antonio Fargas).
Huggy Bear soon became popular enough that in Season 2 of the series, the producers decided to try to spin off Huggy Bear into his own series. Since the concept of Starsky & Hutch was that Starsky and Hutch had very different personalities from each other, so, too, was Huggy Bear and The Turkey based on the idea that Huggy Bear would go into business as a private investigator with his old friend, JD "Turkey" Turquet (played by Dale Robinette).
Yes, the character's last name was "Turquet." Ooph.
The backdoor pilot, which aired during February sweeps in 1977, barely featured Starsky and Hutch in it and it ended up as the lowest-rated episode of the series. One of the oddest things about the concept is that they never really explain HOW Huggy Bear and this "good ol' boy" from the South became such good friends, especially since we've never seen the guy before! It's just sort of like "It's the setup, dammit, just accept it, even if it makes no sense!" We even learned Huggy Bear's last name for the first time (it's Brown).
Despite still running his bar, "The Pits," Huggy Bear already has an office set up in this episode and despite it being their first case together, Huggy Bear is telling the Turkey that they need money bad (this makes no sense!).
The two are kind of funny in how they bicker, and one of their fights was used to take down some bad guys (the good ol' "pretend to fight each other and then get the drop on the bad guys" routine)…
Oddly, the episode ends with Starsky and Hutch saving Huggy Bear and the Turkey from the bad guys, which is odd, as usually the characters being spun off get to save the day.
DID THE PILOT GO TO SERIES? No.
SHOULD IT HAVE? No way, it was a really bad episode.
Okay, that's it for this installment of Back Door Blues! I KNOW you have suggestions for other interesting backdoor pilots, so drop me a line at brian@popculturereferences.com (don't suggest in the comments, as this way, it'll be a surprise!).