What If The Nanny Was Set At a Beauty Salon?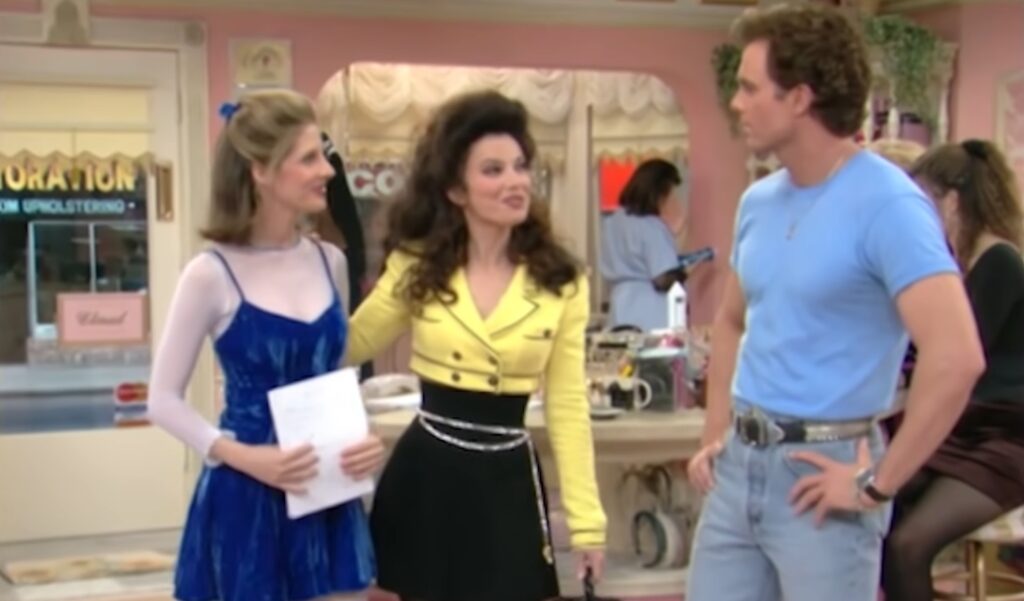 Today, we look at how The Nanny tried to basically just recreate the setup of The Nanny, only in a beauty salon!
This is Back Door Blues, a feature about "backdoor pilots." Backdoor pilots are episodes of regular TV series that are intended to also work as pilots for a new series. Sometimes these pilots get picked up, but a lot of times they did not get picked up. I'll spotlight examples of both successful and failed backdoor pilots.
CONCEPT: The Chatterbox, a would-be actor works for a single father who runs a beauty salon and ends up getting involved in his personal life.
SERIES IT AIRED ON The Nanny
The long-running hit sitcom, The Nanny, starred Fran Drescher as a woman named Fran Fine who…well, I mean, the theme song just describes the entire plot…
As noted, the show was a hit, so at the end of Season 2, in the penultimate episode, "The Chatterbox," Fran meets a young actor named Mary Ruth who fails to get a role in a show produced by Fran's boss, Maxwell Sheffield. So Fran decides to help Mary out and get her a job at Fran's regular beauty salon, The Chatterbox, run by Mr. Anthony (Patrick Cassidy). Also working there is Claude (Edward Hibbert, best known for playing the food critic on Frasier) and Kim (an Asian caricature played by Lauren Tom, soon before she got her big role as Ross' paleontologist girlfriend on Friends)
Here are all of the characters' introductions…
Mary Ruth gets a job as Mr. Anthony's new shampoo girl, and he even allows her to live in the back room of the shop, but she soon causes a bit of a commotion when she gets involved in his relationship with his son, Mimo. He fires her for getting too involved (amusingly, when she begs him not to fire her, she calls him "Mr. Cassidy" by mistake), but his son reveals that he LIKED her getting involved, and so she is rehired.
Obviously, it's just a riff on the whole set-up of The Nanny, where Nanny Fine gets involved in Sheffield's life, and they ultimately get together and get married. Presumably that's where Mary Ruth and Mr. Anthony were headed, as well.
DID THE PILOT GO TO SERIES? No.
SHOULD IT HAVE? It was somehow WAY more offensive than you could possibly have expected. Lauren Tom's character's accent is BRUTAL and at one point, Mary Ruth notes her unfamiliarity with Queens and Claude replies (to her "I don't know Queens") with, "No you know one." Ooooooooooph.
Okay, that's it for this installment of Back Door Blues! I KNOW you have suggestions for other interesting backdoor pilots, so drop me a line at brian@popculturereferences.com (don't suggest in the comments, as this way, it'll be a surprise!).