Lindsay Wagner Tried to be a Late Bloomer on This Failed Kate & Allie Spinoff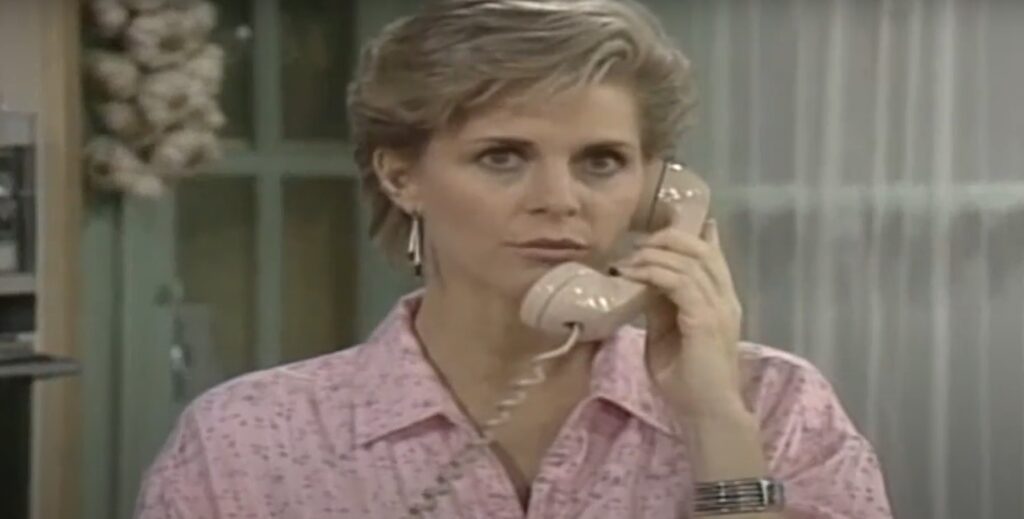 Today, we look at how Kate & Allie tried to spin off a sitcom starring Lindsay Wagner as a woman trying to make a midlife change.
This is Back Door Blues, a feature about "backdoor pilots." Backdoor pilots are episodes of regular TV series that are intended to also work as pilots for a new series. Sometimes these pilots get picked up, but a lot of times they did not get picked up. I'll spotlight examples of both successful and failed backdoor pilots.
CONCEPT: Late Bloomer, about an actor who decides to go back to school in her late 30s to become a therapist, while moving back home with her parents in Brooklyn.
SERIES IT AIRED ON Kate & Allie
Kate & Allie was a long-running sitcom in the 1980s starring Susan St. James and Jane Curtin as Kate and, well, you know, Allie, two longtime friends who both found themselves divorced at the same time, so they decide to save money by moving in together along with their respective children (Kate had one and Allie had two. Kate and Allie's oldest girls were also best friends).
In the Season 3 finale of the show, the producers decided to use Kate & Allie to try to spinoff a new series starring Bionic Woman star Lindsay Wagner. Kate needs to take some cooking classes, and she takes one from Julia (Wagner). The class is held in Julia's Brooklyn Heights apartment, which is on the second floor of the building that Julia grew up in, with her nosy mother (played by Barney Miller alum Barbara Barrie) living downstairs with Julia's father. Her mom keeps on trying to get her to move back downstairs to her old room (which would allow them to rent out Julia's apartment for extra money).
Julia's best friend, Millie (Mercedes Ruehl), helps out for the cooking classes. Julia also has a day job at the same school that Allie is taking art history classes, where she teaches acting. Julia used to be an actor, but she is now choosing to go back to school to become a therapist. Her problem is that she is failing her science classes.
Her old boyfriend, Keith, a director (played by Sam Freed) shows up offering Julia a role in a new TV series he is working on. She convinces him, though, that she wants to keep sticking it out to become a therapist. Freed, by the way, would then be cast on Kate & Allie as Allie's boyfriend and eventual husband.
DID THE PILOT GO TO SERIES? No.
SHOULD IT HAVE? The premise was pretty good, and Wagner and Barrie were both strong, but the whole thing was pretty boring, really.
Okay, that's it for this installment of Back Door Blues! I KNOW you have suggestions for other interesting backdoor pilots, so drop me a line at brian@popculturereferences.com (don't suggest in the comments, as this way, it'll be a surprise!).