Everything Everywhere All At Once Explains the Power of Laundry and Taxes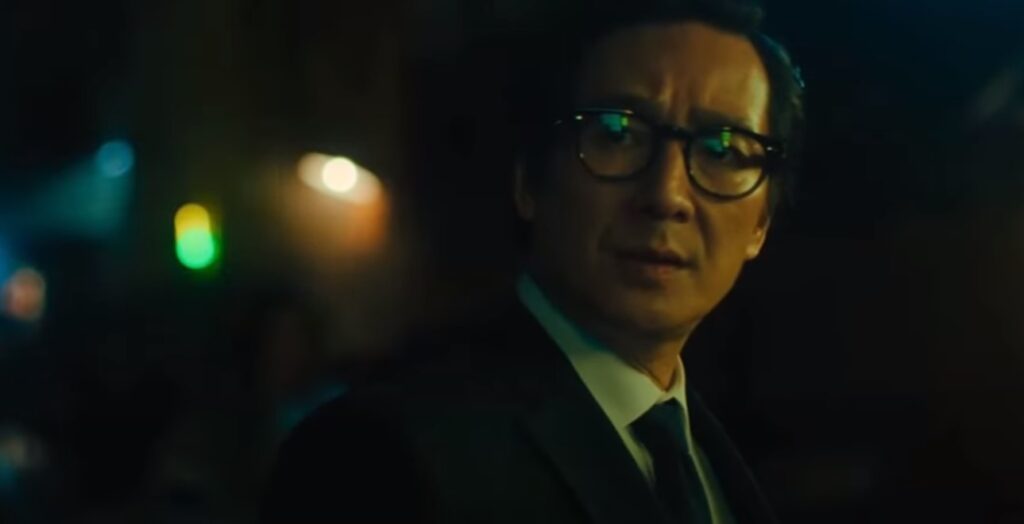 Today, we look at a heartfelt statement about, of all things, laundry and taxes, from the Oscar-winning film, Everything Everywhere All At Once.
This is To Quote a Phrase, a spotlight on notable pop culture quotes.
October is a Month of To Quote a Phrase, both here and at Comics Should Be Good!
The most recent winner of the Academy Award for Best Picture, Everything Everywhere All At Once, is a fascinating film about a woman, Evelyn (Michelle Yeoh), who runs her family laundromat, which is currently being audited by the IRS. Evelyn resents her loving husband, Waymond (Ke Huy Quan), because she blames him for what she thinks is a disappointing life.
Things are turned upside down, though, when she is contacted by an alternate reality version of herself, and learns that she needs to work with her other selves to protect the universe from being destroyed by a powerful force. She finds herself visiting parallel universes where she is much more successful, like one where she is a movie star.
While visiting that universe, she meets that universe's version of Waymond, who is a successful CEO. They dated in this world, and when Evelyn rebukes him while in that world, berating him for essentially the failings of her own Waylond, he retorts, "So, even though you have broken my heart yet again, I wanted to say, in another life, I would have really liked just doing laundry and taxes with you."
Outstanding scene.
Okay, folks, if you have notable quotes from TV, movie or music that you'd like to see me spotlight this month, drop me a line at brian@poprefs.com!