When Did Fonzie First Say 'Ayyy' on Happy Days?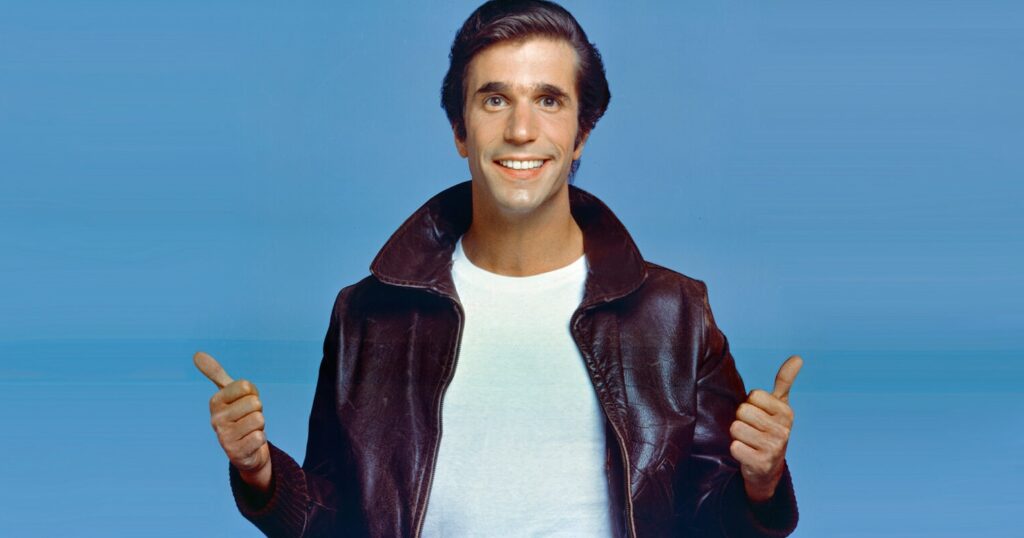 Today, we figure out when Fonzie first said "Ayyyy" on Happy Days.
In "When We First Met", we spotlight the various characters, phrases, objects or events that eventually became notable parts of pop culture lore, like the first time that JJ said "Dy-no-MITE" or the first time that Fonzie made the jukebox at Arnold's turn on and off by hitting it.
June will be When We First Met Month!
Happy Days, of course, was a famous sitcom that was well known for its use of catchphrases. Pretty much every regular character in this show about Richie Cunningham (Ron Howard), a teenager living in Milwaukee in the late 1950s, had their own catchphrase. One of the most famous belonged to Henry Winkler's tough guy character, Arthur "Fonzie" Fonzarelli, who would say "Ayyyy" (typically while giving the thumbs up sign).
When Fonzie debuted, the network had a bit of a problem with a "tough" on the show, so initially, Fonzie wasn't allowed to wear his leather jacket, so he was in a gray windbreaker, instead. Fonzie was a taciturn character in general, but in the second episode of the series, "The Lemon," Winkler got to have a little more dialogue while he explains to Richie's father, Howard Cunningham (Tom Bosley), why Fonzie can't tell Howard where Richie is, because it's against the teen code. Winkler goes way over-the-top in the scene with Fonzie struggling with the guilt trip Howard is laying on him, and one of Fonzie's "Heys" is almost elongated enough to be considered an "Ayyy." But not quite.
In Episode 4, ""Guess Who's Coming to Visit?," Fonzie stands up for the honor of Ralph Malph (Donny Most) and agrees to drag race an old rival of Fonzie's. The cops bust up the drag race and arrest everyone. The cop then gives Fonzie a hard time about drag racing again, asking him whether he lost his cool. Fonzie explains that he was just sticking up for a friend's honor, but he says it as, "Hey, I was just standing up for a friend's honor," and the "Hey" was elongated enough that it probably counts as an "Ayy."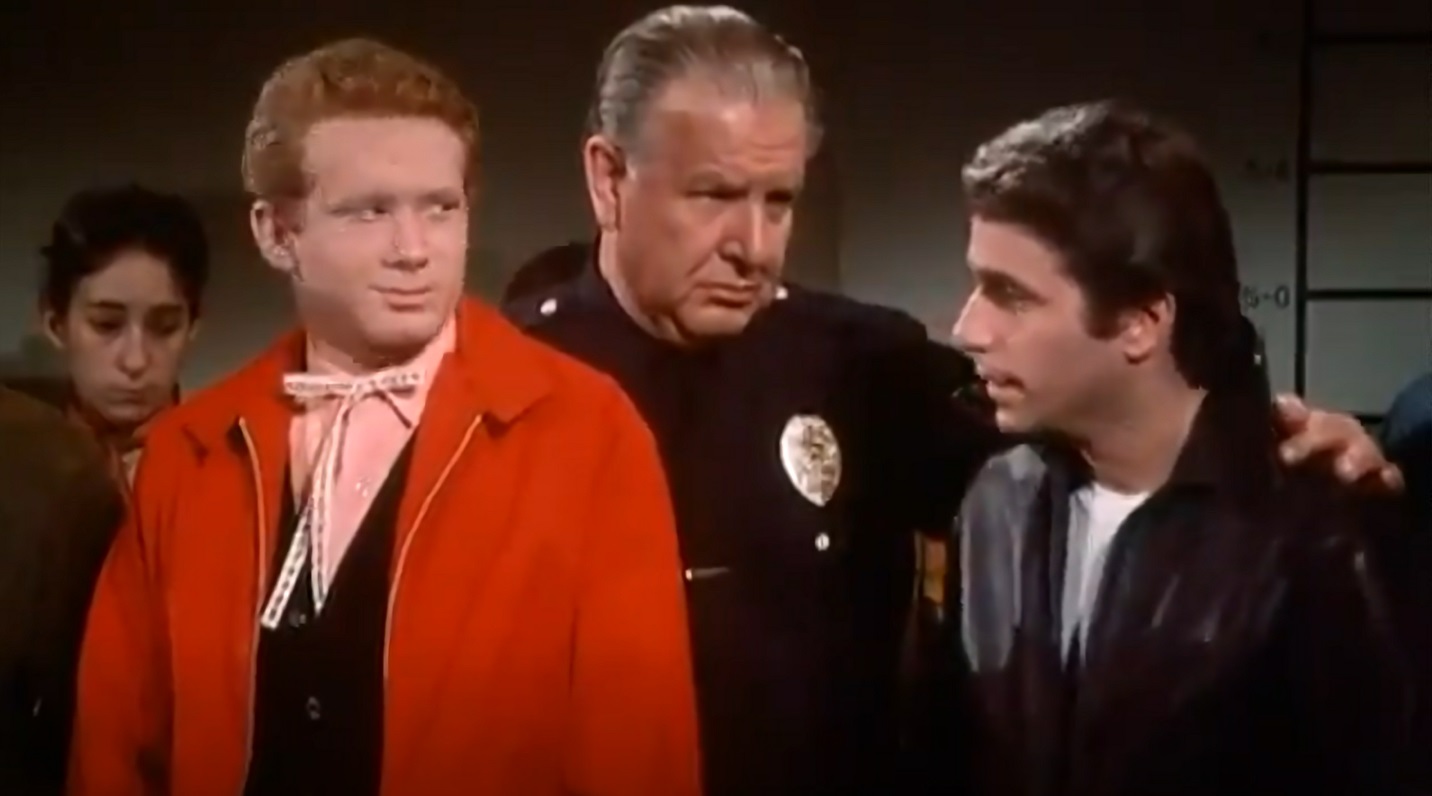 In the following episode, "Hardware Jungle," Richie asks Fonzie to help him get tickets to a rock concert, and while they're in the men's room, Fonzie tells another teen that he can't pull off a ducktail hair style, and the "Hey" when he tells the guy he can't pull it is off is pretty elongated, and you can argue it's an "Ayyy"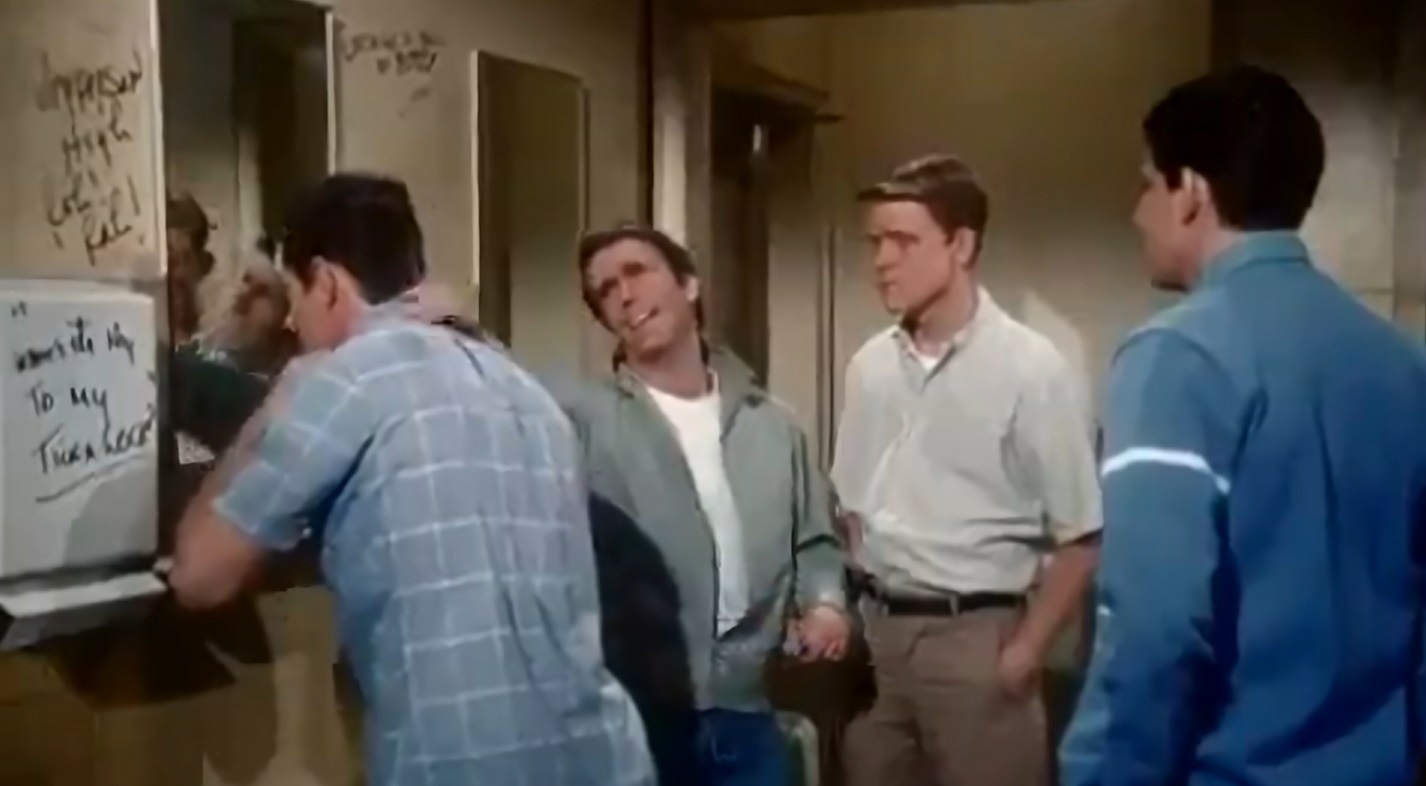 Later, after Fonzie wipes Rich out when Richie has to buy an extra two tickets, the Fonzie lends him a dollar back to buy snacks for Richie's date, and walks away, saying, "Hey, me and dear Abby spend our time makin' little hearts glad."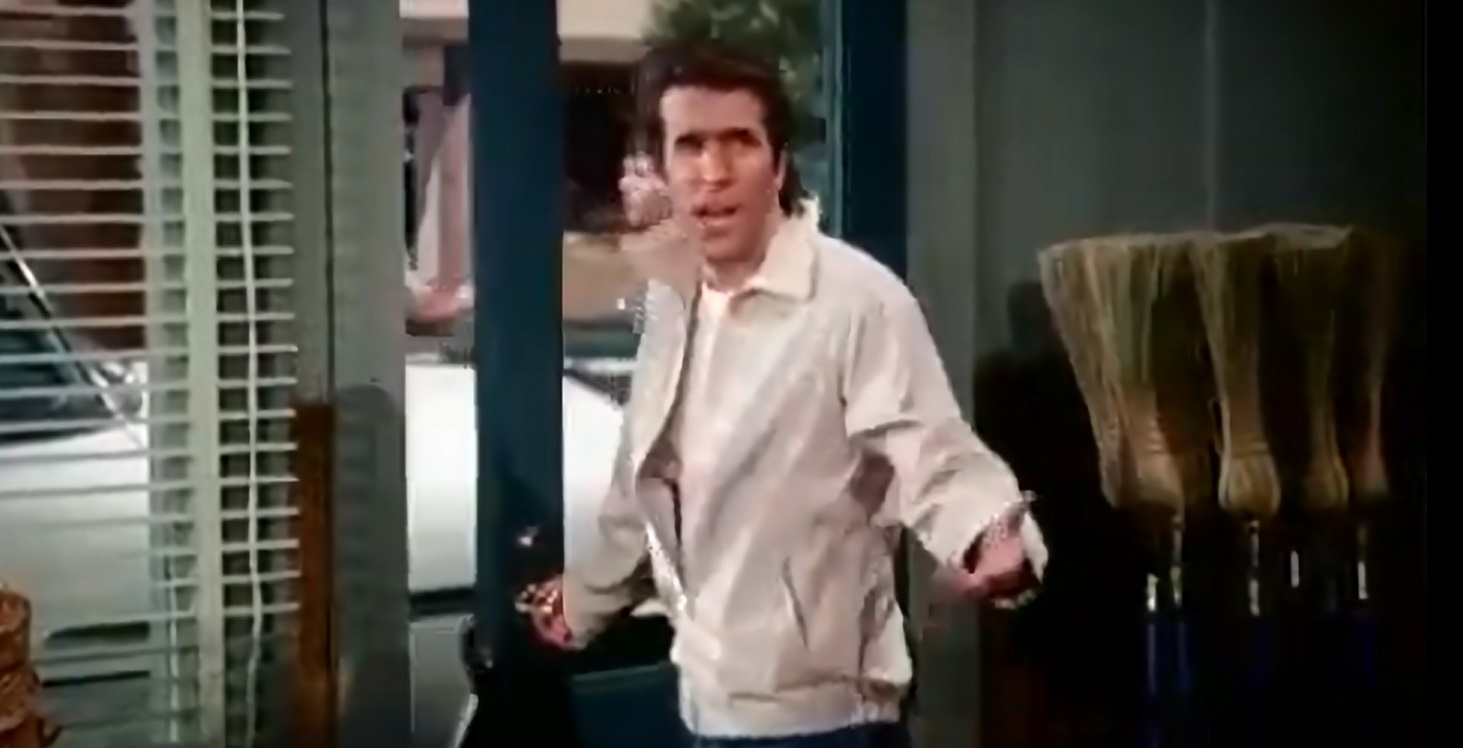 And again, it's elongated enough that you COULD read it as "Ayyy." Clearly, Winkler was evolving a way for Fonzie to talk.
Finally, in Episode 6, "The Deadly Dares," we see Fonzie trying to get his motorcycle to start (since the network wouldn't allow Fonzie to ride the bike on the show in those early episodes, Winkler is just sort of sitting on the bike in a lot of scenes), and he says "Aaayyy" a couple of times in the scene, the definitive first time that he says "Aayyy."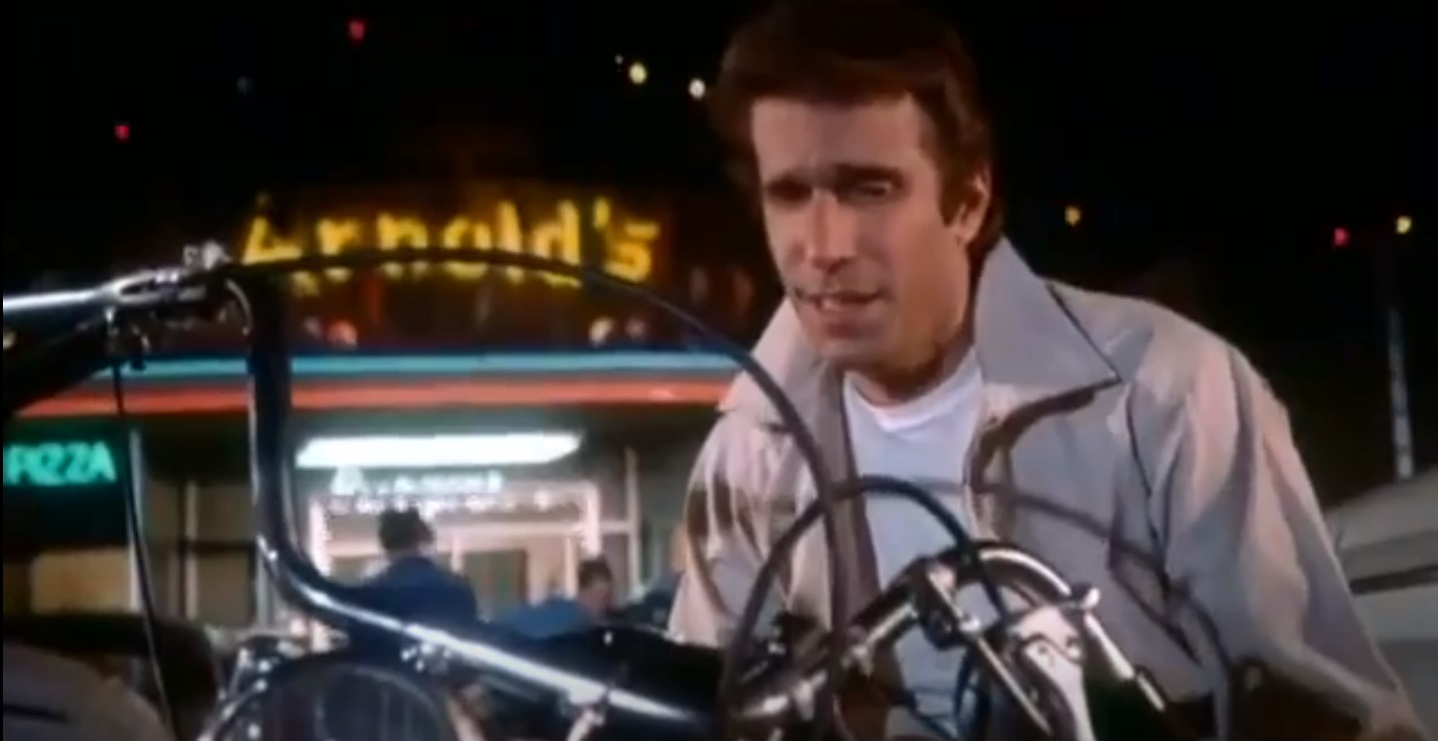 Okay, folks, I'd love to hear your suggestions for this month of pop culture firsts. If you have a suggestion for a future edition of When We First Met, drop me a line at brianpoprefs.com!