Five Great Moses Gunn Guest Appearances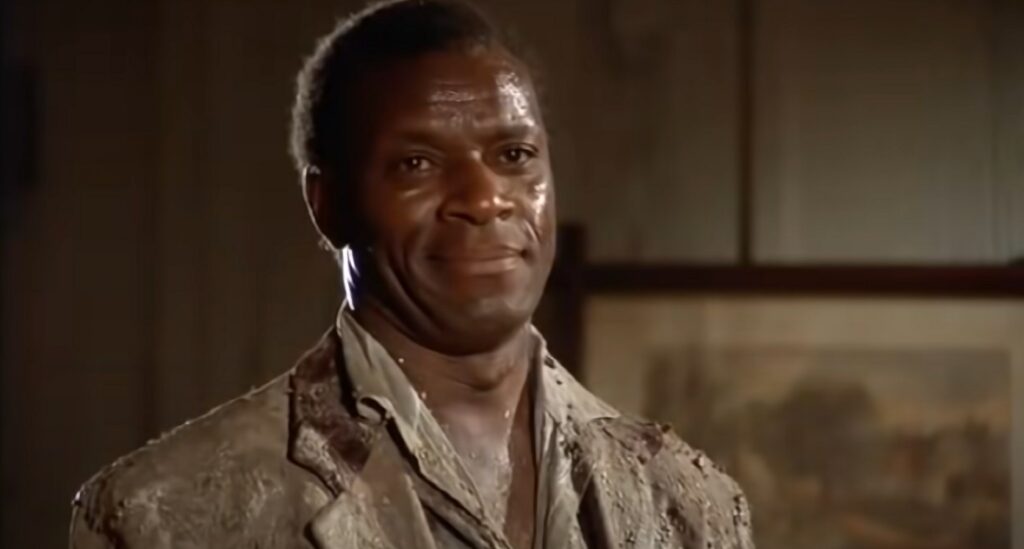 Today, we look at five great guest appearances by Bill Cobbs.
This is "Following a Star," a new feature where I spotlight five great guest spots by an actor who frequently did/does guest spots on TV series in their careers. It doesn't mean that they've NEVER been regulars on shows, but obviously I'm not looking to spotlight people who are best known for their regular TV roles (like no Jason Alexander or Florence Henderson, for instance).
Since this is Black History Month, I'll specifically spotlight Black character actors this month.
Moses Gunn lived more than most of us before he was even 30 years old. He was part of one of the last generations where "riding the rails" as a 12 year old was actually somewhat feasible (Robert Mitchum also rode the rails as a youth), which Gunn did after his mother died. He eventually returned home and lived with his English teacher, who helped the young man continue to attend school. He graduated from Tennessee State University and then got a graduate degree from University of Kansas. After teaching for a while at Grambling University, he decided to move to New York to pursue a career in acting. He made his Off-Broadway debut in 1962, and was soon a prominent stage actor, doing Shakespeare in the Park (where he won an Obie for Titus Andronicus) and becoming a founding member of the Negro Ensemble Company (where he won another Obie for his work on the play, First Breeze of Summer). Gunn was nominated for a Tony for Best Actor in a Play for The Poison Tree in 1976. Gunn also began to work in films, like the Shaft films, and Ragtime. He appeared in many television shows between the 1970s and his passing in the early 1990s.
Kung Fu (Isaac Montola)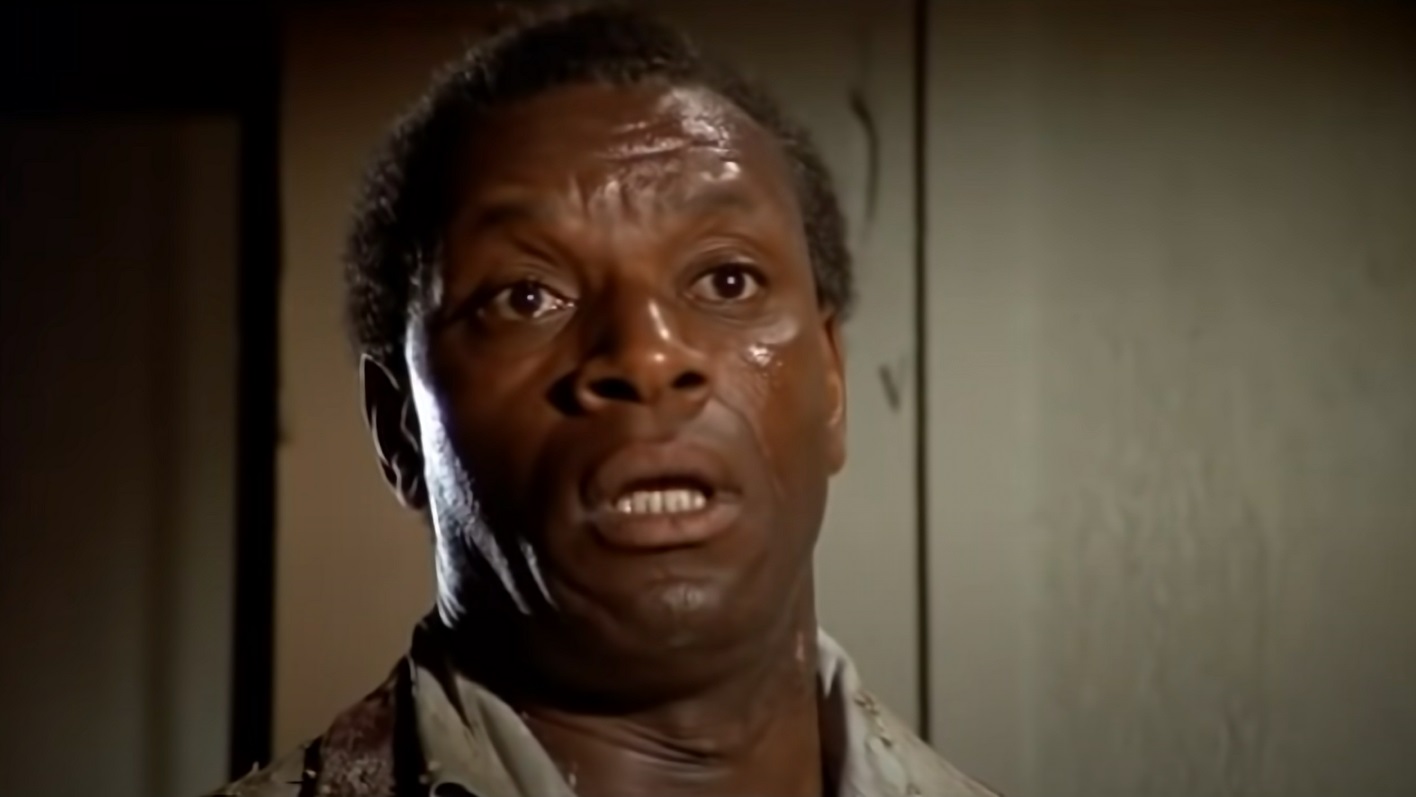 I'm not here to tell you that this episode of Kung Fu, "The Stone," is great or anything, but it's very much a spotlight episode for Gunn and he is allowed to just go nuts in the episode. He plays an expert in the Brazilian martial art of Capoeira…
Montola has a diamond that he stole, and he loses it in the episode, and he will do anything to get it back. Check out Gunn's range of emotions in this sequence…
Excellent stuff, even if the episode itself is a bit silly.
Good Times (Carl Dixon)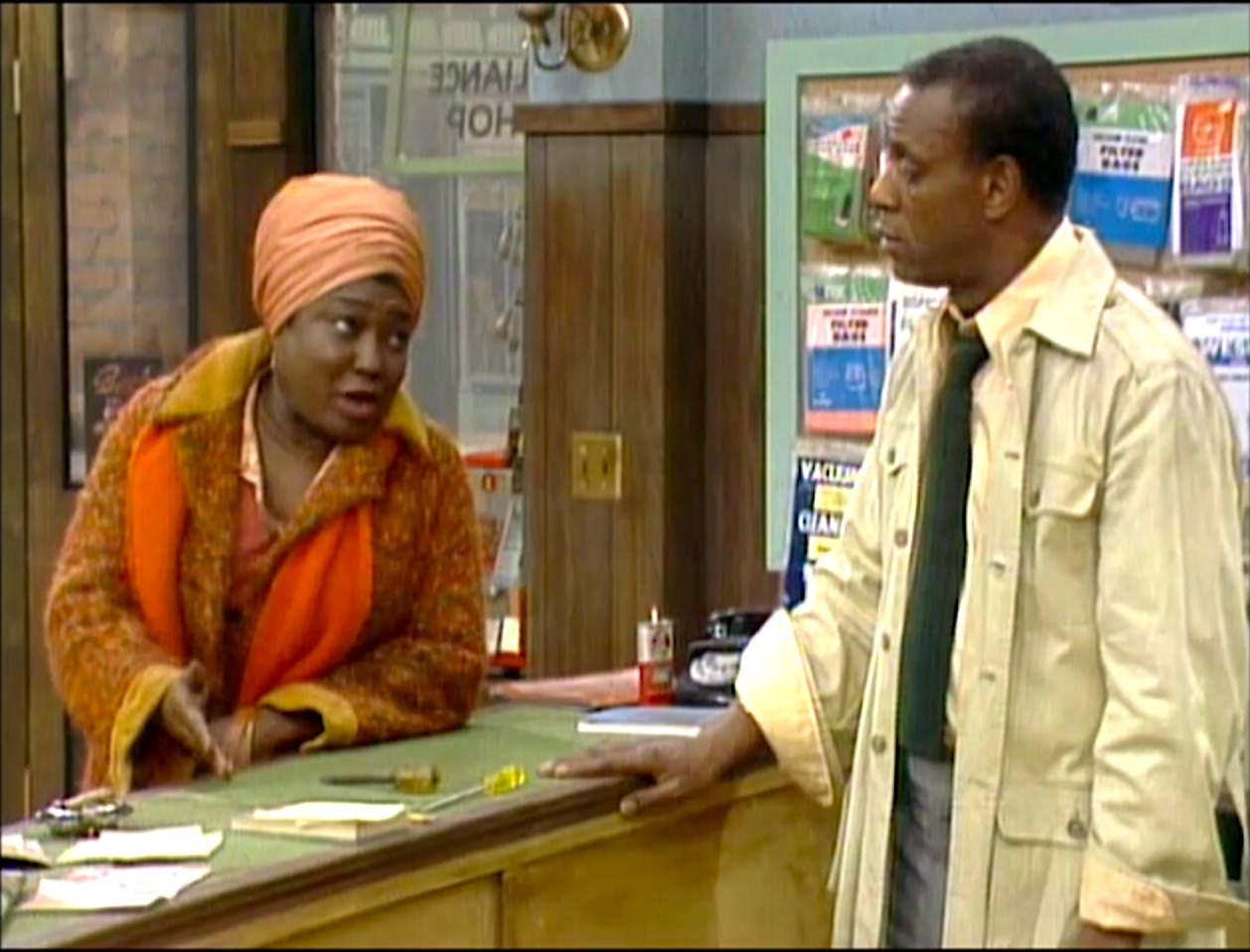 On the fourth season of Good Times, Gunn had a prominent recurring guest spot as Carl Dixon, first a shop owner who employs Michael (and inadvertently inspires Michael to become an atheist), and then Florida Evans' love interest in the wake of her husband, James' death (John Amos was fired from the show after Season 3). When Esther Rolle left the show after Season 4, they wrote her out by having her marry Dixon and the two moved away. When Rolle returned for Season 6, Dixon was only briefly mentioned to say that he died off screen (Rolle would only return if she wasn't married to Dixon anymore). Gunn's Dixon was a compelling character.
Little House on the Prairie (Joe Kagan)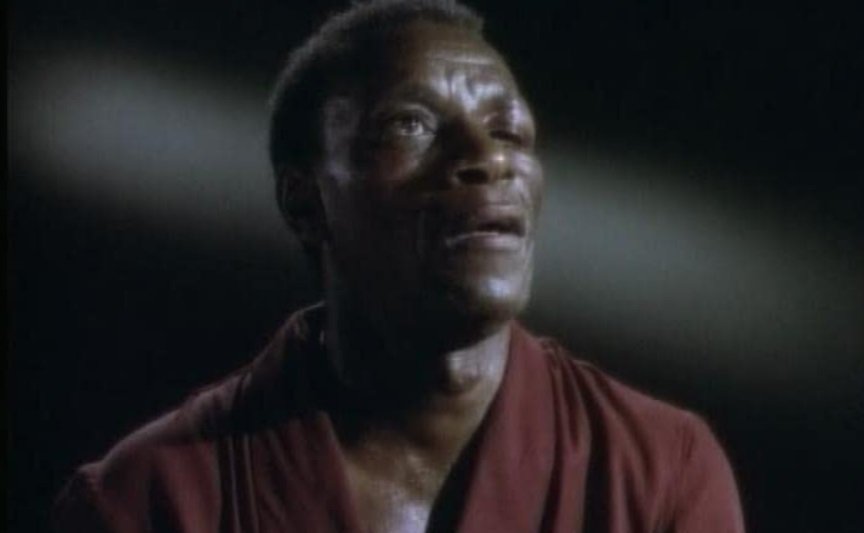 In Little House on the Prairie Season 4's "The Fighter," Gunn plays a washed up boxer who is now touring small towns, offering to fight all comers if they can last a round with him. Charles ends up being forced to take the place of an injured Jonathan, and he surprisingly defeats Kagan, but it is then revealed that Kagan is in terrible condition (where he could die any time he goes into a ring) and that was why Charles was able to beat him. Charles decides to give Kagan the prize money, but when he walks in, he sees Kagan was about to kill himself! Charles stops him, and the two become friends, and Kagan eventually decides to settle down as a farmer (but not before first getting his son from following in his foot steps). Gunn was a regular on the Little House quasi-spin-off, Father Murphy, and returned to the original series later on a recurring character.
Hill Street Blues (Marvin Sloan)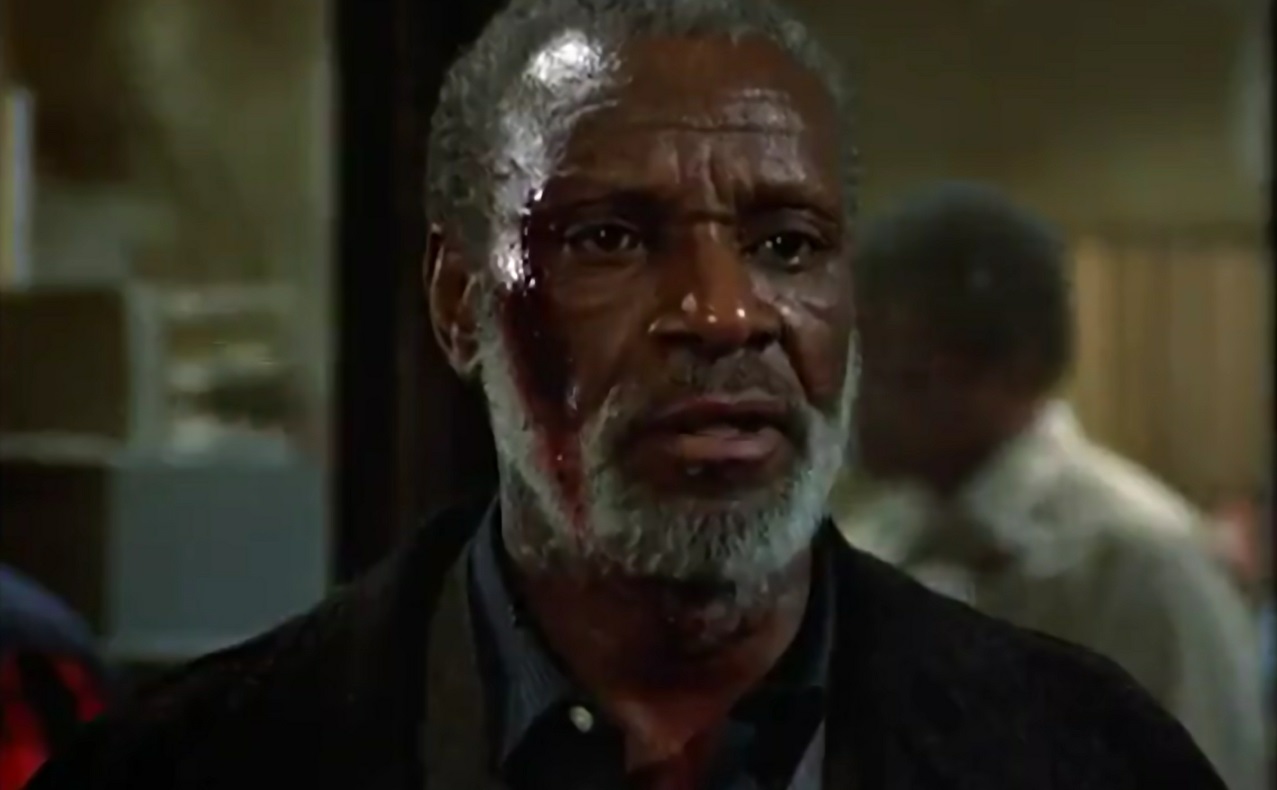 In this tragic episode from the final season of Hill Street Blues, "City of Refuse," Gunn plays a local man who has to keep fighting off crack addicts from his small house in the middle of a now-bad neighborhood in the city. Marvin Sloan is hard of hearing and can't see too well, but he doesn't want any handouts. Officers Flattery (Robert Clohessy) and Russo (Megan Gallagher) help him out, insisting that the Medicaid that can help him is his right, not "charity." He is very grateful for their help, and offers to help THEM by suggesting that they date each other (much to their embarrassment). Tragically, though, after his house is attacked again, he gets his shotgun and begins firing at the crackheads, but when the cops arrive, he is too disoriented and can't hear them, so he begins to fire on the cops, as well, and they have to return fire and kill him.
Homicide: Life on the Street (Risley Tucker)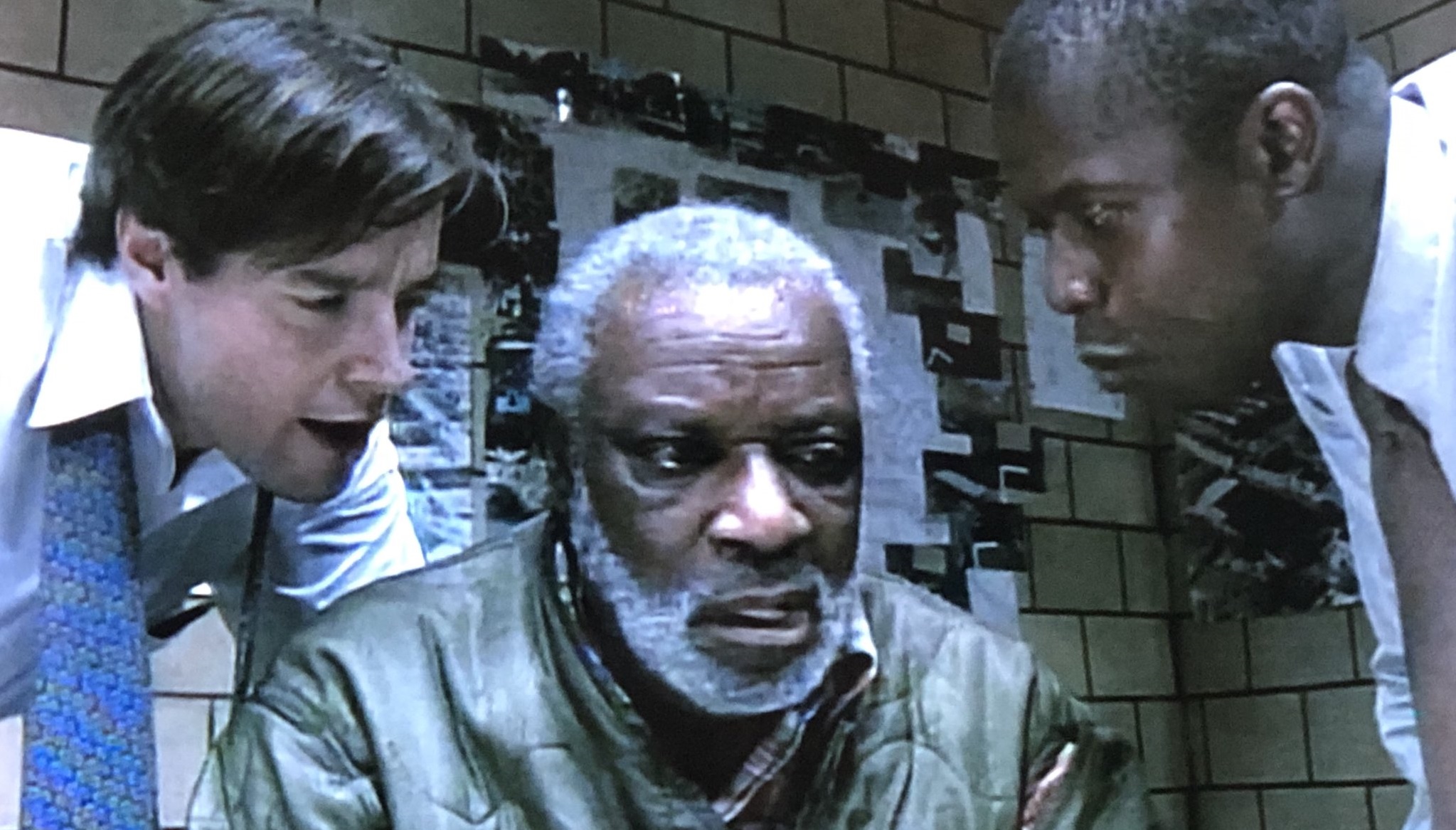 Early in Season 1 of Homicide: Life on the Street, the brilliant "Three Men and Adena" episode was released. It saw Pembleton (Andre Braugher) and Bayliss (Kyle Secor), who have only recently become partners in the Homicide detective division of the Baltimore police department, spend pretty much the entire episode just in the interrogation room trying to break Risley Tucker (Gunn) and get him to confess to killing a young girl, Adena Watson. There's not enough evidence to arrest him for the crime, and they're going to have to release him if they can't get a confession.
Gunn passed away soon after the episode aired. He had some amazing monologues, like "You got your dark side, and it terrifies you, and it frightens you. It scares you cause it's powerful and it makes you capable of doing anything. Anything. Without it, you look in the mirror, and all you see is an amateur."
In the end, they don't get the confession. It's so bleak, but so well-written by Tom Fontana.
If you folks have any other actors you'd like to suggest for this feature, drop me a line at brian@poprefs.com! I have my 28 for this month, but feel free to suggest people for the future, including other great Black character actors.