Five Great Mary Alice Guest Appearances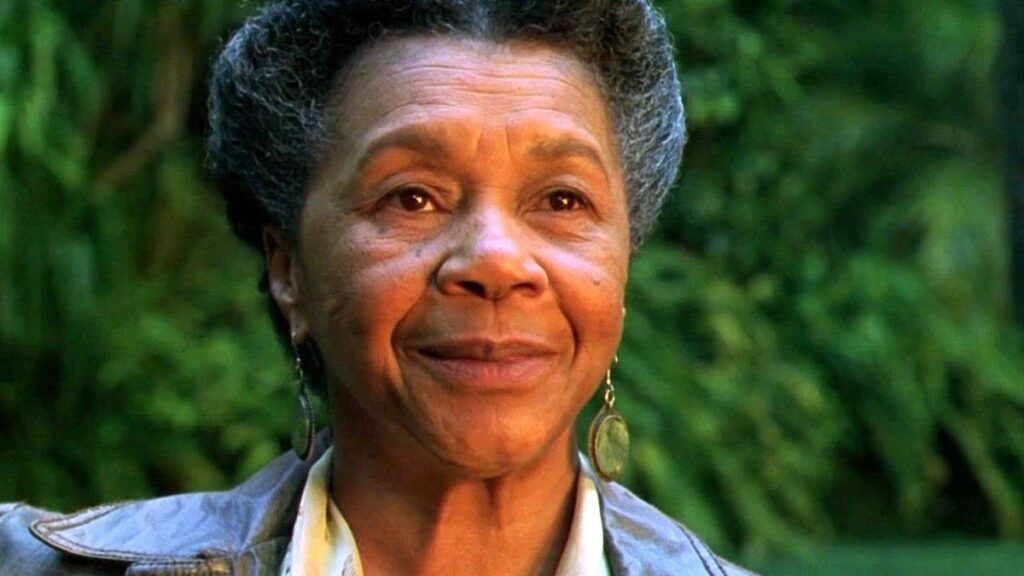 Today, we look at five great guest appearances by Mary Alice.
This is "Following a Star," a new feature where I spotlight five great guest spots by an actor who frequently did/does guest spots on TV series in their careers. It doesn't mean that they've NEVER been regulars on shows, but obviously I'm not looking to spotlight people who are best known for their regular TV roles (like no Jason Alexander or Florence Henderson, for instance).
Since this is Black History Month, I'll specifically spotlight Black character actors this month, finishing tonight!
Mary Alice is probably the best example I can think of of an iconic actor who, by virtue of her best work coming on the stage, is sadly best known for her season and a half as the dorm director on A Different World. This is the woman who originated the role of Rose Maxson in August Wilson's Fences, people! She even won a Tony Award for that performance. She was nominated for a Tony Award for Best Actress in a Play. She's won an Emmy for Best Supporting Actress in a Drama Series. And yet, her best known role is still that of Lettie Bostic on A Different World, a dorm monitor character who the series quickly realized was a superfluous character (as the show was really all about the students). However, the people who worked with her knew of her immense talent, and they often found ways to give her some excellent guest spots in TV shows over the years (as well one of her last major roles, taking over from Gloria Foster as the Oracle in the Matrix sequels).
Sanford and Son (Frances Victor)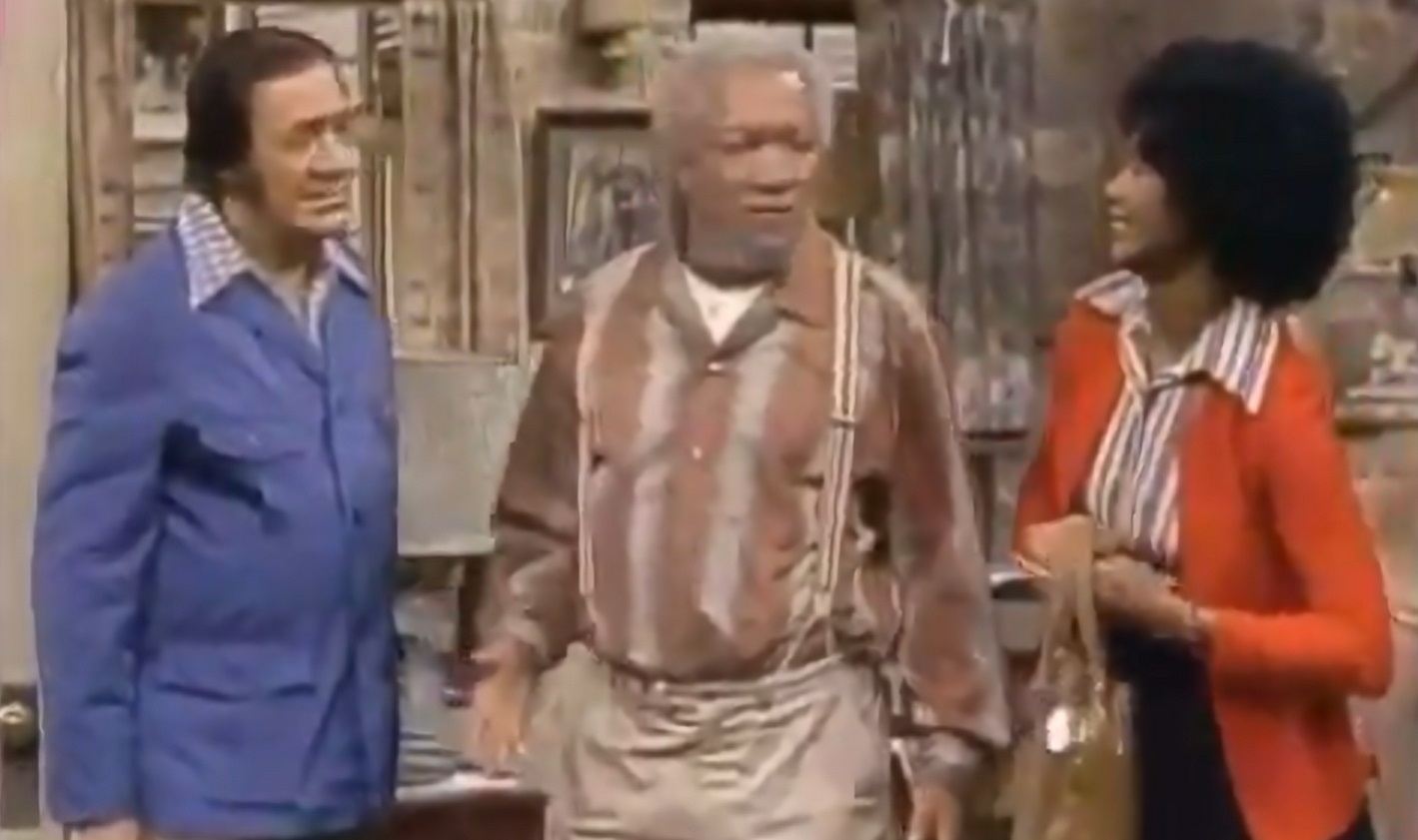 In Sanford and Son Season 4's "My Brother-in-Law's Keeper," Alice guest-starred as Fred's baby sister, who has now married a White man. As you might imagine, Fred does not take it well, and that drives the conflict throughout the episode. The fascinating thing is that Frances' new husband is also a bit of a loose cannon, as he has a bad gambling habit (and so Fred thinks that he stole some money from him), and it turns out that the stolen money was actually Frances taking the money to make sure her husband DIDN'T take it and the episode all ends happily, but, like, huh? That's a pretty big red flag, no?
Good Times (Loretta Simpson)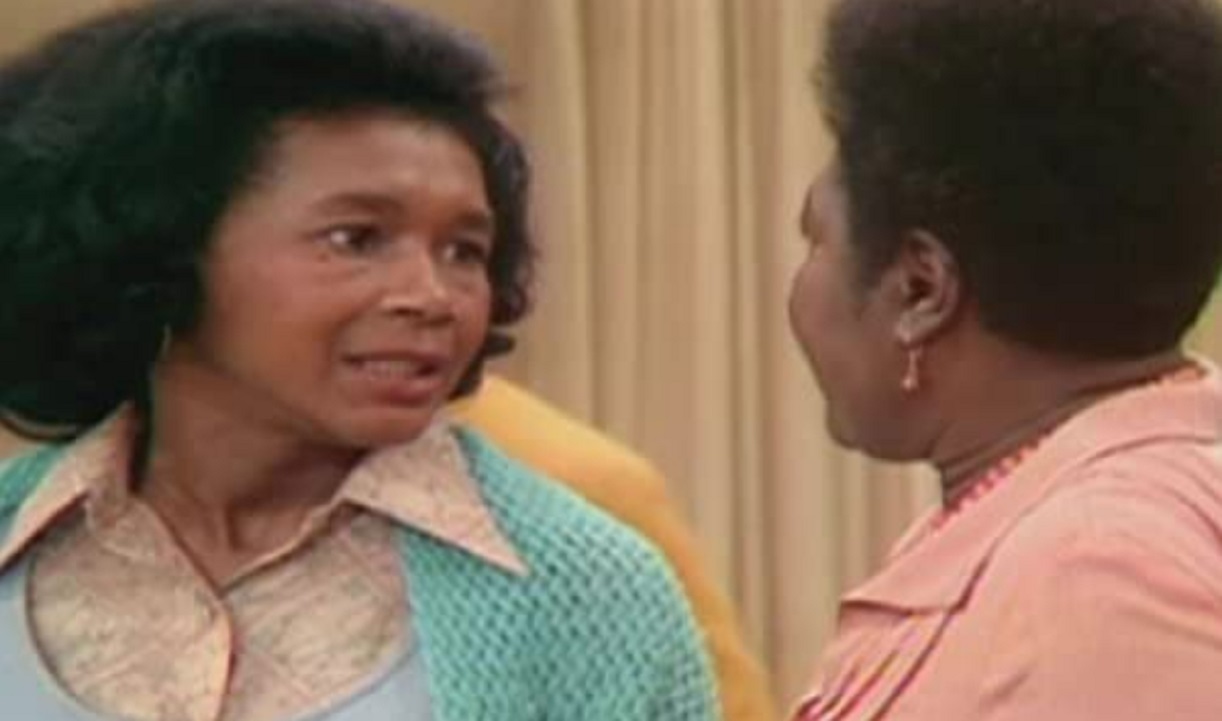 Good Times Season 3's "The Baby" is a really juicy role, as Alice plays a widow on welfare who already has two children who is having a third child, and she has decided to give it up for adoption. Naturally, her friends Florida and Willona disagree with her decision. Alice emotes like CRAZY in this episode, as she explains why she doesn't even want to see the baby for she fears she won't be able to go through with the adoption. Of course, shenanigans happen and she goes into early labor with just JJ around to help. In the end, Thelma "accidentally" gives the baby to Loretta, who changes her mind at the end of the episode and everyone celebrates. Florida at least acknowledges that it won't be easy for Loretta either way. That's SOMEthing in an otherwise oddly one-sided plot.
I'll Fly Away (Marguerite Peck)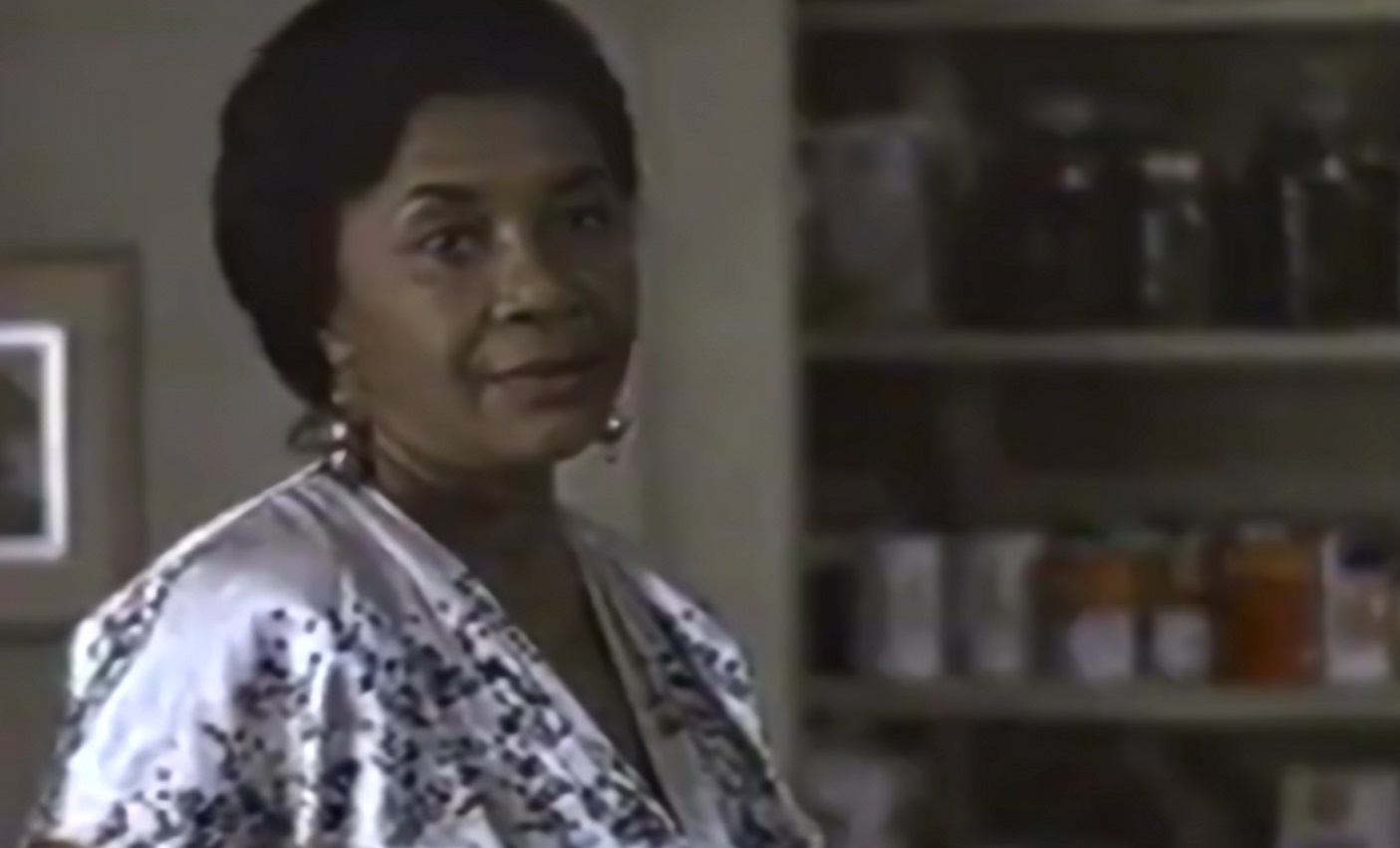 While Alice was nominated twice for Best Supporting Actress for her role on I'll Fly Away as Lily (Regina Taylor)'s neighbor and friend, Marguerite Peck, she was really "just" a recurring guest star on the show, with just seven appearances spread over two seasons. However, the Emmy was well-earned for this subdued role of a friend who just wants what's best for her younger friend, even if their generational differences sometimes make their interactions awkward. It's so complex and well handled. Lily is obviously the more emotionally mature of the two, and yet, she appreciates Marguerite's friendship, as it is clearly one of pure intentions, and so she sometimes basically "throws her a bone" in their interactions. There's a good episode in Season 2 (when Alice won her Emmy) called "The Third Man" when Marguerite is interested in a train porter who clearly has eyes for Lily. Marguerite handles it so sweetly, even as her ego is clearly bruised. It's such a nice friendship.
Law and Order (Virginia Bryan)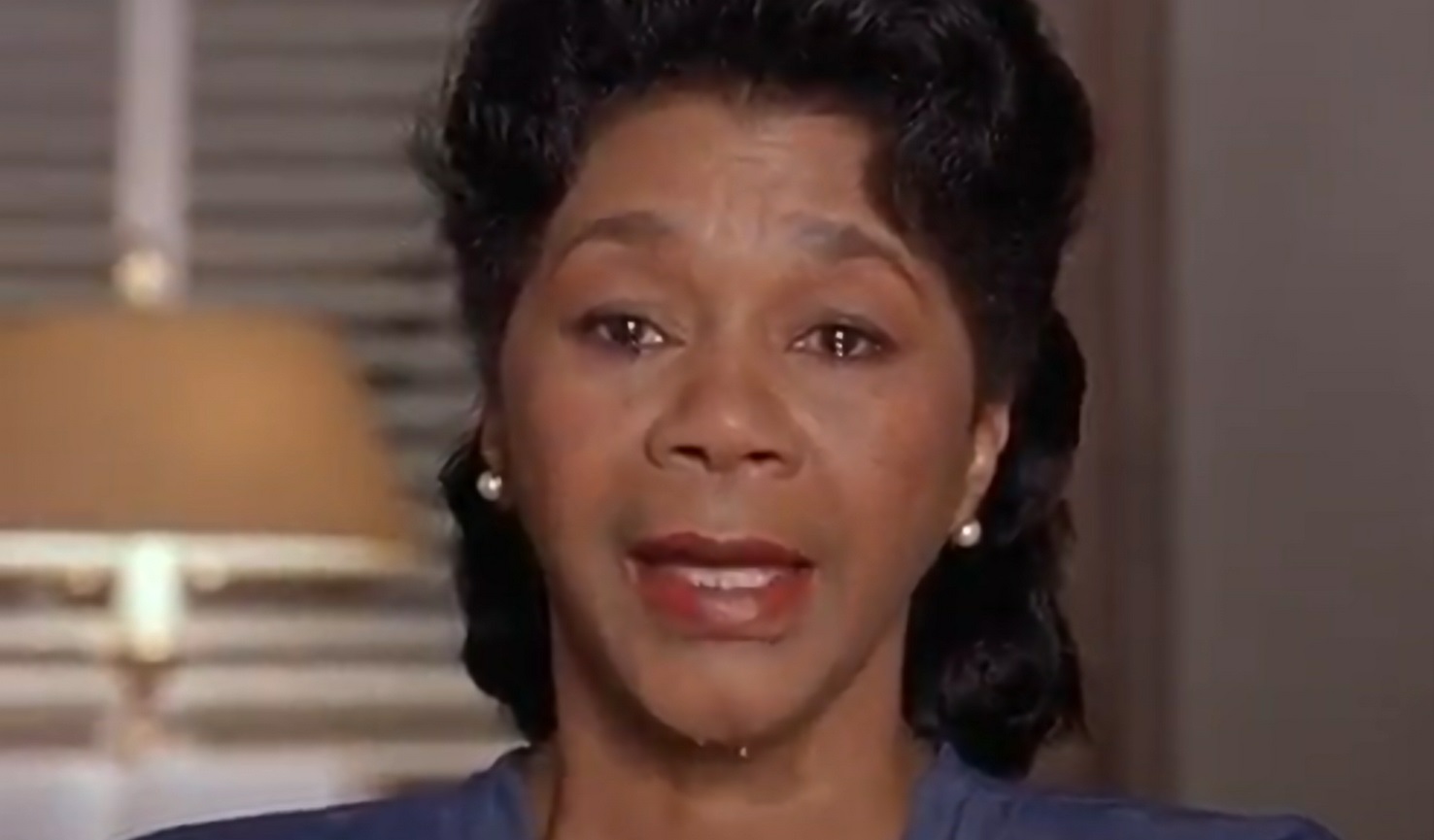 In Law and Order Season 3's "Mother Love," Alice gives a powerhouse performance as a well-to-do woman whose daughter is murdered. The daughter was a drug addict, and after the police initially suspect her dealer, they eventually realize that someone in the dead woman's family killed her and tried to frame the dealer. The District Attorney's Office think that it is the father, but after interviewing the mother, the woman breaks down and gives this SUPER powerful monologue detailing how her daughter begged her to just end her life and she eventually shot and killed her own daughter. It's truly HEARTRENDING. This leads to a fascinating debate about whether to charge her with Manslaughter 1. One of the lawyers insists that it would be racist to NOT charger her. In the end, the Grand Jury only indicts on an illegal gun possession charge. It doesn't matter, as she is already essentially lost to her trauma by that point, so she doesn't even care.
Oz (Eugenia Hill)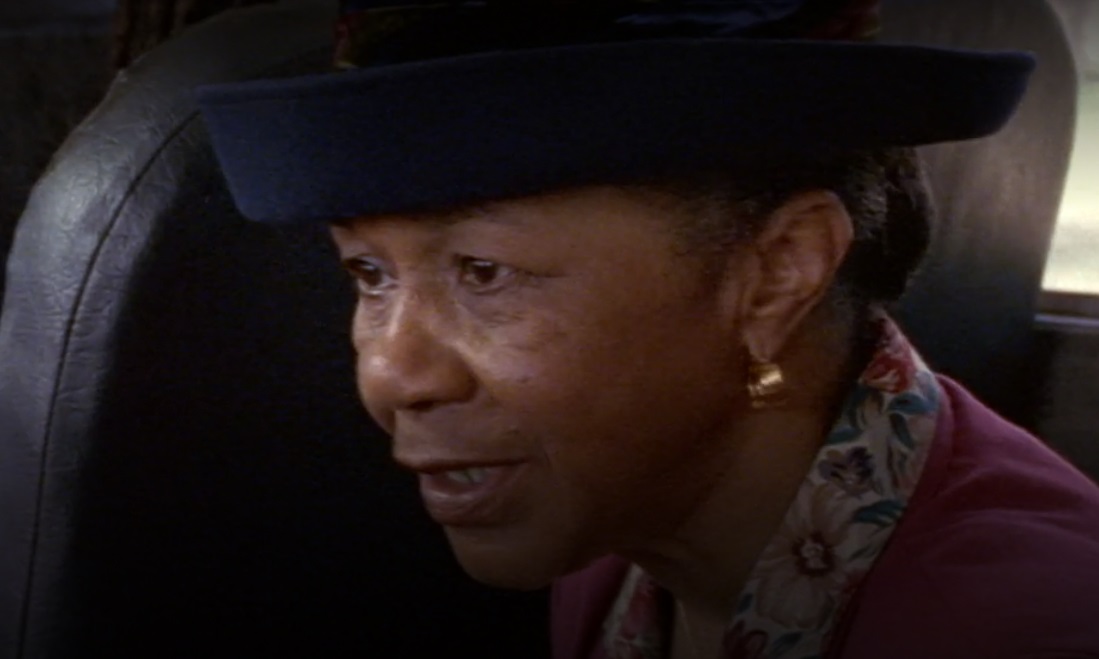 In Oz's Season 5 premiere, Alice plays Augustus (Harold Perrineau)'s mother, visiting him to tell him of his wife's intent to divorce him after all of these years. She chats with a wife of another prisoner and they bond, and she shares stories about Augustus and it is so touching. She is just so filled with genuine emotion that it is hard not to feel whatever her character is feeling. This being Oz, though, of course the bus crashes and all of their family members die. SO MESSED UP.
If you folks have any other actors you'd like to suggest for this feature, drop me a line at brian@poprefs.com! This month is done, but feel free to suggest people for the future, including other great Black character actors.