Five Great L. Scott Caldwell Guest Appearances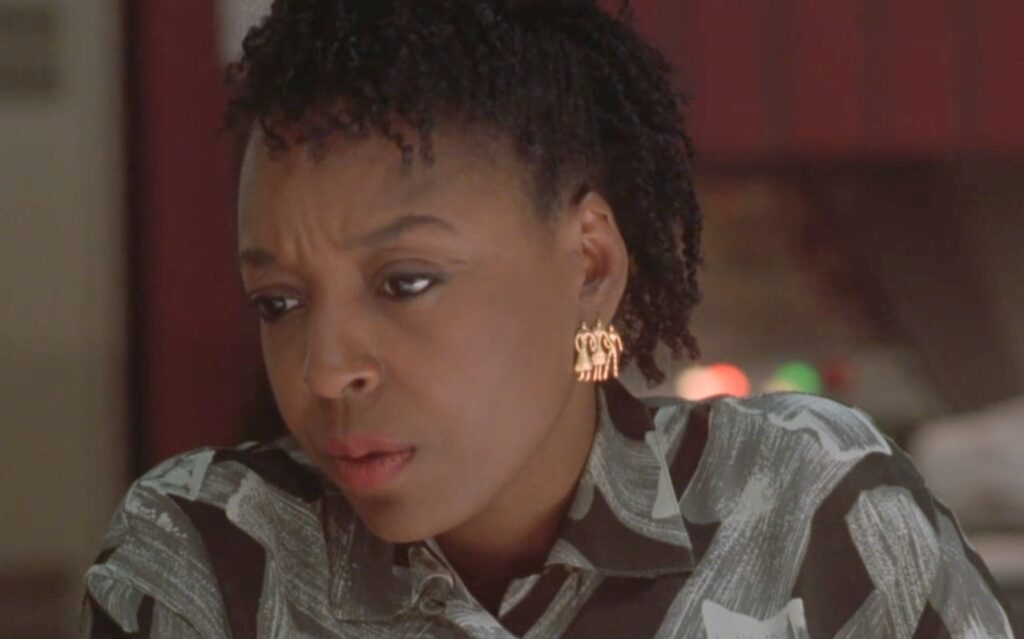 Today, we look at five great guest appearances by Bill Cobbs.
This is "Following a Star," a new feature where I spotlight five great guest spots by an actor who frequently did/does guest spots on TV series in their careers. It doesn't mean that they've NEVER been regulars on shows, but obviously I'm not looking to spotlight people who are best known for their regular TV roles (like no Jason Alexander or Florence Henderson, for instance).
Since this is Black History Month, I'll specifically spotlight Black character actors this month.
The great L. Scott Caldwell (born Laverne Scott, so you certainly can't say that you didn't learn some very important information today) was already married with a child and working as a phone operator when she decided to continue her college studies at Loyola University-Chicago and major in Theater Arts and Communications. While initially planning to be a teacher, Caldwell began to do theater productions in Chicago and in 1978, moved to New York City where she became a member of the iconic Negro Ensemble Company. One of the plays she did for the NEC, Home, went to Broadway with Caldwell in 1980. Outside of a brief two year stretch following an accident, Caldwell continued to do excellent stage work throughout the 1980s, culiminating in her winning the Tony Award for her performance in August Wilson's Joe Turner's Come and Gone. She had already done some TV work, but the Tony Award appeared to open things up a bit, and soon, Caldwell was working regularly in TV and film, with perhaps her most notable role being a member of Girard's U.S. Marshals team in the blockbuster film, The Fugitive (she reprised the role in U.S. Marshals). On top of Caldwell remaining a prolific character actor, she is also heavily involved in the leadership of the Screen Actors Guild.
The Cosby Show (Elizabeth)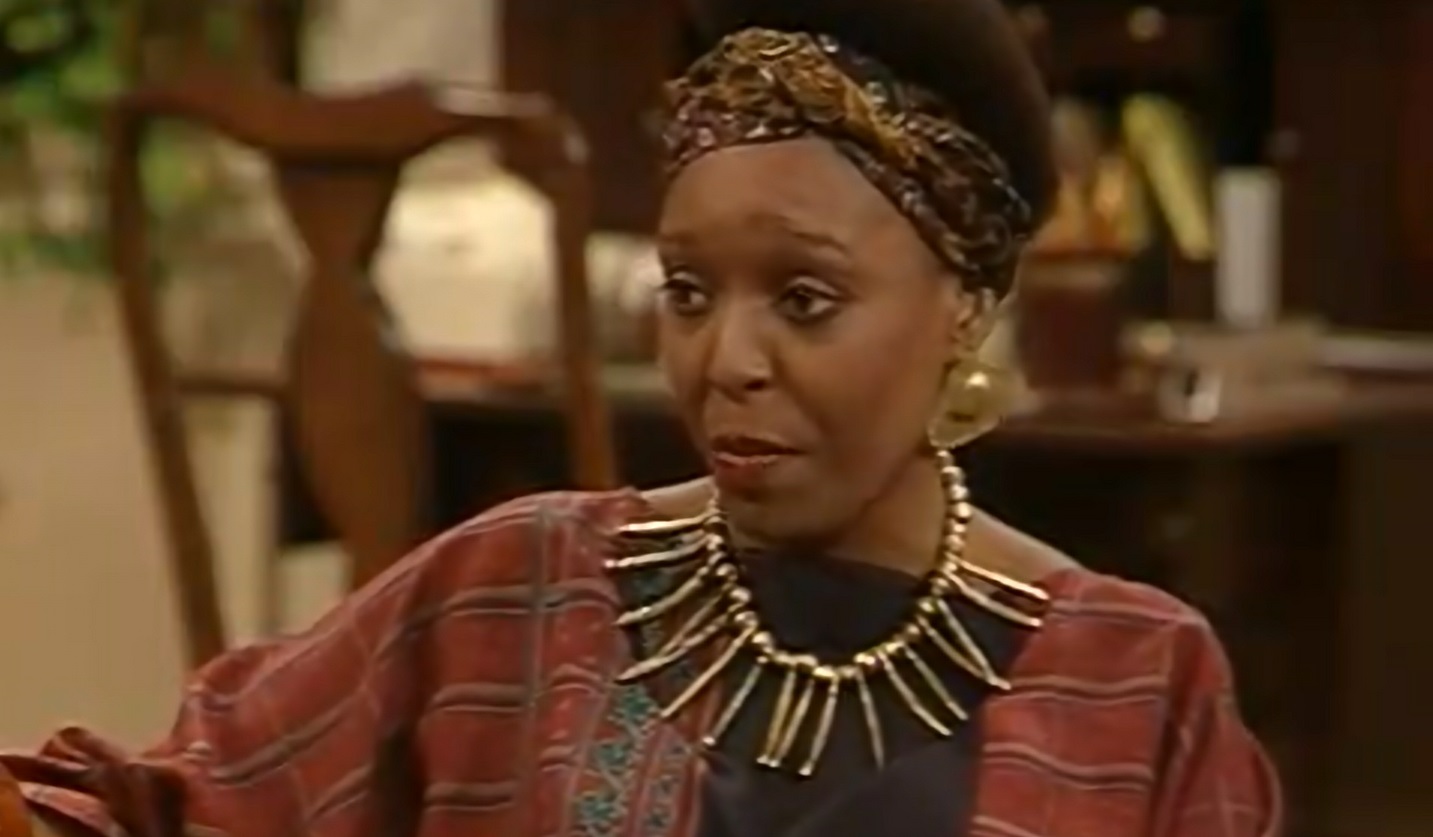 Soon after she received her Tony Award, Caldwell had a strong guest spot on one of the biggest hit shows in the country, The Cosby Show, n Season 5's "Out of Brooklyn," as a famous photographer who was headed into the hardest to find parts of Africa, and was considering hiring Denise as her assistant (this was how the show wrote Lisa Bonet out of the series after she became pregnant in real life). It's not a major role, but Caldwell definitely captured your attention during her big scene, detailing the life of a photographer in the remote parts of Africa.
ER (Dr. Rabb)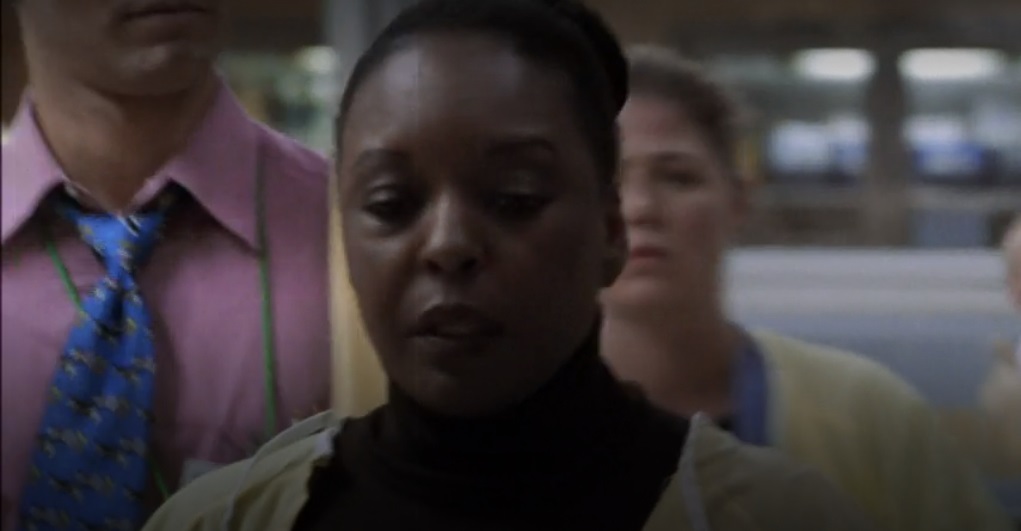 16 years later (I can't help it if Caldwell has done so many amazing guest spots that I "have" to skip around a lot, as I only have five examples to use), Caldwell got another strong guest spot on one of the biggest hit shows in the country, only now it was the medical drama, ER, in Season 10's "NICU," as Abby (Maura Tierney) and Neela (Parminder Nagra) are doing their rotation in the NICU and Caldwell is Dr. Rabb, the head of the department. Rabb is tough, but clearly a caring person. Caldwell would reprise the role three seasons later when Abby's own baby was born prematurely and had to be in the very NICU she used to serve as a medical student.
Lost (Rose Nadler)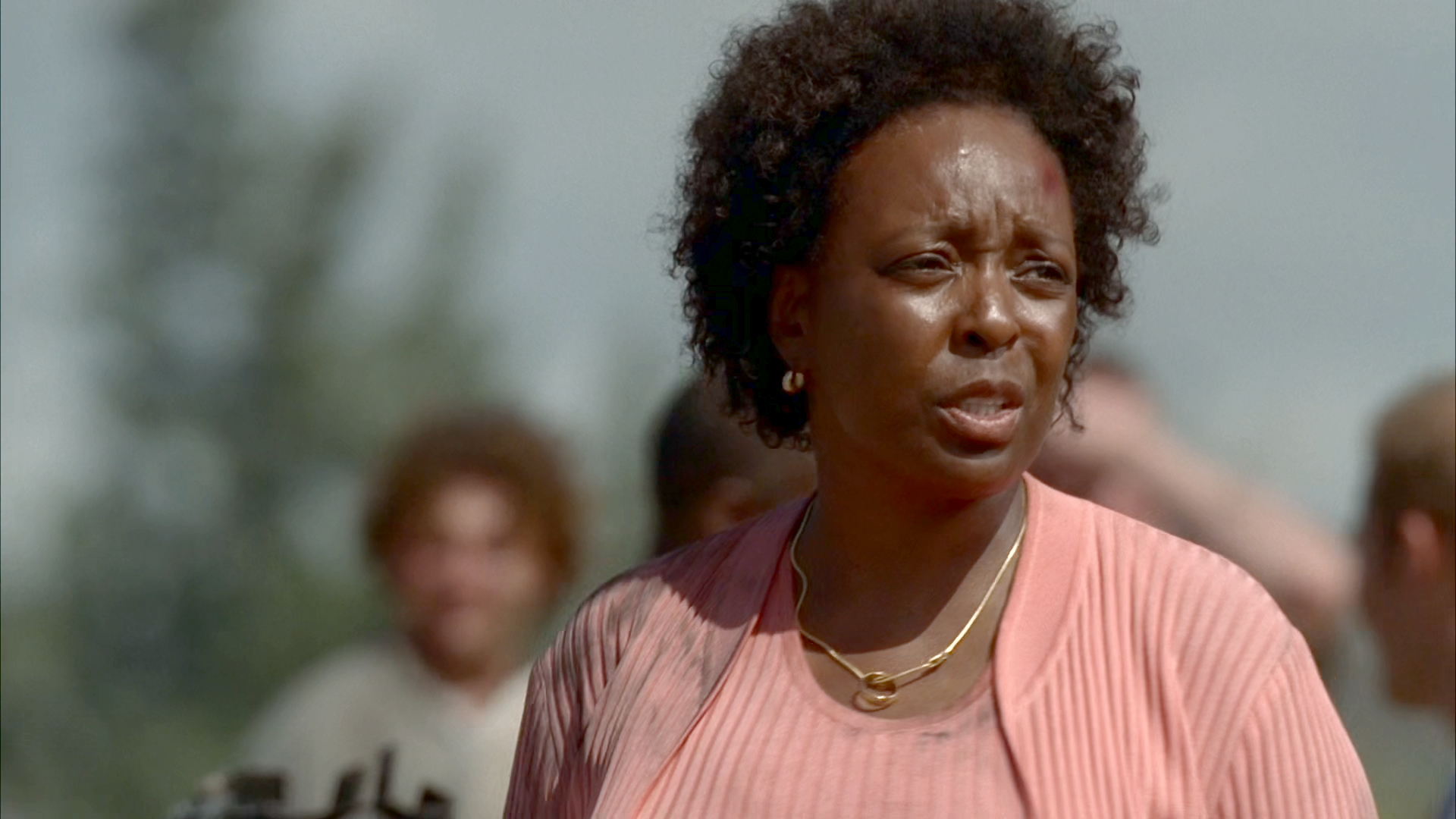 It feels wrong to call Rose Nadler a "guest spot," but the Emmys determine guest appearances by whether you appear in half of the episodes of a given season, and Caldwell never appeared in half of the episodes of any season of Lost, doing "only" 24 episodes of the 121 episodes the series had, and only reaching "main" status in the final season, where every character was deemed to be a "main" character (she was in four episodes in the final season). She was probably the most prominent of the background members of the original survivors (the show would occasionally joke about how the background survivors were, well, you know, just background). She was a woman with terminal cancer who married her husband a year before the crash and the island cured her. In Season 2, she was reunited with her husband, Bernard (Sam Anderson), who she "knew" survived the crash, as well, despite everyone else telling her he did. Rose and Bernard's relationship was one of the most beloved subplots on the series, and Rose perhaps one of the most universally loved characters. Caldwell was just superb in the role.
A Million Little Things (Renee Howard)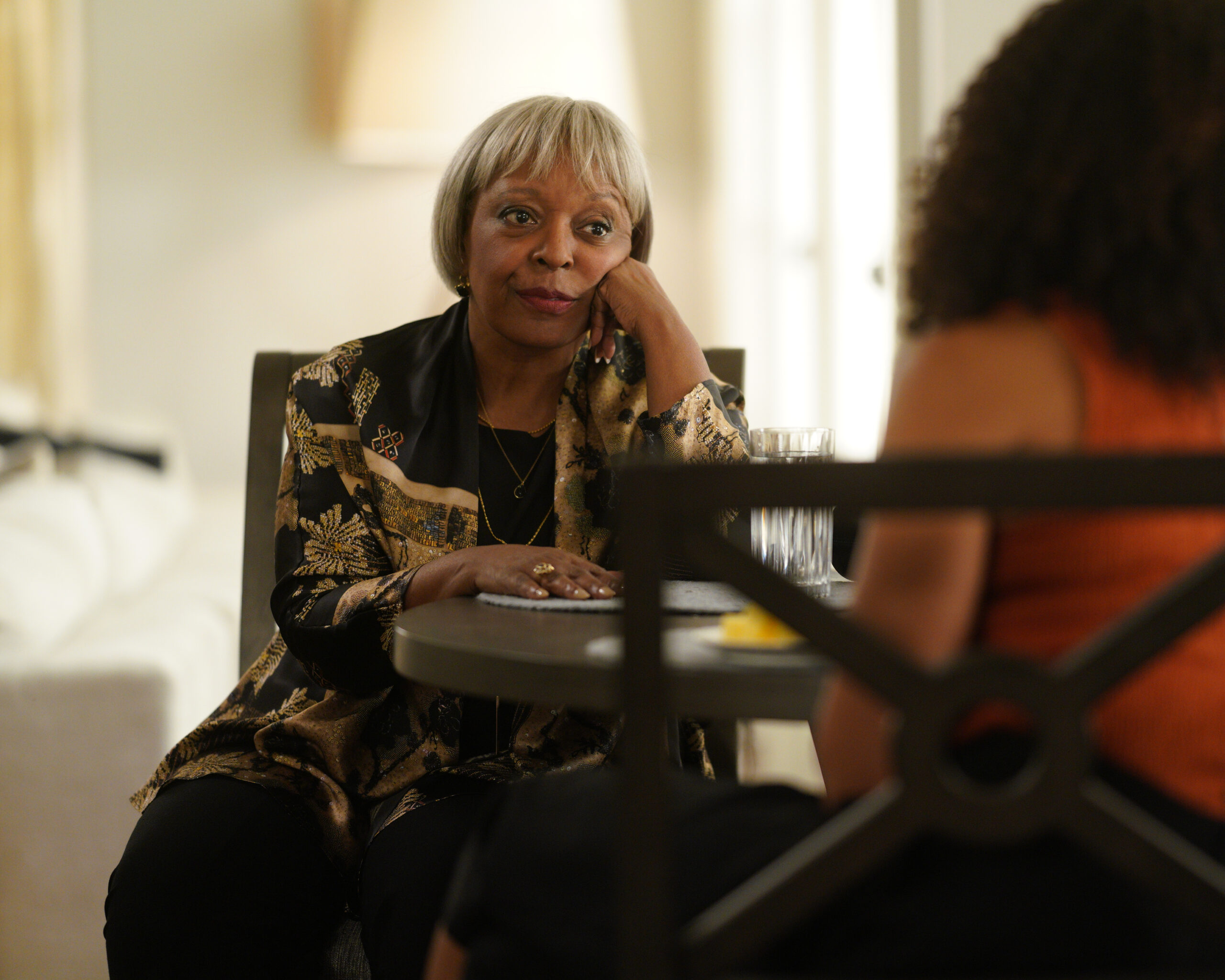 On the drama, A Million Little Things, Caldwell made three excellent guest appearances as Renee Howard, the mother of Rome Howard (Romany Malco), one of the main characters on the series. Renee has been married for over 40 years to her gruff husband, Walter (Lou Beatty Jr.). Renee is a very sweet person, and she and Rome are very close, but Rome struggles with relating to his father, and he hates that his father appears to take his mother for granted. Sadly, the show decided to have Renee abruptly die, to further explore the Rome/Walter relationship. Caldwell was a standout in her episodes.
All Rise (Roxy Robinson)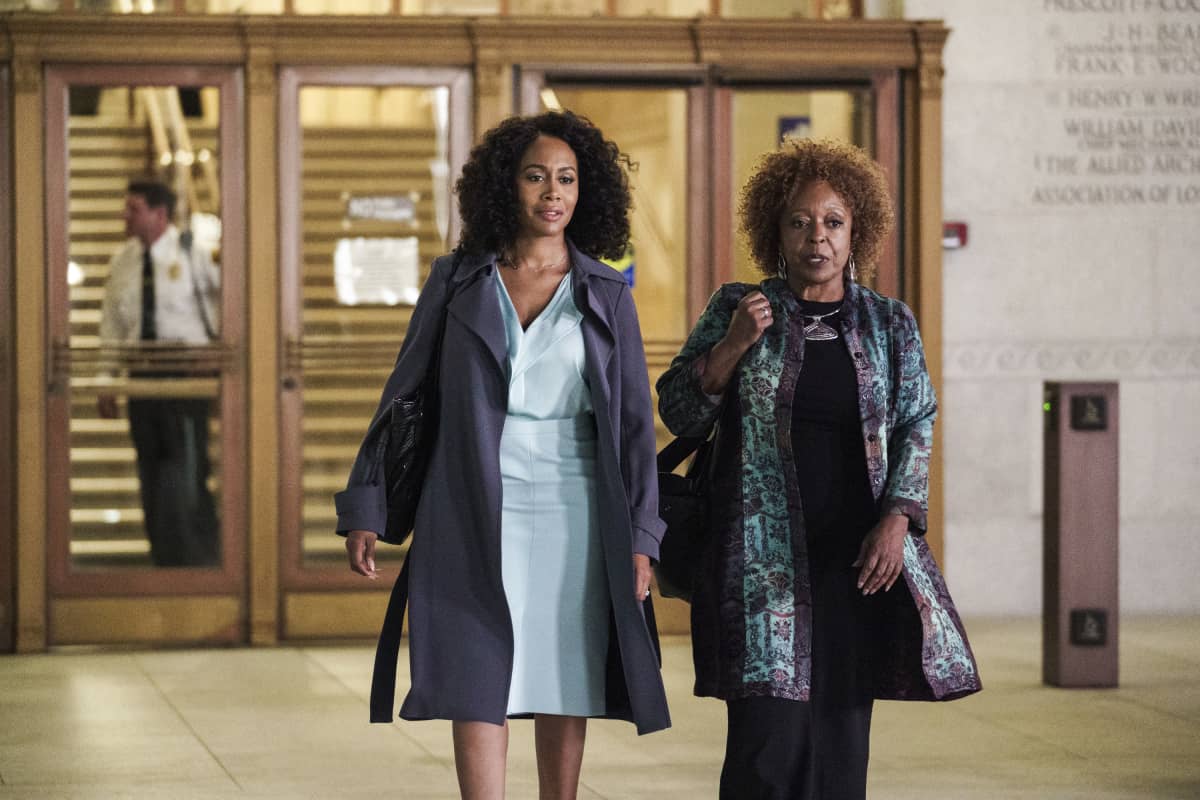 Caldwell is currently a recurring guest star on the acclaimed drama series, All Rise, as the mother of Judge Lola Carmichael (the brilliant Simone Missick). Roxy Robinson is a longtime political activist, and as a result, her actions sometimes put her into conflict with her judge daughter. However, while the two clash in fascinating ways, their love for each other is obvious, as well, as well as the fact that clearly Roxy's life has had a DRAMATIC impact on Lola's sense of justice. Caldwell is an outstanding presence whenever she shows up on the show (which hopefully will be more often when the show returns later this year).
If you folks have any other actors you'd like to suggest for this feature, drop me a line at brian@poprefs.com! I have my 28 for this month, but feel free to suggest people for the future, including other great Black character actors.