Five Movie Fiancées Who Were Surprisingly Chill About Losing Their Engagements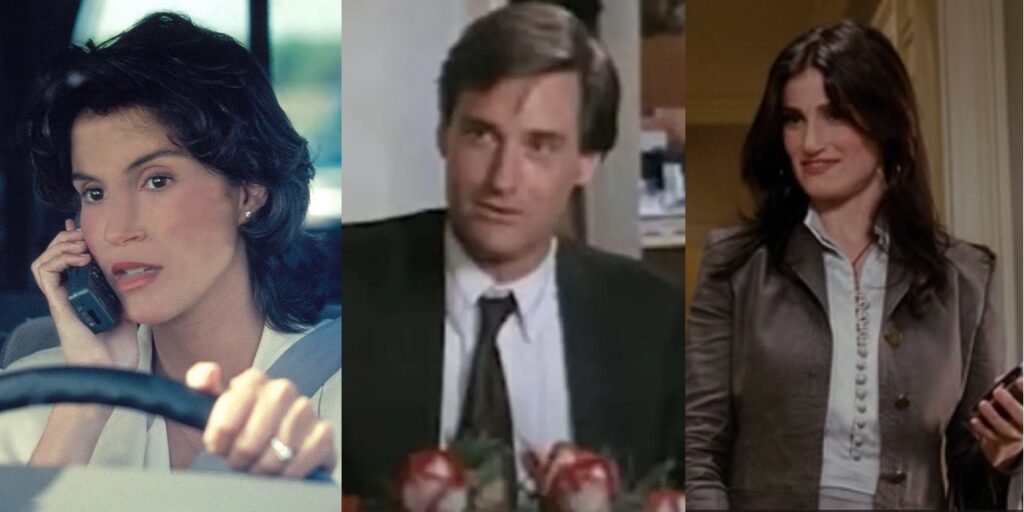 Today, we look at five movie fiancées who were surprisingly chill about their engagements being broken and their former fiancee to end up with some other love interest instead.
In Drawing Crazy Patterns, I spotlight at least five things from pop culture that fit under a specific theme (basically, stuff that happens frequently enough to be worth pointing it out). Note that these lists are inherently not exhaustive. They are a list of five examples (occasionally I'll be nice and toss in a sixth). So no instance is "missing" if it is not listed. It's just not one of the five examples that I chose. You can always feel free to suggest ANOTHER example that fits the theme, if you'd like, but nothing is "missing" from this list.
September is a month of Drawing Crazy Patterns!
As you likely know by now, movies routinely feature love triangles, where a prospective love interest is engaged to be married to another suitor, but their TRUE love is somebody else. Often, the film will make the fiancée out to be a total jerk, so that no one feels bad about the the person getting married ending up with the other love interest. Sometimes, though, the fiancee just ends things amicably, ALSO to make us feel not so bad about the person ending up with the love interest and not the person they were engaged to be married. People tend not to love cheaters, ya know? So here are five instances of engaged movie characters who were oddly chill about being spurned romantically.
DAN LEESON IN THE AWFUL TRUTH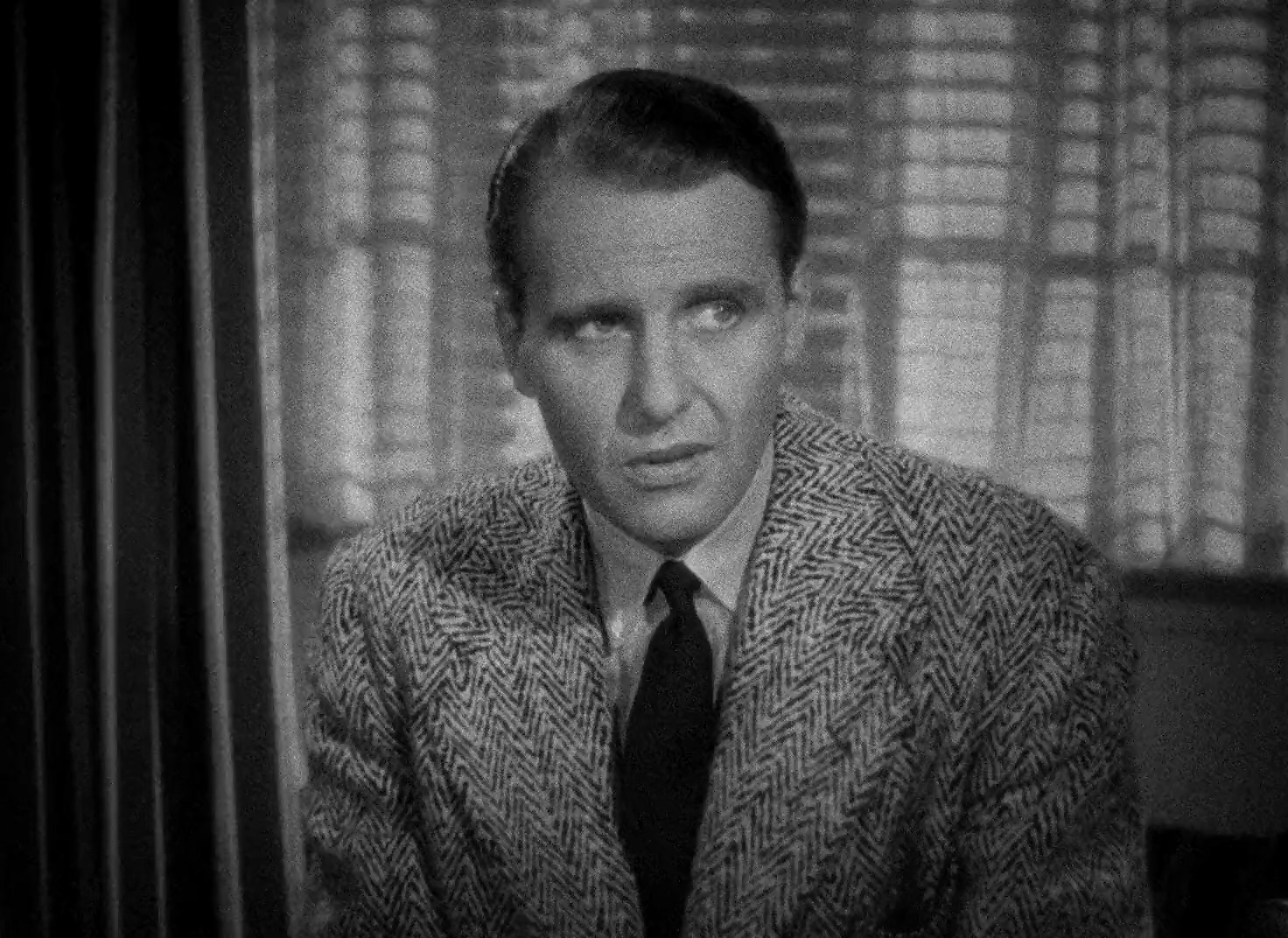 Ralph Bellamy was famous for starring in movies where he would play this type of role, and likely his best performance as this type of character was in 1937's The Awful Truth, where Cary Grant and Irene Dunne play Jerry and Lucy Warriner, who are in the midst of a separation ahead of their divorce becoming official after 90 days (Jerry lied to his wife about going to Florida for business, while instead he was just hanging out at the club, when Jerry returned home unexpectedly, he found his wife's music teacher in their apartment. She insisted that his car broke down and needed a place to stay for the night, and when she learned that her husband lied about going to Florida, they both want a divorce).
Lucy moves into a new apartment during the separation, and soon falls for a nice oilman named Dan Leeson (Bellamy), even though Leeson's wife doesn't approve of her son going with a divorced woman. Anyhow, Jerry tries to make Lucy look bad, and Dan's mom really doesn't want him to marry her, but he stands up to his mom and insists on the marriage. However, when Dan and his mom go to apologize to Lucy for thinking poorly of her due to some of Jerry's schemes, they come upon Jerry and the music teacher brawling in Lucy's apartment (the music teacher snuck in, with ill intent in mind, and Jerry found him when he came to visit Lucy to try to get her to reconcile with him). Dan understandably tells Lucy it is too much for him, and they separate. Jerry, of course, assumes Lucy WAS sleeping with the music teacher, and starts a relationship with a new woman, but this time, Lucy is the one to ruin HIS relationship, and they end up together, reuniting right before the 90 days is over. Bellamy was also a spurned fiance in His Girl Friday, but I don't think he handled it as nicely as he does in The Awful Truth. Note that His Girl Friday even MOCKS the idea of Bellamy playing these types of roles, as I pointed out in an old Meta-Message.
BARONESS ELSA VON SCHRAEDER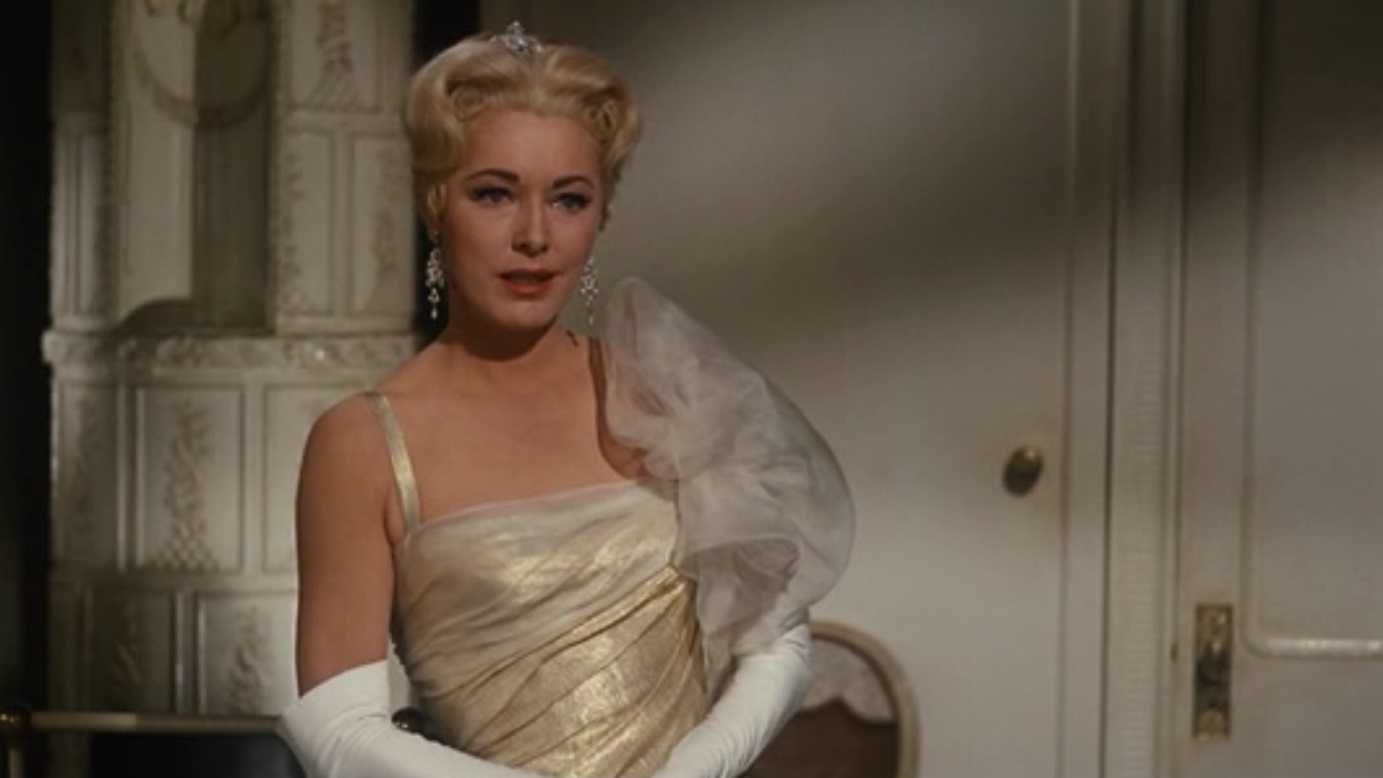 Generally speaking, the hit 1965 film, The Sound of Music, was a fairly faithful adaptation of the iconic Richard Rodgers and Oscar Hammerstein II 1959 stage musical, The Sound of Music. However, there was one major change that COMPLETELY altered one of the major supporting characters in the stage musical, to the point where their character was barely a part of the movie musical.
That character was Baroness Elsa von Schraeder, the fiancée of Captain von Trapp, played by Marion Marlowe in the original stage musical. In the stage musical, she's a delightfully cynical character, and has a song with Max (Kurt Kasznar) (a mutual friend of hers and the Captain) called "How Can Love Survive?" about how only poor people have time for love, and rich people have too much going on, so how can their love survive? It's a hilariously twisted song. In the end, Elsa argues that she will make sure that her and the Captain's love WILL survive. However, when the Captain makes it clear that he won't bow down to the Nazis, she breaks things off with him, as he is just not pragmatic enough for her. It's a dark reason for a breakup.
In the film, all of the cynicism is removed, and the Baroness (played by Eleanor Parker), just realizes that the Captain (Christopher Plummer) is really in love with Maria (Julie Andrews), so she lets him go out of altruism.
WALTER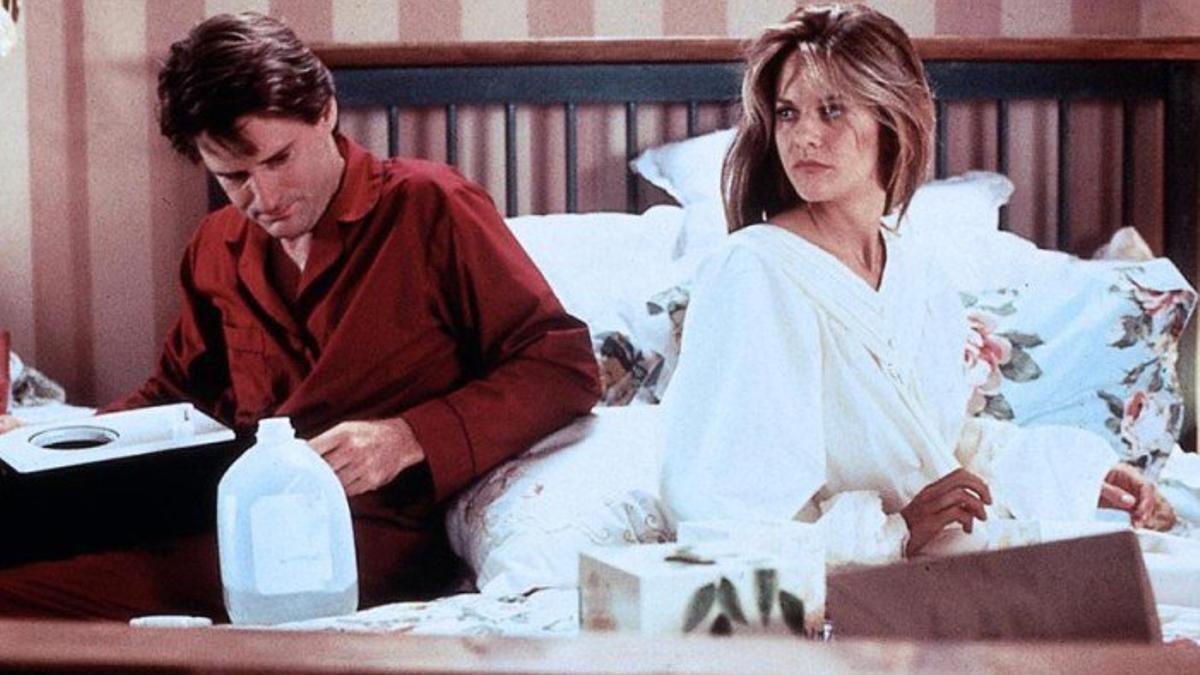 Bill Pullman's Walter in Sleepless in Seattle is so poorly developed that if I told you his name was Walter Jackson, would you even know if I made that last name up or not? I bet not, right? In any event, poor Walter is a very sweet guy, but in the end, his fiancee, Annie, turned out to be kind of a lunatic, as she fell in love with a dude in Seattle after hearing him interviewed on a radio show. Annie then stalked "Sleepless in Seattle" (as the character was named on the radio show), even flying to Seattle to spy on him a bit. In the end, while spending Valentine's Day in New York City with Walter, she ultimately decides that she has to see if "Sleepless" will meet her at the top of the Empire State Building, so she breaks things off with Walter, and he is BIZARRELY chill with it.
Pullman, luckily, got to be on the OTHER end of the love triangle in While You Were Sleeping, so that's something. You don't want to become a Ralph Bellamy type, after all!
DR. MELISSA REEVES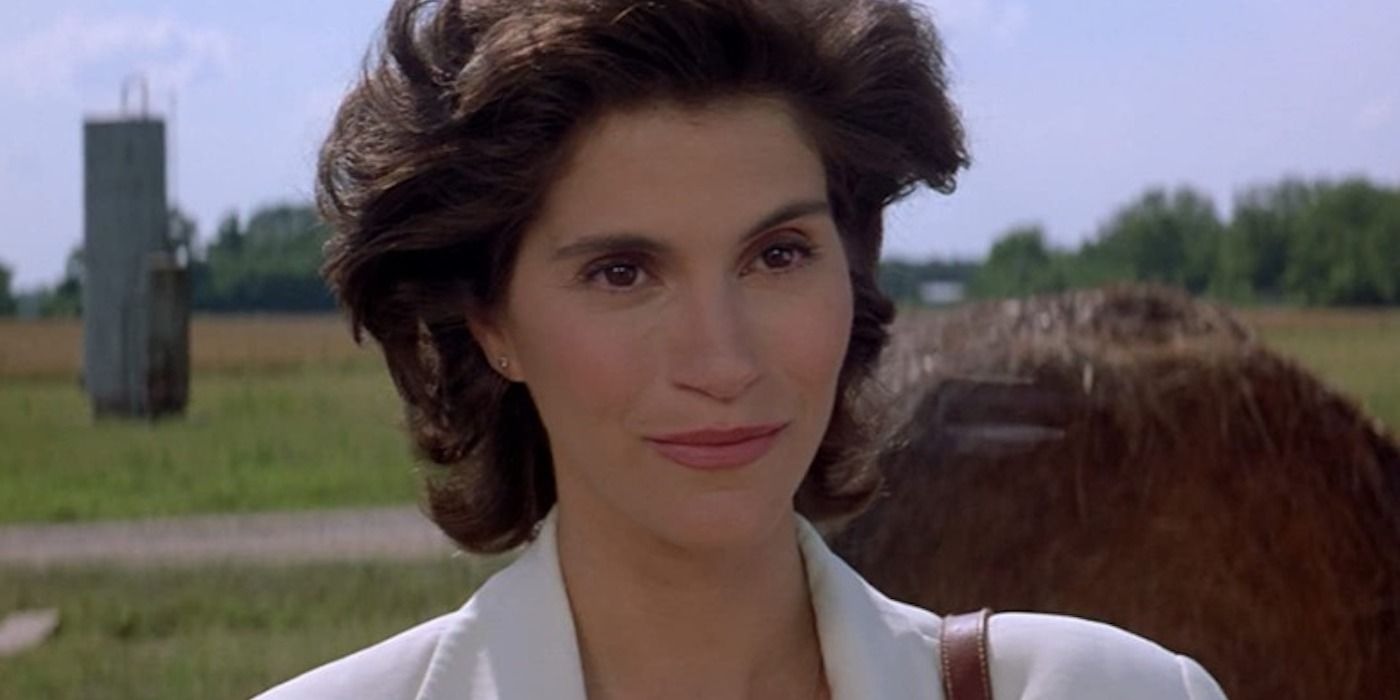 In the hit action film, Twister, Jamie Gertz plays Dr. Melissa Reeves, who is engaged to Bill Harding (Bill Paxton), a meteorologist, who just needs to get his former wife, Jo Thornton (Helen Hunt), to finally sign their divorce papers before he can marry Melissa. Jo, though, sneakily got Bill to come to her while she and her crew (which used to include Bill) are chasing a major tornado where she plans to debut some technology that Bill conceived of during his time working with her. Bill gets Melissa to agree to allow him to see this through before Jo will sign the papers, and they can get married.
Well, obviously, Bill is still in love with both Jo, and storm chasing, and Melissa, who is a psychiatrist, realizes it, even before Bills does, so she amicably breaks up with him and tells him to go be with Jo.
NANCY TREMAINE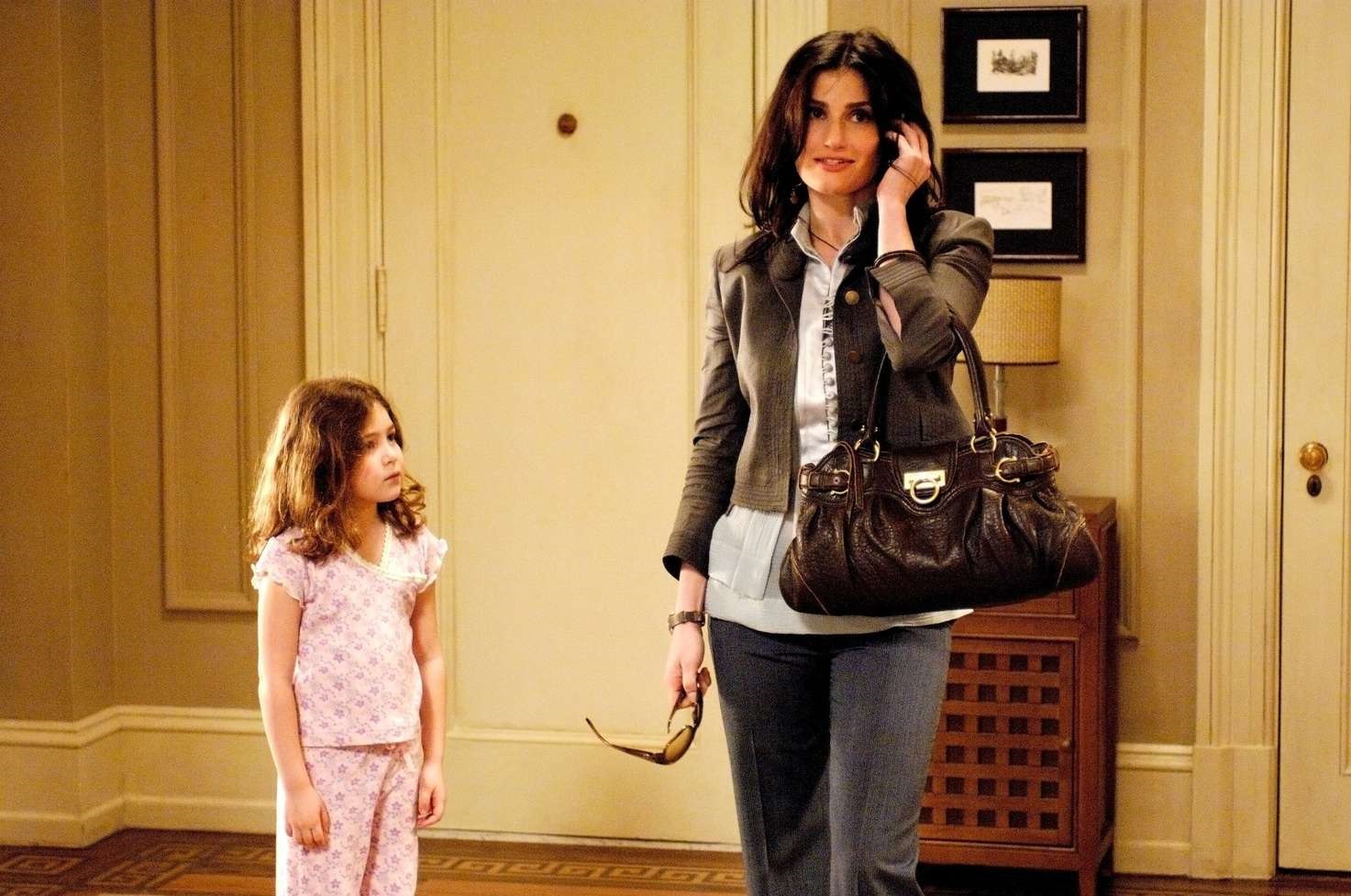 Idina Menzel plays Nancy Tremaine, the fiancée of Patrick Dempsey's character, Robert Phillip, in Enchanted, who meets a fairy tale princess from another dimension, Giselle (played by Amy Adams), who is trapped in our reality. Giselle's love, Prince Edward (James Marsden), follows Giselle to Earth to rescue her and bring her back to the fairy tale world. Roger is bitter about love, but he changes around Giselle (and his daughter falls in love with her, while she never really bonded with Nancy).
In the end, Nancy decides that Roger is better off with Giselle, and gives him her blessing to marry her. She then has an encounter with Prince Edward (who was also chill about his fiancée marrying another dude and leaving their reality), and the two decide to get married, and she travels to the fairy tale world to be wed.
Okay, folks, if you have suggestions for a future Drawing Crazy Patterns, drop me a line at brian@poprefs.com! I don't have 30 topics just yet, so I could use the suggestions!