Five Times Judging a Beauty Contest Caused Trouble for a Guy on a TV Show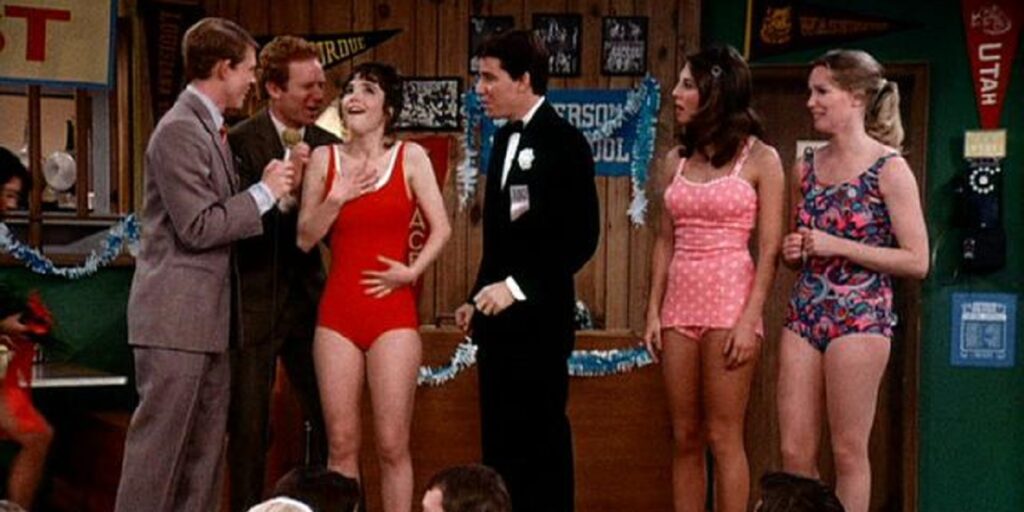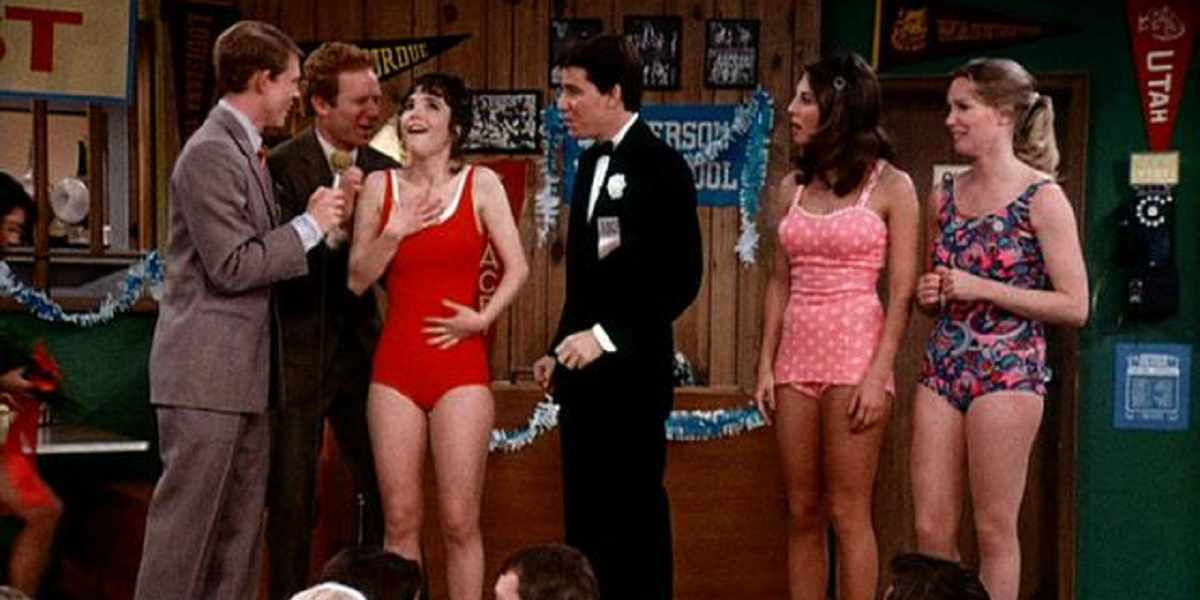 Today, we look at five times that judging a beauty contest caused trouble for a guy on a TV show.
In Drawing Crazy Patterns, I spotlight at least five things from pop culture that fit under a specific theme (basically, stuff that happens frequently enough to be worth pointing it out). Note that these lists are inherently not exhaustive. They are a list of five examples (occasionally I'll be nice and toss in a sixth). So no instance is "missing" if it is not listed. It's just not one of the five examples that I chose. You can always feel free to suggest ANOTHER example that fits the theme, if you'd like, but nothing is "missing" from this list.
For whatever reason, a popular routine in TV sitcoms is guys getting into trouble when they hosted a beauty contest.
THE ANDY GRIFITH SHOW "BEAUTY CONTEST"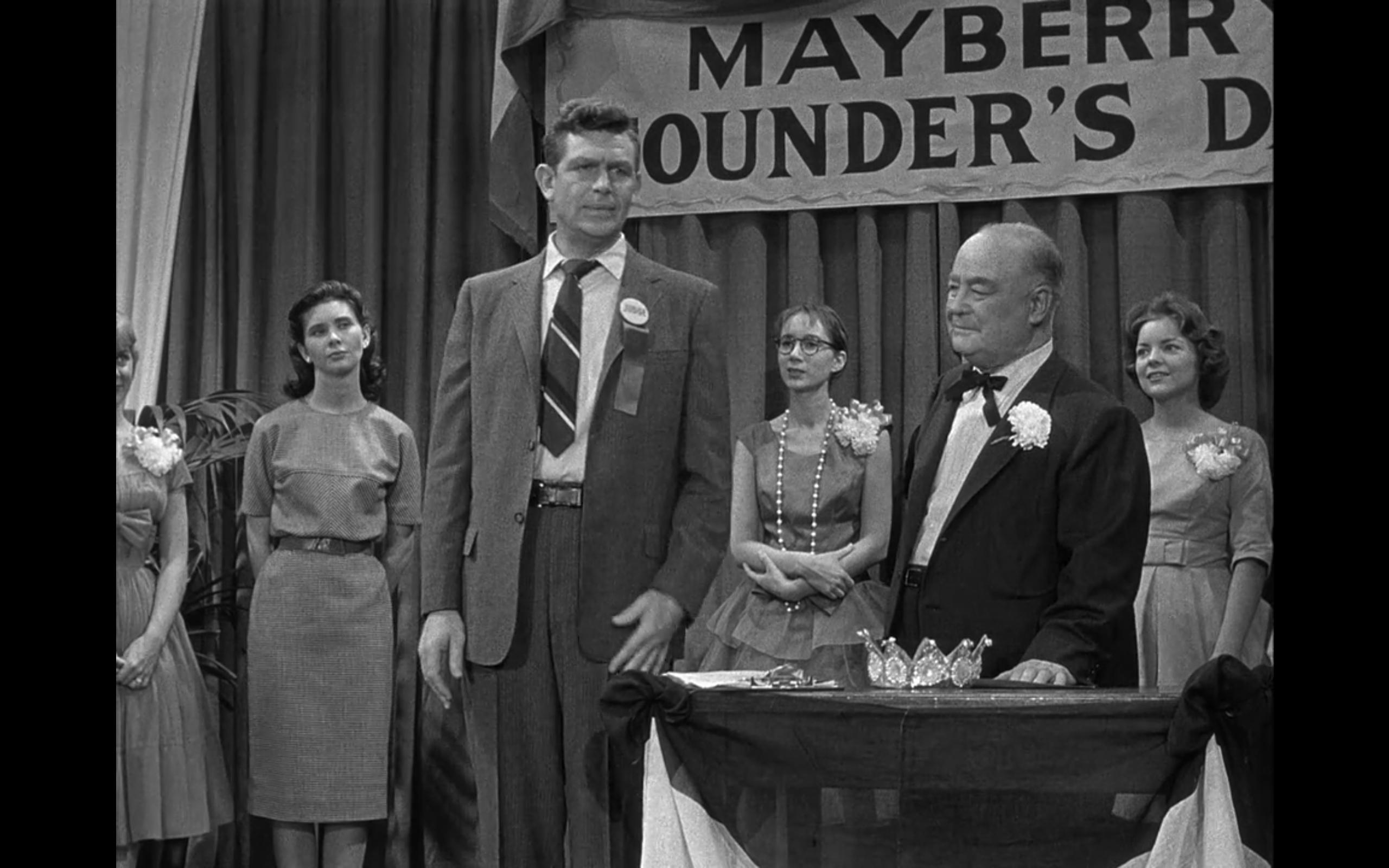 In a Season 1 episode of The Andy Griffith Show, Andy Taylor finds himself the judge of a beauty contest with his love interest, Ellie, in the running (Ellie sadly only lasted that first season as the great Elinor Donahue wanted a break from acting). Ellie is a nice person, though, so she's one of the only people NOT to pressure Andy. In the end, Andy gave the crown to the only other person who never pressured him, the lady who ran the contest and did such a lovely job.
MY THREE SONS "BEAUTY CONTEST"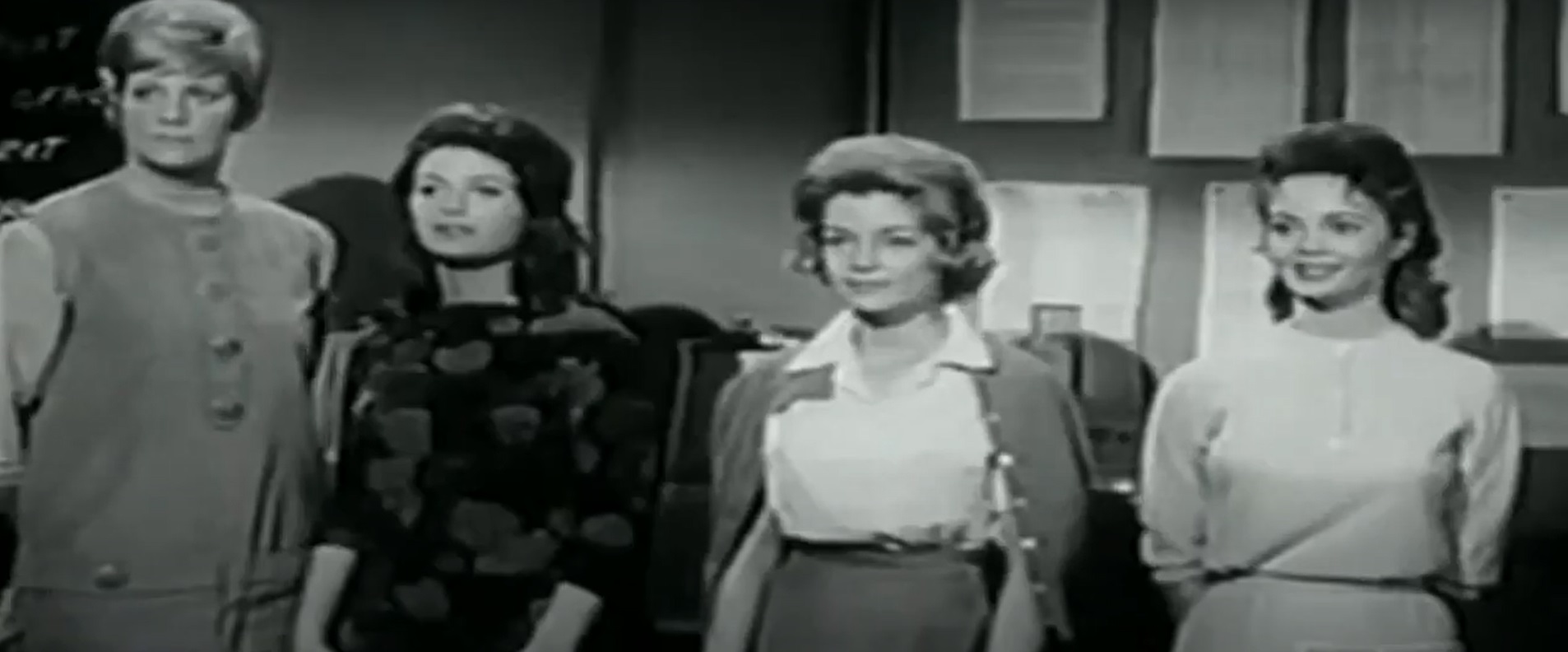 In Season 3 of My Three Sons, Mike is duped into becoming the judge of his college's beauty contest, with his own girlfriend in the running. Mike, like a psycho, doesn't pick her as one of the four finalists, but then also DOESN'T TELL HER! She finds out by reading the new edition of the college newspaper RIGHT IN FRONT OF MIKE!! Crazy. In the end, though, he gives the nod to the one girl who doesn't pressure him (he also thinks she's legitimately the prettiest choice).
MY LIVING DOLL "BEAUTY CONTEST"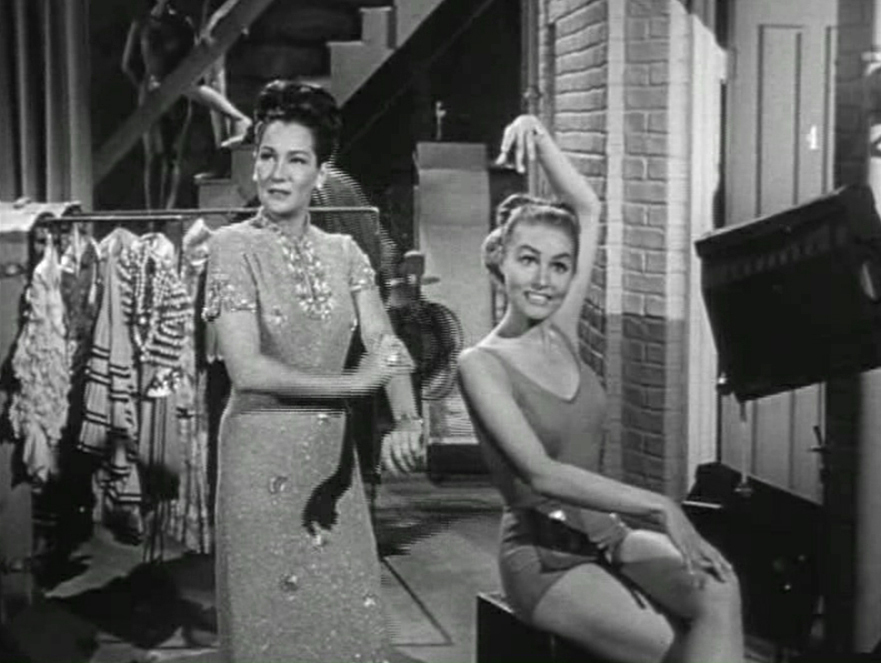 My Living Doll starred Bob Cummings and Julie Newmar, with Newmar a realistic robot built by Cummings' doctor character. His sister enters the robot into a beauty contest that Cummings' character is judging and he has to make sure she doesn't win, since she'll be sent to Europe on a modeling contract. So he uses her controls to mess with her while she plays piano (Newmar actually is a trained pianist).
HAPPY DAYS "BEAUTY CONTEST"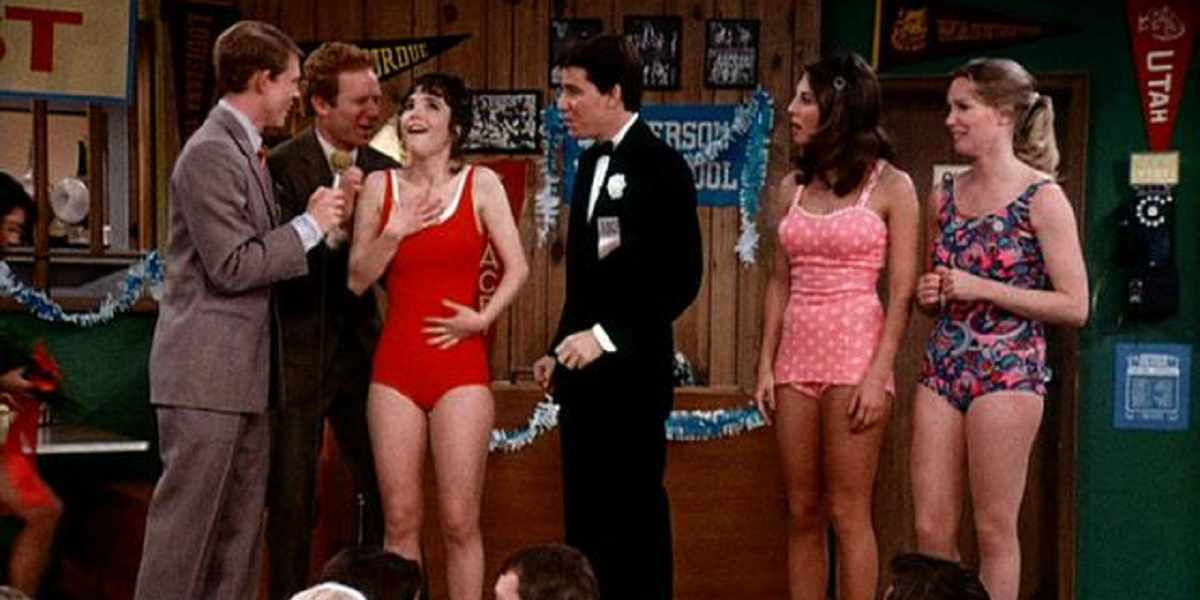 In this Season 3 episode of Happy Days, Richie, Potsie and Ralph come up with a beauty contest for Miss Arnold, with Fonzie supplying a ringer who will refuse the prizes, so they can come up with any prize that they want. The ringer bails, though, and the guys, who had been using their judge positions to get dates with all of the girls, are screwed when they reveal the truth to the winner. Luckily, Fonzie offers himself up as a substitute. A month worth of dates, and apparently, hooking up with the Fonz for a week is better than a trip to Hollywood, so it all works out for these slimy teens.
SAVED BY THE BELL "FOURTH OF JULY"
Finally, in Season 3 of Saved by the Bell, during the time that they were all at a Beach Resort (some of the teens work there, some attend as guests…okay, I guess just Lisa was there as a guest), Zach is forced to be the judge of a Miss Liberty beauty pageant, with his boss insisting that Zack choose his love interest, Stacey (a young Leah Remini). Zack, though, chooses his ex-girlfriend, Kelly, who really did do a better job in the pageant. Stacey freaks out when she thinks it was because Zack wanted to get back together with Kelly, but forgives him when she realizes he was just doing what he felt was right, even though he got fired for it (she forced her dad to re-hire Zack).
Okay, folks, if you have suggestions for a future Drawing Crazy Patterns, drop me a line at brian@popculturereferences.com!